12 Surprising Recipes That Every Coffee Lover Needs to Try Immediately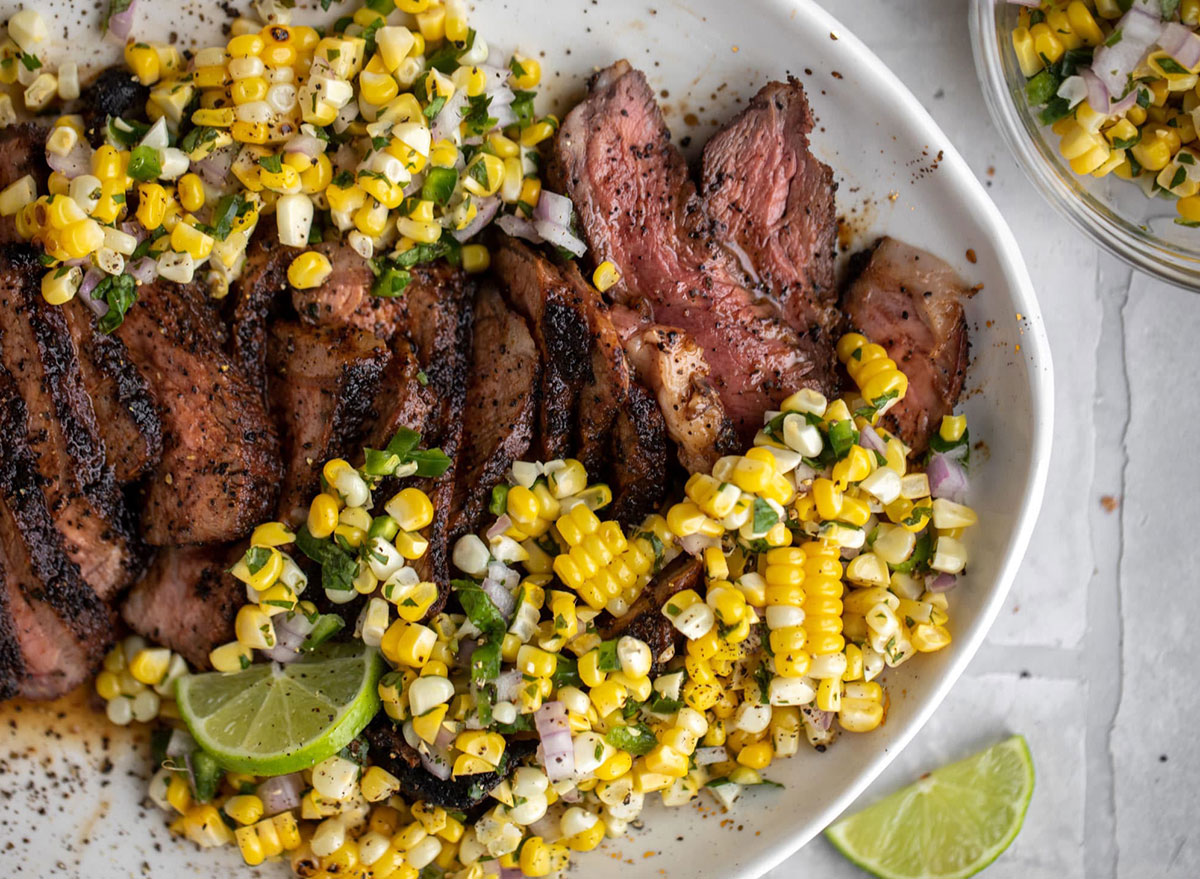 If you are someone who loves a hot cup of joe in the morning then you are not alone. According to a study done by the National Coffee Association, 62% of adults in the U.S. drink coffee every day, with at least 7 out of 10 Americans enjoying this caffeinated drink at least once a week. Now that's a lot of coffee beans.
In honor of National Coffee Day, we put together a list of some of the best recipes that place coffee front and center in a unique or surprising way. From coffee-rubbed prime rib and caffeinated sticky wings to delicious smoothies that will give you a morning jolt, here are just some of the many different ways you can enjoy coffee beyond your morning cup.
Plus, this is the easiest way to clean your coffee machine ever. 
Coffee grounds are combined with fragrant spices, such as smoked paprika, chili powder, and vanilla bean seeds (yum!), to create this prime rib roast rub that is perfect to prepare during holidays or just a cozy weekend at home. If you're looking to get even cozier, check out these 50 Slow Cooker Recipes You Shouldn't Live Without.
Get the recipe from Half Baked Harvest.
Ground coffee and Black Angus strip steaks are a match made in heaven in this coffee-crusted steak recipe. Served with a generous helping of herbed corn salsa, this meal is an ideal dish to enjoy no matter what the season. We've got a bunch of other healthy steak recipes you should try too!
Get the recipe from How Sweet Eats.
This superbly moist cake, made using shredded zucchini and mashed bananas, finds an ideal partner in homemade vanilla coffee icing. To make the icing, all you need to do is whip together some room-temperature cream cheese, confectioner's sugar, instant espresso powder, and a touch of vanilla extract. Here are 30 more healthy baked treats you can make at home.
Get the recipe from Half Baked Harvest.
Amazing if served on its own or with a warm cup of chai tea, this cardamom coffee cake recipe is a perfect way to welcome in the cooler seasons. We love how the cake's scratch-made bulletproof frosting is sprinkled with fresh coffee beans and cardamom pods for an extra added edge. Pair this with a cup of healthy chai tea.
Get the recipe from My Name Is Yeh.
Next time you are preparing wings, make sure to toss some finely ground coffee into the rub mixture. The flavors provided by the ground coffee create a taste that is out of this world. Hint: If you prefer dry wings as opposed to sticky wings, be sure to omit the sticky sauce altogether and just use the dry rub. If you're headed out for wings, check our taste test of chain restaurants' chicken wings.
Get the recipe from Macheesmo.
If you cannot decide if you want to start your day with coffee or a smoothie, why not have both? This simple smoothie gets its undeniably delicious flavor from chilled brewed coffee, frozen bananas, all-natural peanut butter, vanilla, and an unexpected ingredient—frozen cauliflower. Here are the best ingredients to add to your smoothie for a flat belly.
Get the recipe from Ambitious Kitchen.
What's better than fresh, homemade cookies? Homemade cookies that you don't even have to bake! These no-bake cookies, which are made with cocoa powder, natural peanut butter, and rolled oats, are elevated when instant coffee powder is added into the mix. If you love these cookies, we've got 100 other no-cook recipes for you to try!
Get the recipe from Cookie and Kate.
This vegan donut recipe uses soymilk, maple syrup, coffee, and a streusel topping to get its mouthwatering taste and amazingly fluffy texture. An added bonus is that these donuts can easily be made in the oven on a cookie sheet, which saves on both time and effort.
Get the recipe from Minimalist Baker.
If you are looking for the perfect protein shake to have after a gym workout, then look no further—this quick smoothie recipe is the one for you. Made with cold brew concentrate, frozen bananas, and creamy peanut butter, a serving of this delicious smoothie is packed with 15 grams of protein. If you use protein powder, you've got to check out the one we named the best for weight loss.
Get the recipe from Fit Foodie Finds.
Sure, pumpkin spice and vanilla have a special place in many coffee lovers' hearts, but once you try this recipe for peanut butter coffee you may never go back. All you need to do is blend together room temperature coffee, milk, peanut butter, and sweetener. Make sure to serve this drink over ice.
Get the recipe from The Big Man's World.
If you are a fan of both coffee and kombucha then you have to give coffee kombucha a go. According to this recipe, to make coffee kombucha all you need to do is ferment the kombucha in a mixture of coffee, sugar, and flavoring, such as vanilla extract or unsweetened cocoa powder.
Get the recipe from Live Eat Learn.
Mushrooms and coffee may seem like an unlikely pairing, but trust us on this one. Made with an earthy black walnut coffee sauce, this vegan dish takes just over a half an hour to put together. We recommend serving it alongside seasoned rice and fruity cocktails.
Get the recipe from Feasting at Home.
Sign up for our newsletter for more healthy cooking tips and food news. 
Read more: 
Sneaky Coffee Habits Causing You to Gain Weight, Warn Dietitians
63 Tasty Fall Recipes That Make Weight Loss So Much Easier
We Tasted Coffee from 5 Fast-Food Chains and This Is the Best