44 North Coffee Navigates Its Way Into New Maine RoasteryDaily Coffee News by Roast Magazine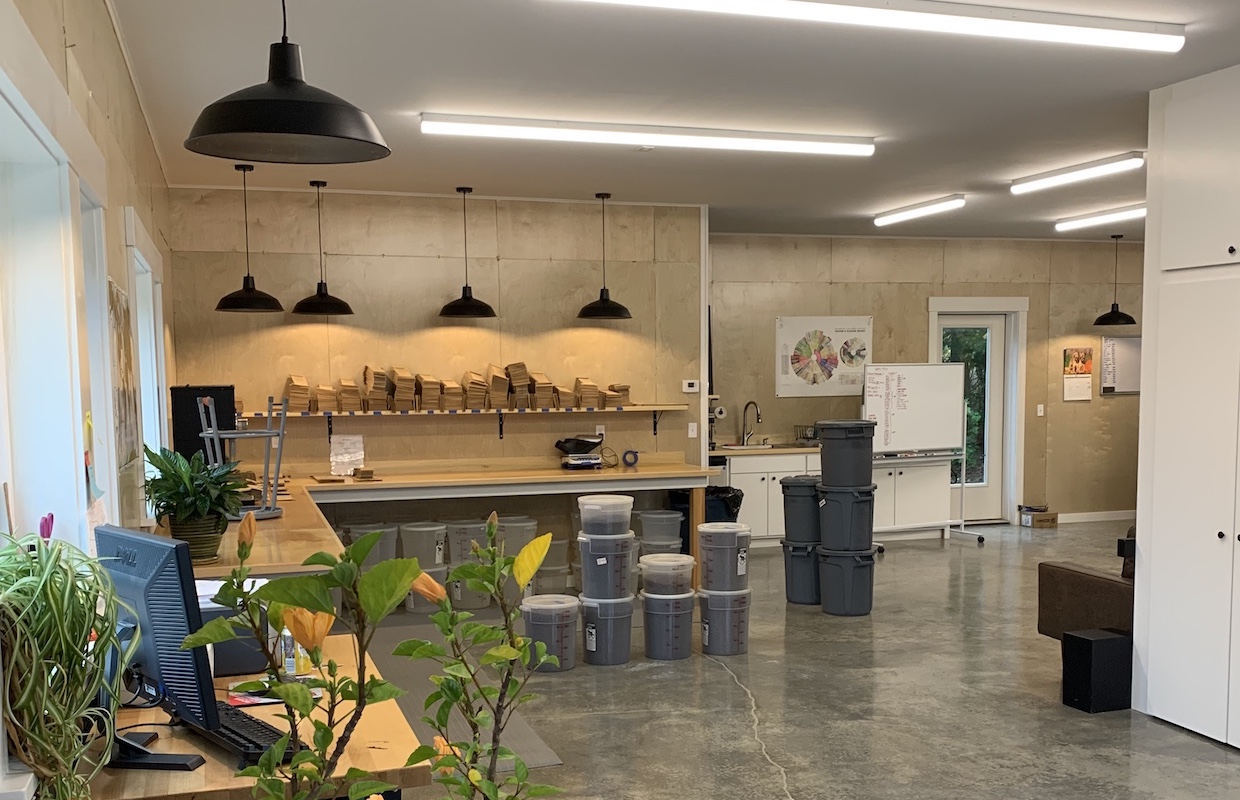 After a decade of roasting in a 300-square-foot space that doubled as a micro cafe, 44 North Coffee has followed its compass to a newly renovated 2,000-square-foot production roasting space in Deer Isle, Maine.
In April 2020, owners Melissa Raftery and Megan Dewey-Wood purchased a property with an old captain's house and a garage, located up the road from the Deer Isle cafe. The new facility opened in October as the 44 North staff increased from three to six people.
"During the pandemic, our year-round cafe transitioned to a call ahead curbside pick-up ordering system," the owners recently told Daily Coffee News. "In that same time, we saw huge growth in national web sales — reaching our highest roasted bean volume of over 53,000 pounds of coffee, roasted on one machine, by one roaster and two additional staff members, within 300 square-feet, all the while serving coffee. It became apparent we were at capacity in our small space and could barely keep up with the twice-weekly green bean pallet deliveries."
44 North Coffee was founded on the principle that fresh and ethically sourced coffees sip the best.
"As Cooperative Coffees roaster-members, we honor the hard work of the farmers who grow our coffee by fairly purchasing seasonal organic beans and roasting to levels that highlight the best tasting notes in each cup," Raftery and Dewey-Wood said.
With the company's trusted roaster, "Marlena," a Diedrich IR-12, is fully installed down the road, the 44 North Deer Isle cafe is back open for walk-in business, with a little extra space.
"This is a big dream manifested over 10 years of business by two friends who shared a love of good coffee, not knowing it would turn into a community hub and gathering place of people from all walks of life," the owners said. "This expansion is only the beginning of the next step of growth for 44 North Coffee."
---
44 North Coffee's new production roasting facility is located at 56 Church St. in Deer Isle (not open to the public). 44 North cafes are at 7 Main St. in Deer Isle (year-round) and 70 Main St. in Stonington (seasonally).