A rum and coffee cocktail to sip on this fall season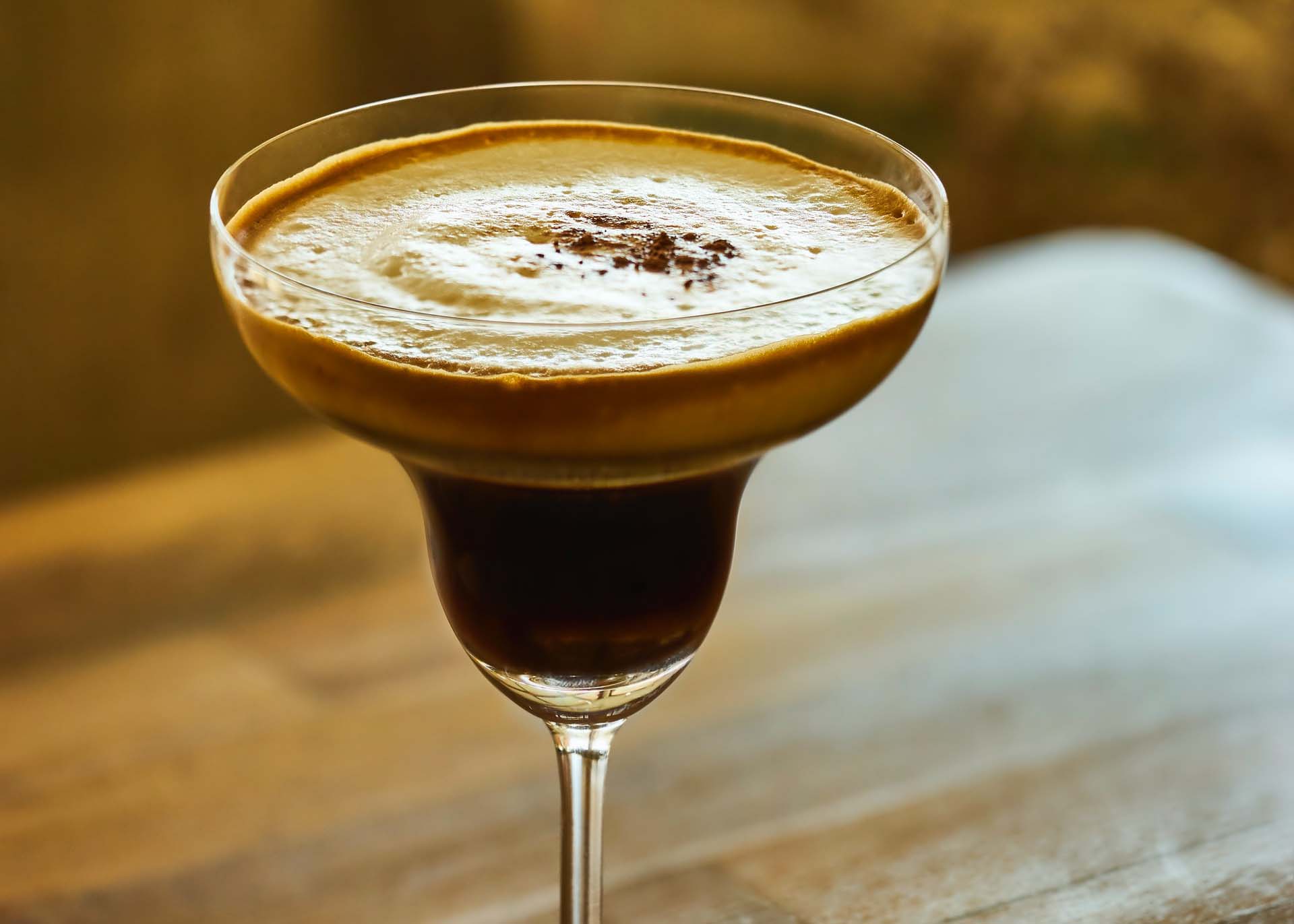 Cocktail Club

"Let's grab our tools, shake some things up, and raise a glass to the upside of down."
Coffee is always associated with great memories for me. I think of my late grandma Carol, who I always think of sitting at the edge of her bed. As a kid, running to the store for her was an honor. In the mornings, it was my job to secure the winning trio to start her day: The Daily News, a coffee cake or Table Talk pie, and that famous New York City blue and white cup of coffee — light, two sugars. 
Meet the bartender at Silvertone, the downtown 'cocktail bar disguised as a dive bar'


Cocktail recipe: How to make a whiskey sour with passion fruit

My mom is much the same; Maxwell House was always in stock at home for her cup — light and sweet — and when the inevitable Keurig upgrade came along, my parents were so serious about their java that when my mom's wedding rings accidentally fell into the Keurig at home, they waited until a new one arrived before breaking the old one apart to retrieve them. When I think of coffee, I think of growing up to be like the women I adored; by the time I got to an age where I'd drink a cup or two a day, I understood that adulting was much more than "the best part of waking up."
So, alcohol! You know, balance (kidding)! While writing this (yes, over a cup), I felt inspired to grab my old pack of index cards from when I first started bartending twelve years ago. Though back then we apparently really loved putting Southern Comfort in everything, and any "rum punch" was just whatever rum you had on hand plus cranberry, orange, and pineapple juice — we also really loved coffee cocktails. Countless combos of Kahlúa, amaretto, creme de cacao and Baileys are scrawled on color coded cards, each with increasingly suggestive cocktail names as you add new ingredients. 
Including the espresso martini, these days bars across the globe have been enjoying the process of recovering recipes from the 90s, 80s, and beyond, reviving them with fresh juices, locally distilled spirits and liqueurs, and for heaven's sake, storing vermouth in the fridge. Coffee and rum cocktails were delicious then, if not a little misguided; the premise of something that could both pick you up and mellow you out in a glass is a story I'd love to drink, and is my inspiration for the upside of down.
Using a similar cold brew concentrate recipe as Jackson Cannon's cold brew cocktail, freshly squeezed lime juice, aged rum, and a few dashes of Angostura bitters creates a cocktail that's almost deceptively tropical, with coffee offering a subtle but sturdy backbone to its citrusy brightness. It's enjoyable at any time of day — and if you remember the last time we got together on the internet over aperol spritzes, that definitely includes brunch — a perfectly caffeinated kick without the heft of most coffee cocktails. 
In a COVID-colored world, we're certainly struggling with unlearning behaviors of value tied to productivity, while trying to embrace relaxation and new ways of self and community care. Perhaps that's always been the definition of finding work-life balance, yet it carries a bit more insistence lately, and certainly requires us to find ways to be thankful. And to that, I'm with you — let's grab our tools, shake some things up, and raise a glass to the upside of down.
What you'll need
The Upside of Down
Ingredients
2 oz. aged rum
¾ oz. demerara coffee syrup or sweetened cold brew concentrate*
½ oz. fresh lime juice
¼ oz. Angostura bitters
Optional garnish: flower (doesn't need to be edible!) and lime zest
Instructions
Chill a Nick and Nora or coupe glass. Build all ingredients in cocktail shaker. Fill short shaker with ice and shake drink well, about 15-20 seconds. Using a Hawthorne coil and tea strainer to filter out ice chips, strain cocktail into glass. Garnish with flower, zesting lime peel from juiced lime shell over the flower.  
*For demerara coffee syrup: you may use the same recommended recipe for sweetened cold brew concentrate, swapping out simple syrup for a 1:1 demerara syrup.
---
Watch our virtual cocktail class
Stay up-to-date on the Cocktail Club
Catch up on the latest virtual classes, recipes, and tips from local bartenders in your inbox.