Appetizers can provide the 'wow' factor… | Columnists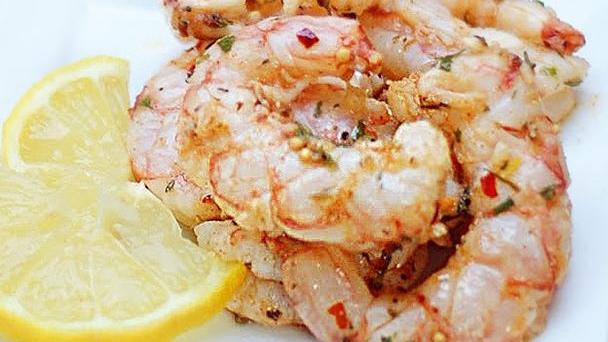 It is often said that the appetizer and the dessert are the most memorable moments of a meal and therefore should elicit the most "wow" factor for your guests.
Dessert naturally lends itself to artistic license, but the often overlooked appetizer is meant to set the tone for your dinner and whet the appetite. Appetizers are thought to originate in Russia, but every country and culture has some small form of first bite before a meal.
Ironically the first cooking class I taught was an appetizer and cocktail class 30 years ago! Appetizers have become some of my most requested recipes.
Recently I had a request from my friend, Marilyn Rutland, for my pickled shrimp recipe. I usually serve it with a bloody Mary shooter, but it is a wonderful small bite on its own.
Shrimp is a nice protein for a welcoming appetizer with its compact size and appealing flavor. It is the most popular seafood eaten in the U.S. and annually five pounds are eaten per year per person.
While there are at least 300 species of shrimp only a few varieties are commercially available. The most popular varieties are white, pink and brown. When buying shrimp the size offerings can be confusing. These crustaceans are sold by the number per pound and size ranges from extra small to extra colossal.
For my pickled shrimp I recommend large or extra large. It's very important to not overcook the shrimp and to toss them right out of the oven into the marinade so it can absorb all that great flavor.
This week I have included my recipe for Pickled Shrimp.
If you have a cooking question contact me at [email protected] and I'd be happy to assist!


• 2 pounds extra large shrimp, tail on, shells removed, and deveined
• 2 tablespoons chopped fresh parsley
• ½ teaspoon crushed red pepper
• 1/3 cup extra virgin olive oil
• 3 shallots, finely minced
• 3 clove garlic, finely minced
• 1 lemon, zested and juiced
• 1 tablespoon whole grain mustard
• 1 tablespoon Dijon mustard
• Salt and pepper to taste
• Preheat oven to 375 degrees. Toss shrimp in a little olive oil and lay on a single layer on a sheet pan. Roast for 5 minutes, then gently toss. Return to oven and roast until opaque and just turning pink.
• Meanwhile whisk together the ingredients for the marinade in a large bowl. Immediately add the hot cooked shrimp to the bowl and toss in the marinade. Pickle for at least an hour, continuing to toss to coat evenly in the marinade. Can be prepared and chilled up to 3 hours but not overnight as the lemon juice will "cook" the shrimp as with a ceviche, so it is very important not to initially roast the shrimp too long in the oven.
Thadd White is Group Editor of the Bertie Ledger-Advance, Chowan Herald, Perquimans Weekly, The Enterprise & Eastern North Carolina Living. He can be reached via email at [email protected].