Buzzworthy: 4 sweet and savory honey recipes | Feast and Field: Food Begins in the Field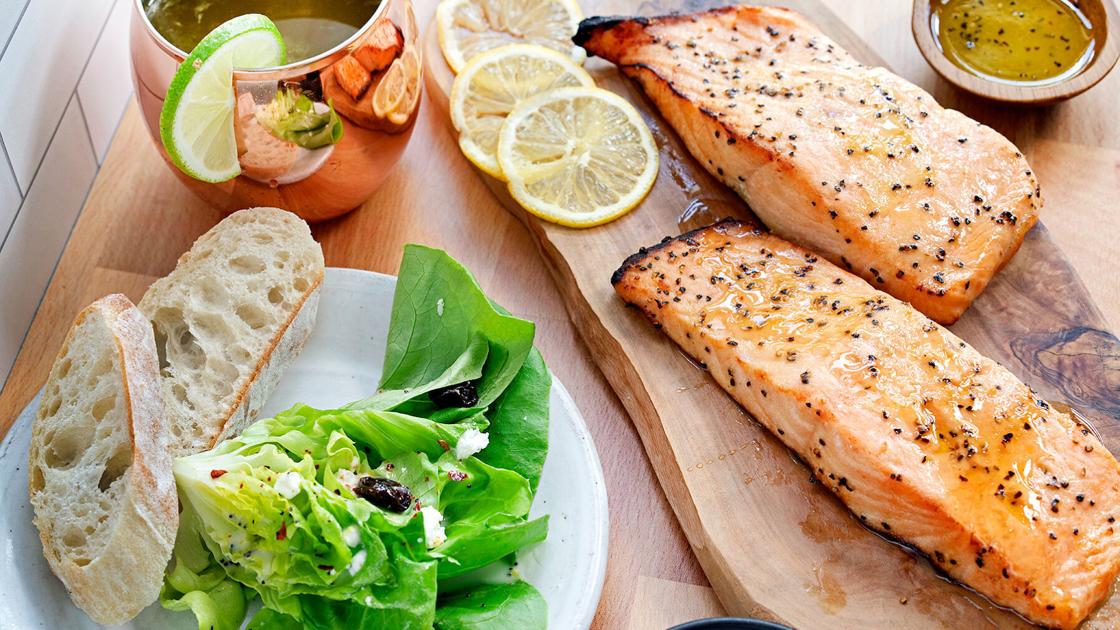 Cathy Curtis is passionate about illuminating the world of food for others. As the continuing education coordinator for culinary, hospitality and horticulture at Metropolitan Community College (MCC) in Omaha, Nebraska, she gets to do what she loves every day.
Curtis left a corporate career to raise a family, later completing a degree in baking and pastry and earning a Bachelor of Arts in adult education once her kids had started school. "I'd always been in love with baking and pastry, and the culinary program at MCC provided an opportunity to learn more about the science of baking and broaden my skill set," she shares.
During her time as a pastry chef for a local farm-to-table eatery, Curtis developed a peanut butter and honey ice cream recipe that proved so popular, customers begged for pints to take home. "Everything is better with a drizzle of honey," she quips.
In conjunction with the for-credit culinary program led by chef-instructor and associate dean Brian O'Malley, the college's Institute for the Culinary Arts program that Curtis manages, develops and teaches classes from bees to baguettes. They offer summer camps, dinners that pair food and beverages, culinary travel excursions, and private team-building activities; a unique collaboration with the University of Nebraska Medical Center guides medical students through healthy cooking and eating strategies to share with their patients.
Curtis plans to continue to follow her passion for as long as she can, relishing the fresh slate that comes with each new set of students. "It's important to love what you do and do what you love and go after the things that make your heart beat faster," she says.
Below, Curtis and O'Malley — along with hospitality management instructor, Lauren Balak — share some of their favorite naturally sweetened honey recipes.
A summer salad recipe is a refreshing way to avoid using the oven on hot days. Serve with a baguette from your favorite bakery, and you're set.
This healthy salmon dish is elevated with citrus juice and honey — leftover dressing is perfect on salad, too.
Bright ginger and local honey make this mocktail recipe a refreshing, alcohol-free summer sipper.
Some flavors are somehow even more delicious in frozen form, and this peanut butter and honey ice cream recipe is no exception.