Cook Out opening soon in Winchester; fast-food restaurant actively hiring | Winchester Star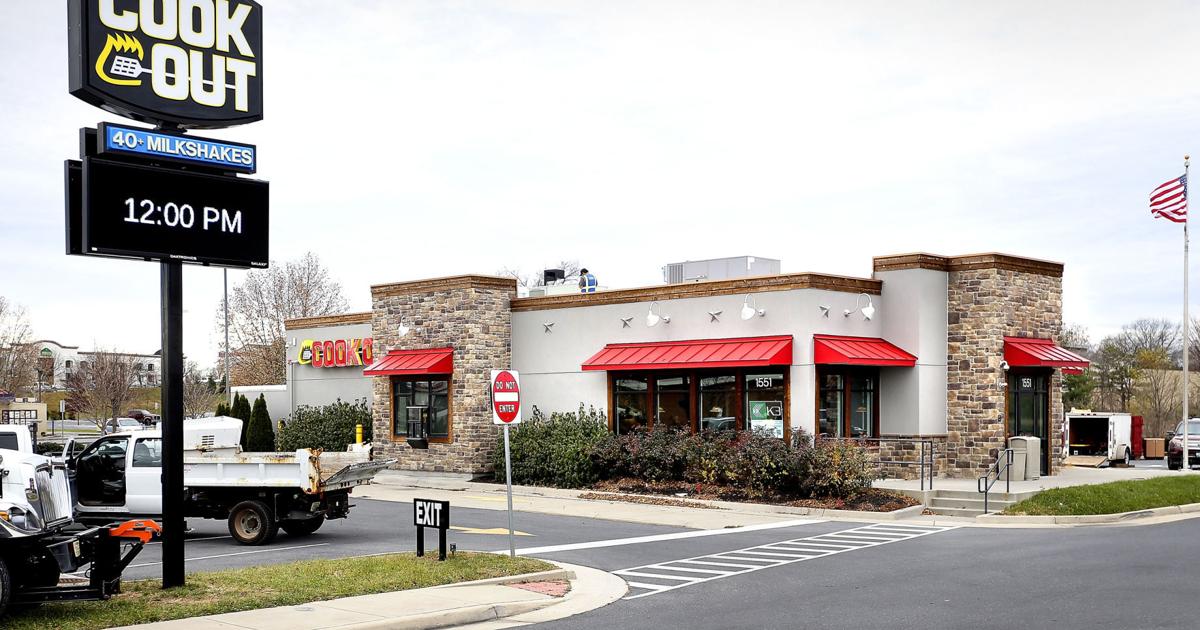 WINCHESTER — A Cook Out restaurant is opening at 1551 S. Pleasant Valley Road.
The North Carolina-based fast-food chain, which has 300 locations, is known for its low prices and high quality. The menu includes hamburgers, cheeseburgers, hot dogs, quesadillas, chicken sandwiches and a variety of milkshakes.
The Winchester Cook Out is located in a building previously occupied by a Roy Rogers restaurant. According to Winchester tax maps, Cookout Shenandoah Inc. purchased the site on Jan. 29 for $2.2 million.
The local Cook Out is actively hiring and seeking to fill 30 positions. The restaurant's manager said the starting pay is $13 an hour. According to the Cookout Winchester Facebook page, open interviews are being held from 9 a.m.-5 p.m. weekdays at the restaurant until it opens.
Site Superintendent Robbie Robertson said he has been renovating the building since October. According to him, Cook Out aims to open by Monday, but the date is subject to change. The building will go through inspections later this week.
Robertson said the restaurant's appeal is "the quality food and the great pricing" along with a friendly atmosphere.
"It's set up at a lot of college towns to accommodate college students to keep their money in their pocket and a smile on their face with a full belly," Robertson said. "All great things, so that's exactly why they're right here."
Shenandoah University is located near the Winchester Cook Out location.