Cooking With Kristin: Start your party right with these fabulous appetizers | News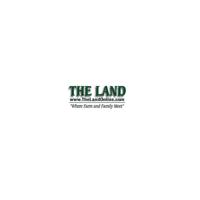 It's that time of year where gatherings happen in greater frequency. So, whether it's for Christmas, New Year's or just a plain old get-together, be prepared for whatever invitation comes your way with one of these delicious appetizers. When you arrive at a party with one of these dishes, you'll be the night's VIP in no time. These recipes are simple but tasty and bring the right pizazz to any gathering.
Every time I serve this appetizer, the crowd goes wild. It's easy to make, but the results are an ooey-gooey, unbelievably divine cheesy-carb creation.
Cheesy Garlic Pull-Apart 
https://www.delish.com/cooking/recipe-ideas/recipes/a49850/cheesy-garlic-pull-apart-bread-recipe/
1 large baguette 
1 stick butter, melted 
6 cloves garlic, minced 
2 tablespoons freshly chopped parsley 
kosher salt 
freshly ground black pepper 
1 cup shredded mozzarella 
1 cup shredded fontina 
Preheat oven to 350 degrees. Using a serrated knife, crosshatch baguette, making slices every inch in both directions and making sure not to slice through the bottom of baguette. In a small bowl, stir together melted butter, garlic and parsley — season with salt and pepper. Brush baguette with melted butter mixture, making sure to get inside crosshatches. Stuff each crosshatch with mozzarella and fontina and wrap bread completely in foil. Bake until cheese is melted, and bread is warm and toasty for 20 minutes. Let cool 5 minutes, then serve.
n
Crunchy, salty AND healthy? Zucchini chips are a fabulous addition to any gathering. Impress friends and family with this tasty snack.
Easy Baked Zucchini Chips 
https://www.allrecipes.com/recipe/242066/easy-baked-zucchini-chips/
1 zucchini, thinly sliced
1 tablespoon garlic-flavored olive oil
sea salt to taste
Preheat oven to 375 degrees. Place zucchini in a bowl, drizzle olive oil over zucchini and lightly toss to coat, season with salt. Spread zucchini onto a baking sheet. Bake in oven until lightly browned, about 20 minutes.
n
A couple of years ago, I was at book club the first time I tried bacon-wrapped dates. A friend set down a plate of them, and we were all instantly curious about what the heck it was? So, she told us to give it a try. I am not a date fan, but wanting to be polite, I obliged. WOW! The blend of sweetness from the date, creaminess of the goat cheese and the salty, crispy bacon was a marvel in taste. The plate was empty in no time, and that was the moment that made all of us in book club bacon-wrapped dates believers! 
Bacon-Wrapped Dates
https://pinchofyum.com/bacon-wrapped-dates-with-goat-cheese
8 slices of bacon
16 dates
4 ounces goat cheese
toothpicks
Preheat oven to 350 degrees. Slice the dates lengthwise on one side to create an opening. Remove that pit. Using a spoon, stuff a small amount of goat cheese into the cavity of each date. Press sides together to close. Cut bacon slices in half. Wrap each date with a piece of bacon and secure with a toothpick. Arrange evenly on a baking sheet (with raised edges; otherwise, grease will get everywhere) and bake for 10 minutes. Remove the dates and use the toothpick to turn each one, so it's lying on its side. Bake another 5-8 minutes, until browned to your liking and flip the dates to the other side and repeat. Remove from oven, place on a paper towel-lined plate and let stand for 5 minutes before serving.
n
Brussels sprouts as an appetizer? This recipe features pop-in-your-mouth Brussels sprouts coated in Parmesan and bread crumbs; who knew this veggie could be so much fun to eat!?!
Parmesan Crusted Brussels Sprouts
https://www.delish.com/cooking/recipe-ideas/recipes/a55370/parmesan-crusted-brussels-sprouts-recipe/
1 pound Brussels sprouts, trimmed and halved 
1/2 cup flour 
2 eggs, beaten 
3/4 cup panko bread crumbs 
1 cup freshly grated Parmesan
2 tablespoon olive oil 
1 teaspoon salt 
1/2 teaspoon garlic powder 
1/4 teaspoon cayenne pepper
Caesar dressing, for dipping (optional) 
Preheat oven to 400 degrees. Grease a large baking sheet with nonstick cooking spray or olive oil. Add flour to a medium shallow bowl and eggs to a separate medium shallow bowl. In a third shallow bowl, whisk together panko bread crumbs, Parmesan, olive oil, salt, garlic powder and cayenne pepper. Working in batches, toss Brussels sprouts in the flour until fully coated, then dunk in eggs. Dredge in panko mixture, then place on baking sheet. Bake until golden and crispy, about 25 minutes. Serve immediately with Caesar dressing.
It doesn't matter if your gathering includes many folks or just your family; these appetizers will bring cheer to any party. And seriously, give those bacon-wrapped dates a try!
Kristin Kveno scours the internet, pours over old family recipes and searches everywhere in between to find interesting food ideas for feeding your crew. Do you have a recipe you want to share? You can reach Kristin at [email protected].