Crab N Go Offers Cajun-Style Seafood, Appetizers and Fried Rice in Overland | Arts & Culture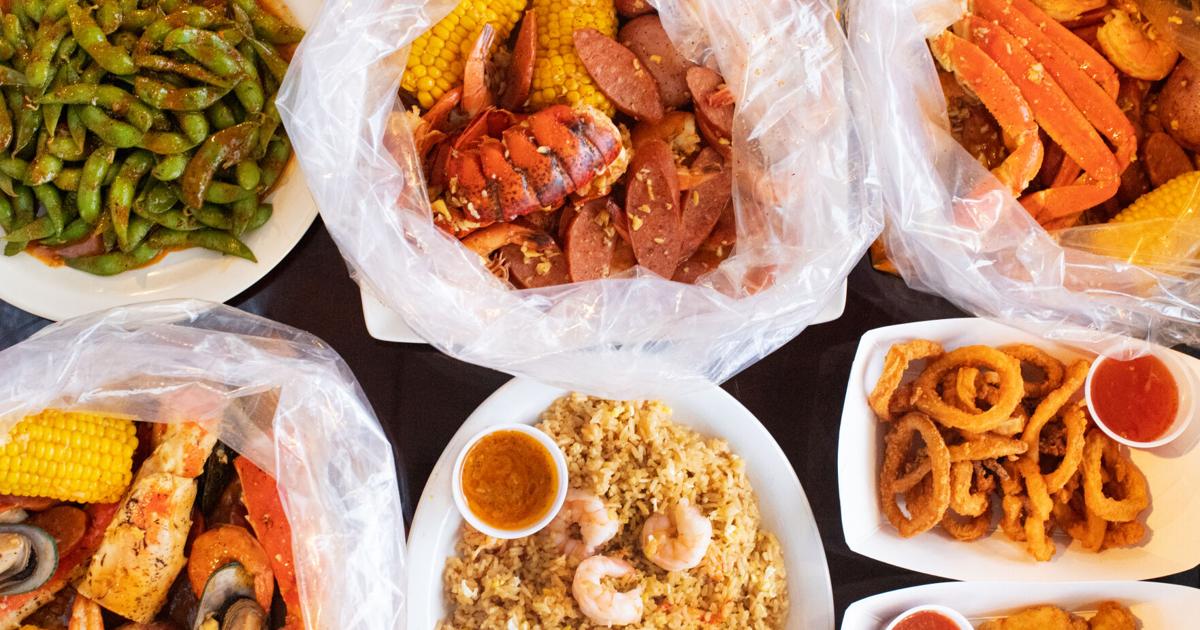 The casual Overland eatery Crab N Go seeks to tempt diners with a bit of Cajun comfort: Seafood, appetizers, fried rice and other scrumptious offerings.
Helming Crab N Go are co-owners Slim Siu and chef Xiaocheng Li with Stephanie Sun, who also owns four Sushi Ai locations. With Crab N Go, they hope to bring affordable seafood boils to the area, which they felt lacked such a culinary option.
"We are cheaper than the entire competition while offering food that is just as good if not better than them," Siu says. "Our menu may not be as extensive as some, but we make sure each of our items is offered at the peak of freshness and quality."
Siu and Li used their industry experience working with similar seafood restaurants to co-create the menu. Appetizers include Cajun edamame and deep-fried chicken wings made with a house marinade and cooked in a light flour-based batter. Another menu highlight involves the fried rice, such as the Crab N Go!, incorporating shrimp, crawfish, eggs and onions served with garlic sauce.
Crab N Go combos form the menu's center. Guests can choose from shrimp, clams, mussels, crawfish, beef, chicken, sausage, snow crab, king crab, lobster, lobster tail and Dungeness crab, prepared at a guest's desired spice level with his or her choice of seasoning – garlic butter, lemon-pepper, Cajun or a mix of all three. Each accompanying bag contains corn, potatoes, sausage and garlic bread.
A variety of lunch specials are available Tuesdays through Saturdays from 10:30 a.m. to 3 p.m., featuring the guest's choice of protein with a side.