Days of health: Indonesia enters vegetarian food era – Lifestyle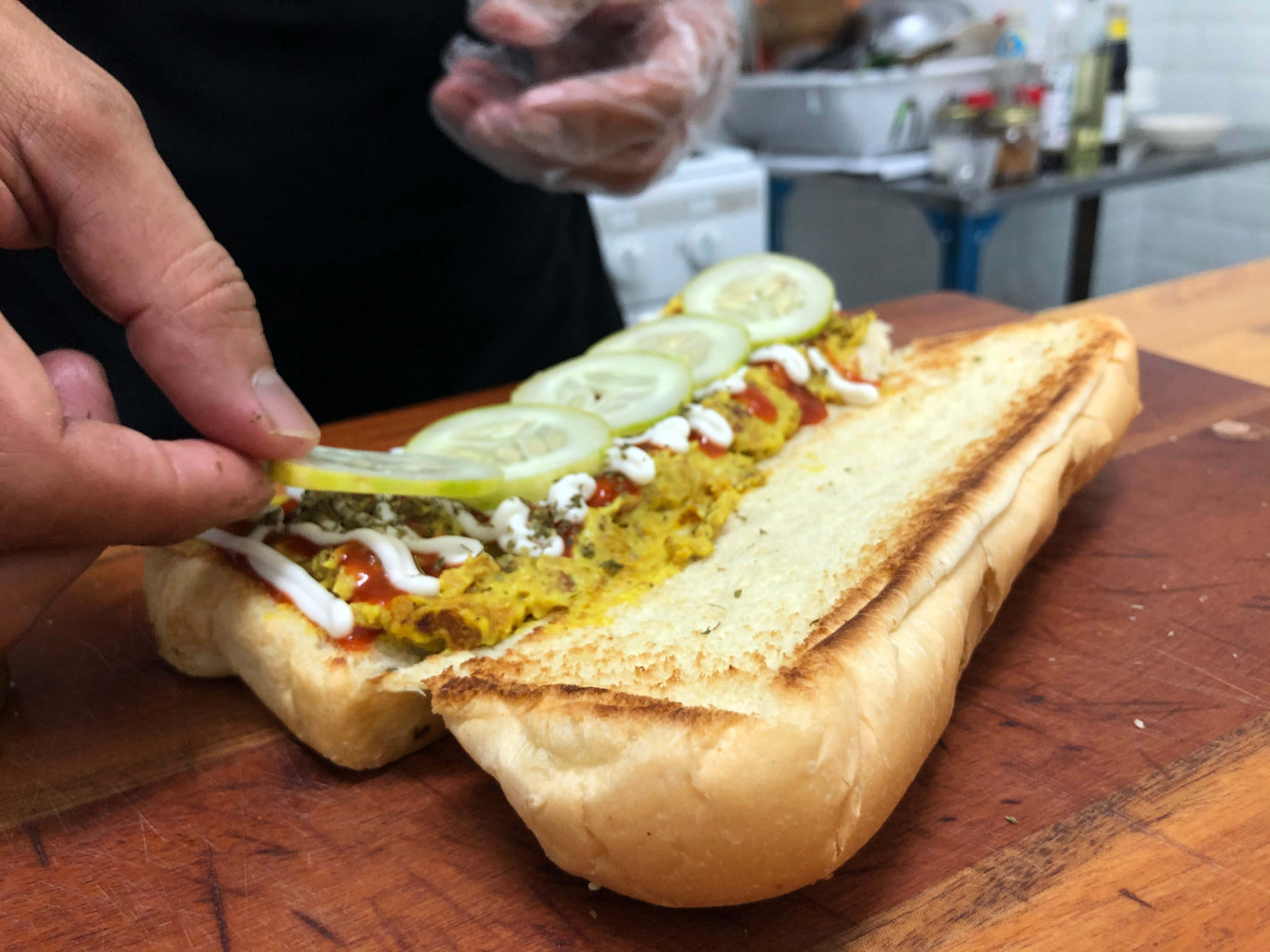 Thirty-three-year-old Firmansyah Mastup decided to quit his stable job as a regional sales manager at a cooking appliances company during the pandemic in 2020. It's been only a short time, but since then, he has focused on becoming a vegetarian food entrepreneur and hasn't looked back.
Along with cofounders Revo Manaroinsong and Arvin Budi, Firman opened Mad Grass early this year. Describing itself as "Indonesia's first plant-based [collaboration]", Mad Grass is a cloud kitchen – a delivery-only restaurant – for 10 plant-based food tenants around Jakarta. The Mad Grass hub is located on a 600 square meter plot in Cipete, South Jakarta.
"We sensed the demand [for plant-based food]," said Firman, who became a vegan in 2017. This means he doesn't just avoid eating animal meat as a vegetarian would, he also avoids any products that involve animals in their creation, such as certain types of clothing, washing materials and foods such as milk and cheese. For the purposes of this article and because of the fluid nature of their vegetarianism and veganism, the interviewees will be referred to as vegetarians.
Vegetarian venture: Firmansayah Mastup is the cofounder of a cloud kitchen start-up called Mad Grass. (JP/Courtesy of Andaris Dikarina)
The pandemic-era consumer behavior of staying in and ordering food to be delivered has made the concept of cloud kitchens a logical and promising business model.
Firman and his Mad Grass mates helped develop the menu for their partnering tenants. They ensured that each business would serve different kinds of vegan foods and drinks – everything from soy lattes to vegan nasi "ayam" geprek (rice with smashed mushroom-based "chicken"). The prices of these meals generally range from Rp 25,000 (US$1.72) to Rp 45,000.
Read also: What's on your plate? A sneak peek into the making of a vegan
Documentary influence
Firman and his investors became particularly aware of the promising nature of the vegan lifestyle after noting the popularity of 2008 film Food Matters and Netflix's The Game Changers, which focus on nutritional food and promote healthier lifestyles.
"That is why these documentaries help a lot. It can be a door for people to learn more about veganism," said Firman who has also launched a vegan news website, Jakarta Vegan Guide.
But Firman learned that the company's primary consumers were limited to the A-B class of buyers who had developed an awareness of healthier lifestyles and, more significantly, had the financial privilege of maintaining a specific diet.
"[Our market consists of] people who are in stable financial positions or at least have their own jobs. Or even high school students who have stable lives," said Firman.
He said his mission was to expose more people to veganism. He imagined Mad Grass would not only be a hub for vegetarian food tenants looking for good business but also a collaborative space for health food creators and a center for vegan education. The plan is for the space to eventually hold regular workshops on vegetarian food.
Green food: Mad Grass is a plant-based cloud kitchen located in Cipete, South Jakarta. (JP/Courtesy of Andaris Dikarina)
He said the best way to do this was to have non-vegetarians try out healthy food – and hopefully get drawn in.
"We want to educate people about veganism in a different way. When you speak about food, it's like speaking a different language. You eat, and if you like it, that's it. I want to introduce veganism through affordable, delicious and accessible food," he said.
An Euromonitor International survey from 2018 found that Indonesia was the country with the third-highest rate of vegetarianism growth. The study found that middle-upper-class urban Indonesians were moving toward healthier, plant-based diets and were only compromising those diets occasionally to eat meat.
Read also: Padang vegan restaurants: 'Blasphemy' or a better option?
Global warming and franchise awareness
Susianto Tseng, a medical doctor and president of the Indonesian Vegetarian Society and Vegan Society Indonesia (IVS-VSI), said that people were becoming more aware of how industrial livestock production affected global warming. This had turned many toward non-meat diets.
Food establishments are also aware of the health food trend. Brands such as Abuba Steak and Pepper Lunch are reportedly collaborating with Indonesian start-up Green Rebel, which makes meat-like products out of shiitake mushrooms and soy protein.
Promising market: Susianto Tseng, a medical doctor and president of the Indonesian Vegetarian Society and Vegan Society Indonesia (IVS-VSI), has noted growth in the market for plant-based foods in Indonesia. (JP/Courtesy of Dr. Susianto Tseng)
In May of this year, Burger King Indonesia launched a meatless Whopper using soy-based patties.
Susianto said the food industry had paid attention to the rise of vegetarian consumers.
"When we founded IVS in 1998, we took a national survey that showed there were around 50 vegetarian restaurants in Indonesia, but as of 2017, there were more than 1,000 restaurants," he said.
Food producers have also increased efforts to ensure the quality of their vegan products, Susianto said. Many have begun registering their vegan products with the IVS, which has been responsible for issuing vegan certifications since 2018.
Diana, an employee at a beauty product company who became vegan in 2018, said that finding healthy meals was easy these days and that most were affordable.
"Now I can find various vegan menu items at just Rp 30,000 to Rp 40,000," she said.
Read also: Pleasurable lightness of being vegan
Firman knows that complete change is still a long way away, but he is glad that the transformation is already happening
"We can see the switch [to vegetarianism], but shortly, you'll see, this is going to be the norm."