Daysol Coffee Lab Brightens the Coffee Landscape in Birmingham, AlabamaDaily Coffee News by Roast Magazine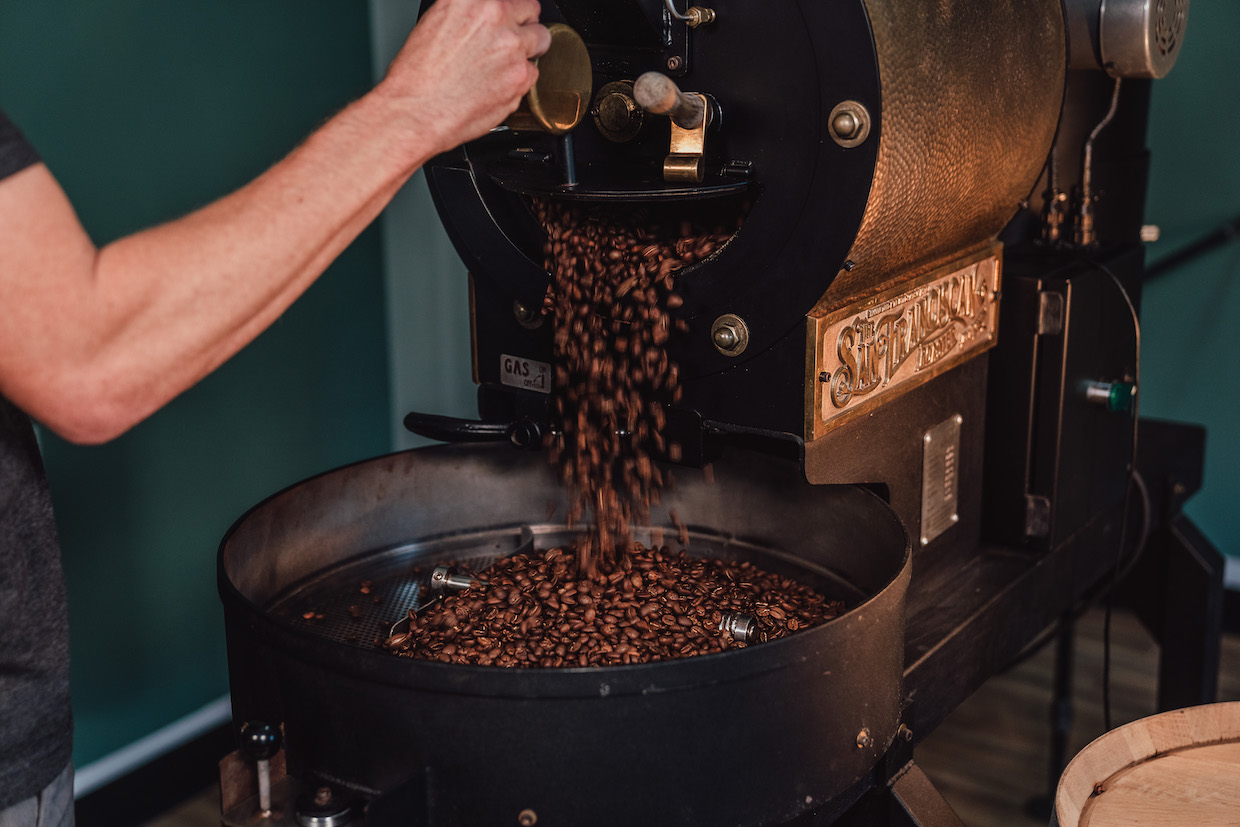 A new day has dawned for coffee lovers in and around Birmingham, Alabama, with the opening of Daysol Coffee Lab. The small-batch roasting operation is inviting walk-in guests for samples or full cups of pure, unadulterated coffee, with an equally unobscured view of the roasting operation.
"We have no espresso machine, no milk based drinks; we offer high quality drip coffee, retail bags of coffee, and home brew equipment," Daysol Coffee Lab Co-Owner and Head Roaster Bert Davis told DCN. "Our goal is to teach people about the journey of coffee and what goes into the process of an excellent cup, then equip them with the skills to recreate that cup at home."
Davis suggested the new shop, based just south of Birmingham proper in Helena, feels a bit more like a bourbon tasting room than a full-on retail coffee shop.
Guests are greeted with an array of Daysol's full slate of current fresh roasts; and samples of any coffee can be brewed on a Technivorm Moccamaster. A Fetco XTS system keeps batch brews on hand.
---
Related Reading
---
Within the 1,400-square-foot Daysol facility, the company's San Franciscan SF-6 roaster sits prominently in the retail area, while other production and office space remains out of view.
"Our favorite part of the space is that our beautiful roaster is front and center, as soon as you walk in the door," said Davis. "It takes customers to a place and experience with coffee that most have not had."
Daysol's three current blends — Gratitude (Colombian and Ethiopian), Odyssey (Honduran and Costa Rican), and Wanderlust (Brazilian and Guatemalan) — are designed for versatility in various brew methods, while its single-origin offerings aim for distinctions in flavor. Coffees thus far have come primarily from importers Genuine Origin and Cafe Imports' La Bodega.
"Some of our favorites are the well known berry bomb Ethiopians and bright floral Kenyans," said Davis. "All of our coffees are roasted to peak flavor profile. They tend to therefore mostly fall into the light to medium roast range."
A former EMT and traveling musician, Davis turned a home roasting passion into a small side hustle in 2015, selling bags of beans while on tour. Two years ago, Davis' friend Peter Solis decided to enter into the coffee business together, and the name Daysol was born.
"Not having a brick-and-mortar in 2020 turned out to be a great thing for us," said Davis. "The pandemic certainly changed how businesses reached their customers. We saw home brewing and the desire to learn and brew at home explode. That definitely played a huge part in why we chose the roastery and tasting room concept that focuses heavily on providing demos, classes, and home brew equipment."
Daysol Roastery and Tasting Room is open now at 4097 Helena Road in Helena, Alabama.
Howard Bryman
Howard Bryman is the associate editor of Daily Coffee News by Roast Magazine. He is based in Portland, Oregon.