Diverse places in Utah Valley to find excellent international cuisine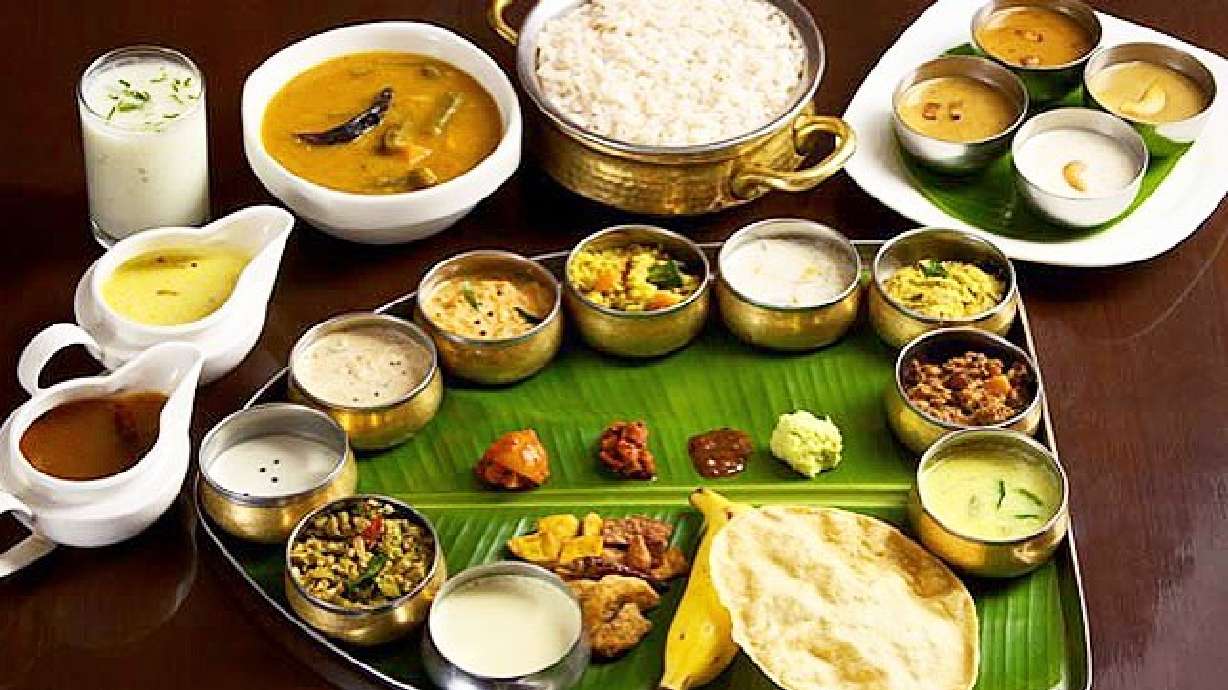 Estimated read time: 4-5 minutes
When the hunger pangs strike, sometimes you want to branch out and try something beyond your usual burger and fries or other classic American dishes. You might crave a savory meat dish from Peru, a heavenly plate of curry from India or a freshly-baked, Parisian-style pastry.
Whatever suits your fancy, Utah Valley probably has it.
With more than 900 restaurants, including 28 different international food cultures, you can pretty much find anything you're looking for in Utah County when you want something outside of the standard American fare. Here's just a small sampling of the cultural cuisine you'll find in the valley.
Savor the finest Indian food flavors at Bombay House
When you're craving that rich aroma of spices that Indian food provides, look no further than Bombay House in Provo. Take your pick of chicken, lamb, seafood and vegetarian dishes (be sure to try the curry!) and order a side of their garlic naan to soak up every last delicious bite.
The only possible downside to dining at Bombay House is that its unmatched cuisine perpetually draws in a crowd — so go early! Even a small wait will be well worth it.
"If I was on death row sentenced to the electric chair my last meal would be Chicken Makhani with garlic naan from Bombay House," writes one Yelp reviewer.
Indulge in delicious Peruvian cuisine at Nazca Grill
One look at the menu will surely get your mouth watering, but the Peruvian cuisine at Nazca Grill in American Fork tastes even better than it looks. Try the lomo saltado (stir-fried beef), pollo a la brasa (grilled chicken), papa a la Huancaina (potatoes Huancayo style) or the ceviche (seafood dish) and you'll definitely be coming back for more.
Cook your own meat at Yummy's Korean BBQ
Talk about a place that lives up to its name! Yummy's Korean BBQ is Utah's first and only all-you-can-eat Korean BBQ and sushi sit-down restaurant. The authentic Korean food features sauces made from scratch and ingredients sourced directly from South Korea as well as the local area.
Their meats are cut in-house by hand, the sauces are made from scratch and the sides are cooked fresh daily. You can either order the meat cooked or do it yourself at your table, which adds an extra bit of fun to the experience. As for what to order, you can't go wrong with anything on the menu — but reviewers say to try the kimchi, spicy beef bulgogi or any of their sushi rolls.
Grab a healthy bite of Mediterranean food at Aubergine Kitchen
For the fifth year in a row, the Mediterranean diet topped the U.S. News and World Report list of best diets. So if you haven't jumped on the bandwagon yet, it might be time to see what all the fuss is about.
When you're craving something on the lighter, healthier side (without sacrificing flavor and satisfaction), drop into Aubergine Kitchen in Orem, Lehi or American Fork.. With the motto "eat better, feel different," you know you'll be leaving with no regrets. The menu offers fresh bowls full of protein, veggies and fruit, as well as a selection of starters, entrees and smoothies. The only things you won't find are refined sugars, preservatives, canned foods, GMOs or fryers. Be sure to try their cheese bread!
Sample Argentine cuisine at La Brioche Bakery
Described as a "laid-back, unassuming hole in the wall that serves delicious Argentinian fare at a great value" by one Yelp reviewer, La Brioche Bakery will surely satisfy your tastebuds. Treat yourself to breakfast, lunch or dinner and be sure to sample some of their most popular dishes: milanesa sandwiches, lomito argentino, choripan, pizzas and their famous empanadas.
The owners take painstaking efforts to ensure that every bite makes you want to keep coming back. If you're feeling lucky, stick around after closing time and you might just win their raffle of leftover pastries.
Try the Kro-Nuts at Bianca's La Petite French Bakery
Once you've tried one of the many delicious options above, it's time for the best part: dessert. Bianca's La Petite French Bakery is another one to add to your Utah Valley bucket list if you're looking for a sweet treat. Though their menu offers a full array of tasty morsels, their biggest crowd-pleasers are their Kro-Nuts. (In case you've been out of the flaky pastry loop since 2013, that's a cross between a donut and a croissant. You can't really go wrong with that combo.) Try one in every flavor — strawberry, dulce de leche, Nutella, lemon or Bavarian cream.
This is one of the few bakeries you'll find that's open until 10 p.m. on the weekends, so you won't have to wait until morning for that Kro-Nut fix!
Come back for seconds
This list is only a small serving of cultural cuisine options you can explore for your next lunch or dinner date. No doubt you'll want to return to the places listed above, but don't forget to check out the other diverse dining options in Utah Valley.
×
More stories you may be interested in