Easton's new West Ward Market to offer healthy food, community activities starting in June | Lehigh Valley Regional News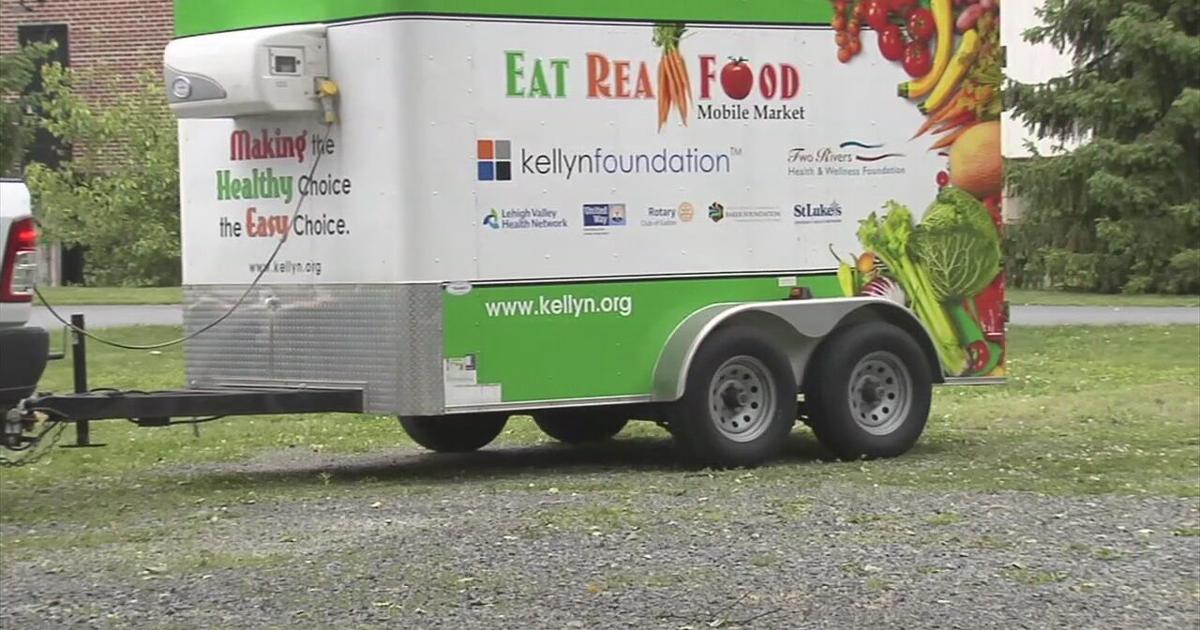 EASTON, Pa.  – Easton's West Ward has been longing for a community gathering space and access to fresh health food for years. The Greater Easton Development Partnership is hoping to deliver both with its new West Ward Market.
A citrus kale salad is one of the many healthy, prepared meals that will be available at the West Ward Market.
"We have awesome local kale from LaFarm right down the road," said Amanda Pietrobono, the executive chef and director of operations at the Kellyn Foundation, as she prepared the salad. "We also have arugula from Crooked Row Farm. The red onions that we get from Terra Fauna Farm here are amazing."
Starting next Wednesday, the market will be open from 3 p.m. to 7 p.m. every Wednesday throughout the summer.
"It'll be on 12th Street, right next to Paxinosa Elementary School," said Jared Mast, the executive director of the Greater Easton Development Partnership.
"There's going to be a lot of different options," said Pietrobono.
The need has been longstanding.
"There aren't full-service grocery options in the West Ward," said Mast.
"Some people do not have a car, so they have to take a bus to grocery stores," said Pietrobono.
"West Ward is a food desert, so if we can bring fresh produce and vegetables into the West Ward, that's great," said Easton Mayor Sal Panto.
One of the vendors, the Kellyn Foundation, is all about making the healthy choice the easy choice.
"To have farmers coming in say, 'hey this is available, it's affordable and it's delicious' will make shifts in all of our lives," said Pietrobono.
Part of the recipe for success is collaboration.
"We have a lot of partners teed up from Community Bike Works, the YMCA to Kellyn Foundation, that will be hosting different types of programming," said Mast.
"There will be a lot of different community partners doing fun activities for kids, parents, as well as anyone just stopping by to come and really make it a true event, not just a stopping and a grocery store experience," said Pietrobono.
The launch lands on the 270th year anniversary of the Easton Farmers Market.
"We've had two years of limited social interaction, so I think markets and special events and community gathering events continue to play a key role as we emerge from the pandemic," said Mast.
"There's a lot of good restaurants in the West Ward," said Panto. "They can now have a venue to go out and actually have outdoor dining."