#FOOD: 11 Store-Bought Frozen Appetizers That Might Be Better Than Homemade | 98.5 The Cat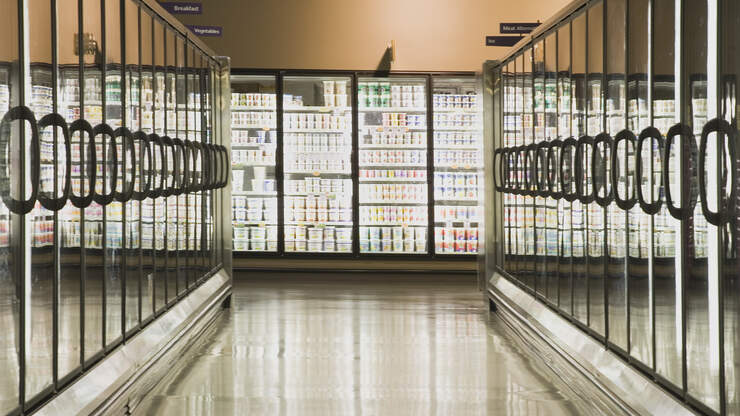 The folks at kitchn have done some of their own research to help you find frozen appetizers for any occasion that just may be better than ones you can make yourself. The 11 they picked should make your holiday feasts a little easier and they're all available in your local frozen foods section at some of your favorite stores.
NOTE: Some of these grocery stores may not be everywhere… Obviously, Target, Walmart, Instacart, Amazon… these places are ALL OVER but some places may not be in the area where you may be reading this… it's a national list… so just keep that in mind as you read on!
1. P.F. Chang's Kung Pao Cauliflower – tempura battered cauliflower covered in spicy Kung Pao sauce, $6.52 for 24-ounces at Walmart.
2. TGI Fridays Loaded Bacon and Cheddar Potato Skins – great for game day or any other occasion, $5.78 for 13.5-ounces at Walmart.
3. Perdue Popcorn Chicken – easier to heat these than frying chicken and pair well with ketchup, buffalo sauce or honey mustard, $10.99 for 26 ounces on Instacart.
4. Armour Original Meatballs – everyone loves meatballs and these chicken and pork varieties come in a pack of 128, $13.29 for 64-ounces at Publix.
5. Tyson Any'tizers Buffalo Hot Wings – tear open the bag and serve or heat in an air fryer, $9.34 for 22-ounces on Instacart.
6. Phillips Crab Cakes – these can be pan-fried or oven baked and go great with tartar sauce, $8.99 for 6-ounces at Target.
7. Alexia Sweet Potato Fries – can be prepared in a toaster oven, oven or air fryer and are seasoned with sea salt, $4.29 for 20-ounces at Target.
8. Stouffer's Stuffed Peppers – peppers loaded with beef and tomato sauce, add Italian blend cheese as a topping, $7.73 for 32-ounces at Walmart.
9. Good and Gather Uncured Bacon Wrapped Scallops – great for any occasion from football games to parties, $7.99 for 7-ounces at Target.
10. Chef Bombay Mini Vegetable Samosas – cook in the oven for 20 minutes and you are good to go, $6.49 for 12.5-ounces at Target.
11. Trader Joe's Breaded Fried Ravioli – pair great with vodka sauce or marinara, $3.99 for 16-ounces at Trader Joe's.
You should be able to impress your guests with any of these and you don't even have to make them from scratch!