High-Protein Nutritional Yeast to Become a $1 Billion Market by 2032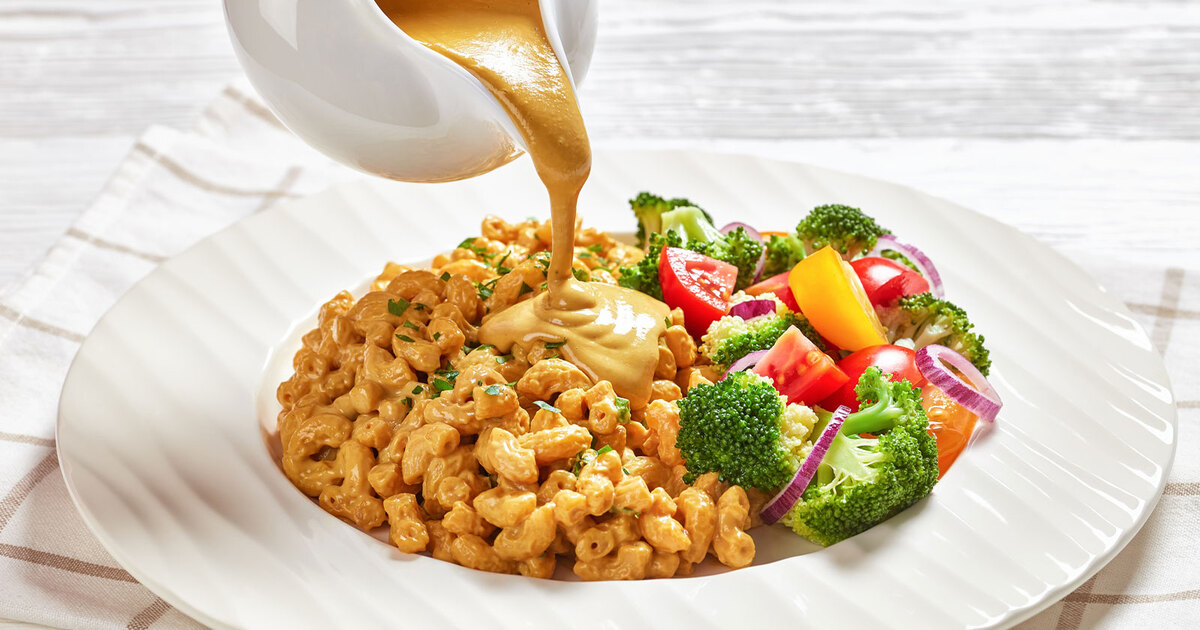 The global nutritional yeast market will reach nearly $1 billion by 2032 as more consumers reach for healthy food products and discover the nutritional benefits of the vegan ingredient, according to a new market report by research firm Fact.MR. The nutritional yeast market's current valuation is $430 million in 2022. 
Health benefits of nutritional yeast
Nutritional yeast—otherwise known as nooch—is an inactivated yeast usually made from saccharomyces cerevisiae. It is a rich source of plant-based proteins, minerals, and vitamins. Because of these health benefits, it has become an ideal food additive used for improving the flavor and nutritional properties of food products. The ingredient is well-loved by vegans and a vegan pantry staple because it adds a distinct cheesy flavor to recipes, is high in protein, and is often fortified with B12. Nooch has also gained traction within the food industry due to its fat-free, gluten-free, low calories, and sugar-free nature.
Nutritional yeast comes in both fortified and unfortified varieties and various studies have indicated that nutritional yeast can offer several potential health benefits, ranging from lower cholesterol to protection from cellular damage. This knowledge, along with an increasing prevalence of various diseases and rising focus on health and fitness will push the demand for the product.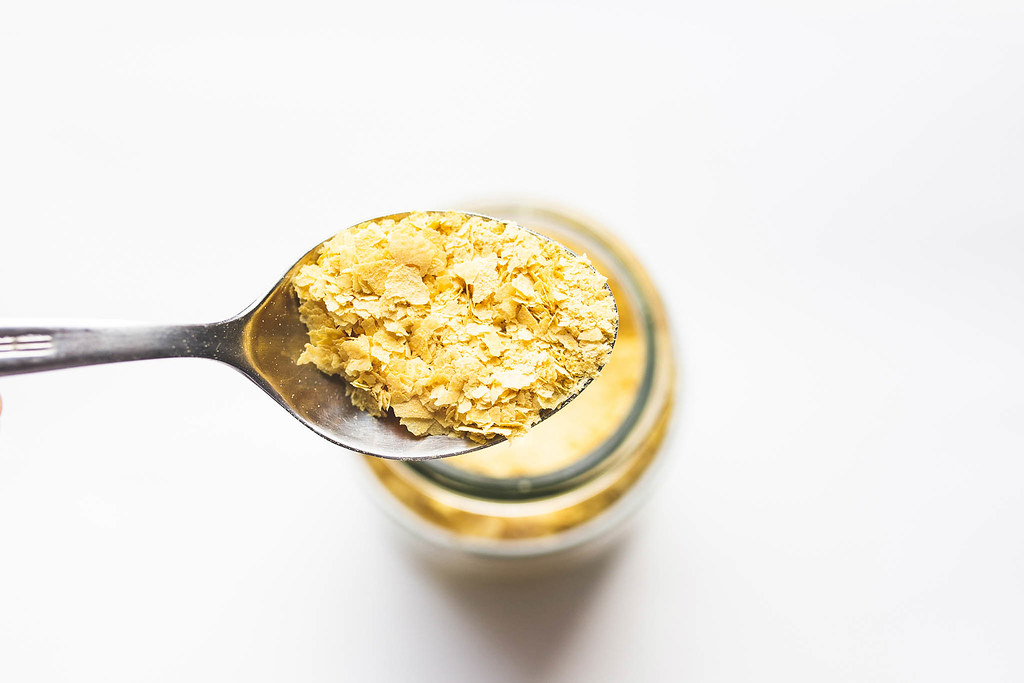 Marco Verch
According to the Fact.MR report, growing consumer inclination towards plant-based foods along with rising awareness about the health benefits of nutritional yeast is expected to boost the growth of the nutritional yeast market over the next 10 years. In particular, the demand for organic nutritional yeast is rising because of changing consumer preference for organic food products. The market report predicts the organic nutritional yeast segment to exhibit strong growth during the forecast period. Additionally, the market research report notes that the introduction of new products with innovative flavors will further expand the nutritional yeast market size in the coming years.
Europeans love nutritional yeast
Regionally, Europe will continue to dominate the global nutritional yeast market, accounting for a share of 35 percent in 2022. Demand in Europe for nutritional yeast is driven by rising consumer inclination towards vegan and plant-based foods, high levels of health awareness among European people, and increasing consumption of bakery and confectionery products. And, amid the rising adoption of nutritional yeast in food and beverages, dietary supplements, and bakery and confectionery, the nutritional yeast market size in Europe reached $150 million in 2022. 
In contrast, North America currently accounts for a share of 24.5 percent of the global nutritional yeast market, and China's nutritional yeast market reached a valuation of $35.1 million in 2022.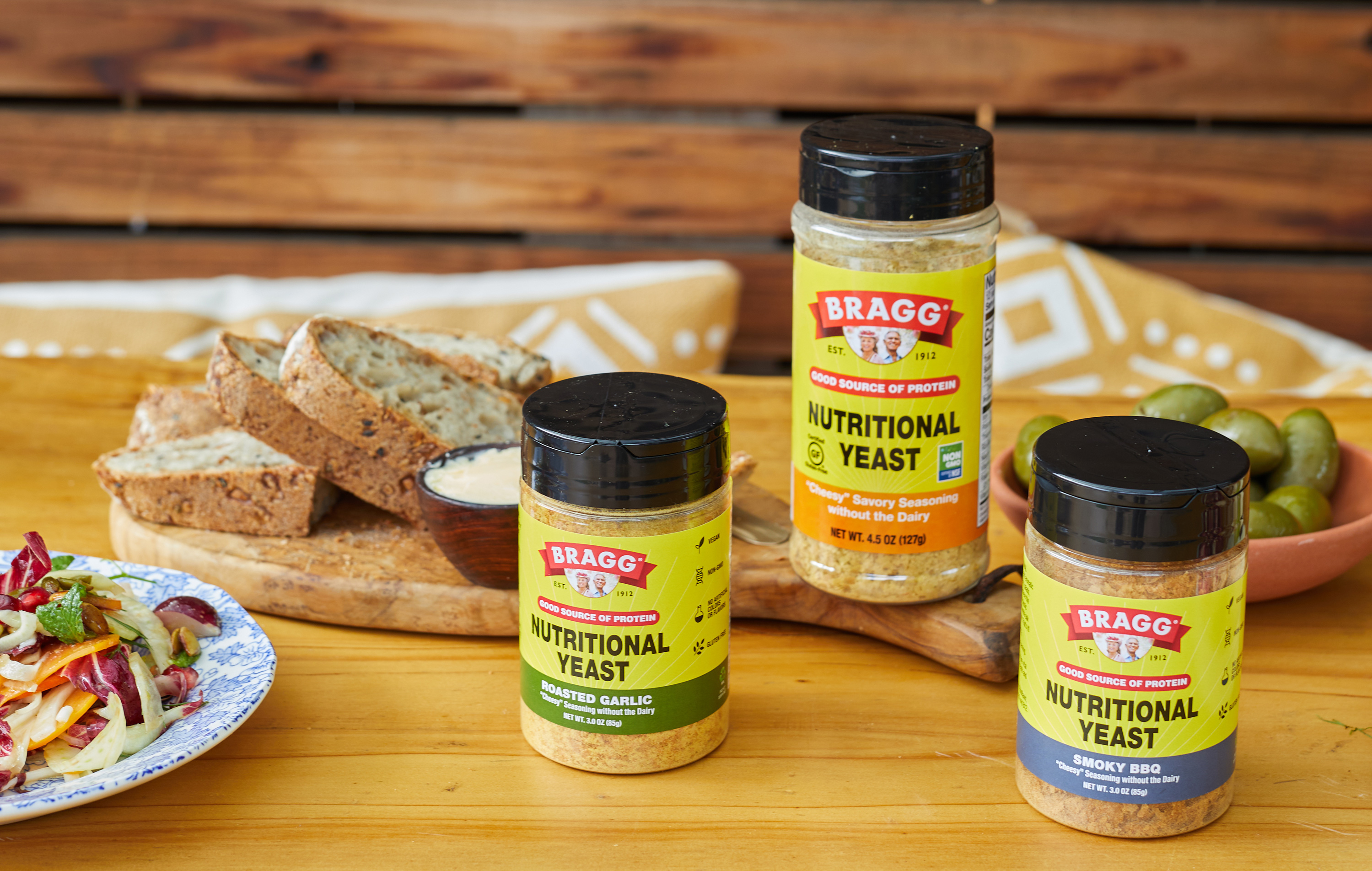 Bragg
Leading nutritional yeast manufacturers are constantly focusing on expanding their product portfolios by introducing new nutritional yeast products with different flavors. Earlier this year, health food brand Bragg launched new flavored nutritional yeast seasonings in the US market.
Bragg's Flavored Nutritional Yeast Seasonings is available in two flavors: Roasted Garlic and Smoky BBQ. The new seasonings add to nutritional yeast's use as a versatile plant-based seasoning, delivering five grams of complete protein per serving, plus vitamins B6 and B12.
"Nutritional Yeast, lovingly referred to as 'nooch,' is one of the few sources of complete protein for those on a plant-based or vegan diet," Linda Boardman, Bragg's CEO, said in a statement. "As we continue to evolve the ways through which we deliver a daily dose of wellness, we saw an opportunity to innovate and expand upon our best-selling Nutritional Yeast. Our Roasted Garlic and Smoky BBQ Nutritional Yeast Seasonings offer flavorful new options to boost the taste and nutrition of meals and snacks, while delivering key nutrients."
In June 2021, health products company Ecoideas announced the expansion of its Nutritional Yeast line with the addition of new products including Organic Nutritional Yeasts, Nutritional Yeast with B12, and Nutritional Yeast with B12 and D2.
A 2018 report by Fact.MR also noted the predicted rise in interest in nutritional yeast. The report explained that growth in the industry is driven by a boom in veganism across multiple demographics, stating that, at the time, 17 percent of the US population between the ages of 15 to 70 was consuming plant-based products such as nutritional yeast. "With the increasing preference for vegan food across the globe, the demand and consumption [of] nutritional yeast is expected to significantly increase in the years to follow," the report stated.
For the latest vegan news, read:
55 Percent of New Parents Want More Plant-Based Protein for Children
'Thoughtful' Chris Hemsworth Gave Up Meat Before Kissing Natalie Portman
Gordon Ramsay's MasterChef Confession: 'I Actually Love Vegan Food'
Happy birthday, VegNews! To celebrate, we're having a mega subscription sale—complete with incredible vegan prizes.
Happy birthday, VegNews! To celebrate, we're having a mega subscription sale—complete with incredible vegan prizes.