Host Thanksgiving with flair again with these six simple yet impressive recipes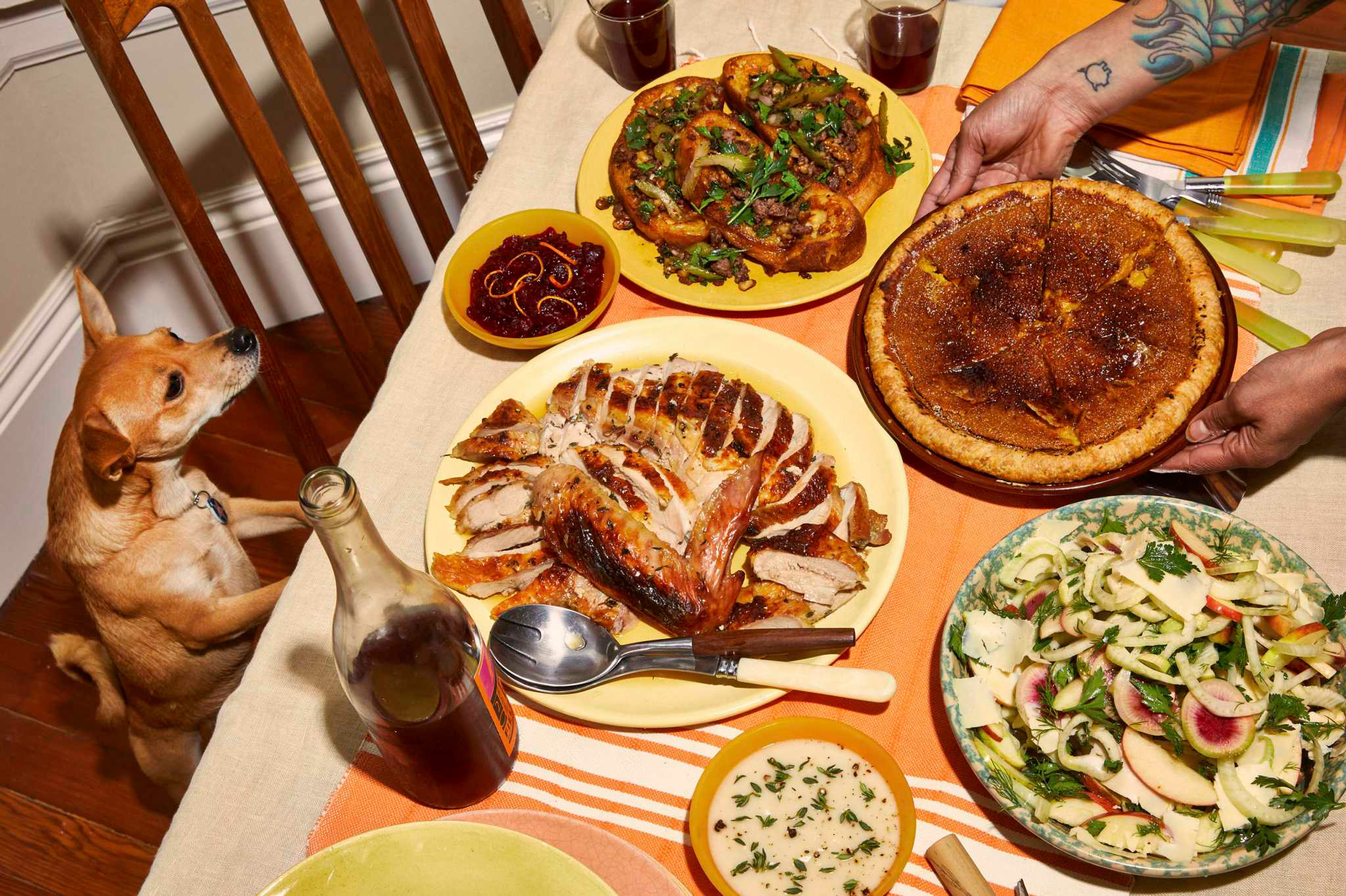 At my dinner table, I want my closest to have familiar, comforting flavors while also trying something new. To keep that organized, usually someone (not me) starts a spreadsheet to coordinate what everyone brings. This year, one friend has already signed up to bring his childhood favorite: Pigs in a blanket — both a "traditional" version with locally made sausage (yes, hot dog is actually traditional) and a vegetarian version served with all the mustards. My hubby is making his "famous squash puree." No one knows what it's famous for, but it is full of brown butter and that's all that matters. I, a lover of planning grand meals like Thanksgiving, will probably make two to three dishes on my own, plus get my nose in others because I am me.
That "me" is a chef and writer who's grown to love the challenge of bringing something new to one of the year's most notoriously restrictive menus for a recipe developer. It's interesting because my own family wasn't big on Thanksgiving (parents would rather beach by the sea of Cortez and roast turkey in December), but I have come to be. That childhood left me with little dogma on what has to be served on this day. I want everyone to be happy (including myself) with their familiar flavors, but I also want to use this holiday as an excuse to stretch this idea of Thanksgiving food, even if it's just a little.