How To Make The Love Island Iced Coffee, According To TikTok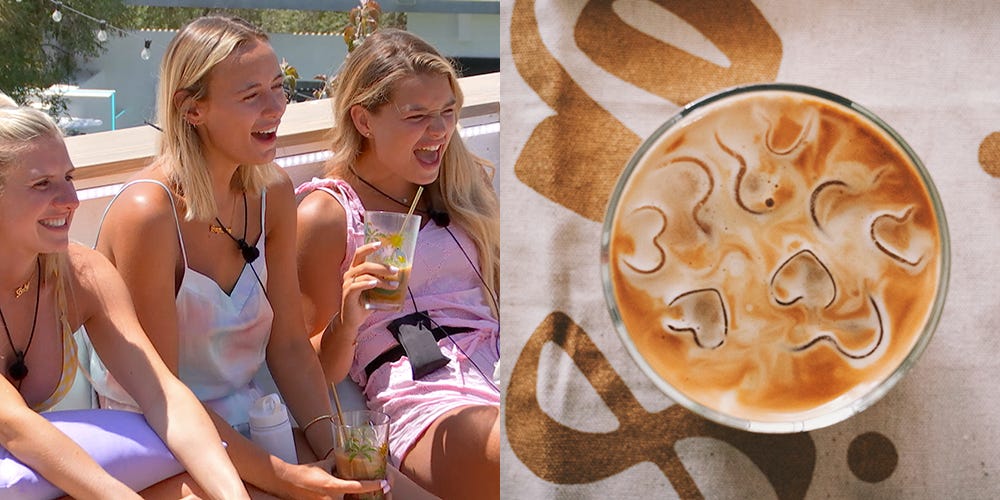 We're just over a month into this year's series of Love Island, and things are finally heating up in the villa. We've got drama, people!
And what better way to settle into the dramatic happenings in the show than by making Love Island's iconic iced coffee. A-huh, you heard me!
Thanks to TikToker, Eli Hussein, we've found out the super-simple process for making the iced coffee that all of the islanders are drinking. And it couldn't be easier to make.
Eli's video is currently sitting on over 1 million views, along with 103,000 likes and 865 comments. It's clear that everyone's loving what she's got to say!
So, here goes…
This content is imported from TikTok. You may be able to find the same content in another format, or you may be able to find more information, at their web site.
First up, you'll need a good-sized (preferably Love Island exclusive) cup, which you'll need to fill up with ice. Once filled with ice, add a decent squeeze of honey.
In a separate mug, add your coffee granules and mix with boiling water, as you would normally. Then, add half of the coffee into the cup filled with ice. Add your milk of choice, along with the rest of the coffee and finish with a tablespoon of vanilla extract.
Et viola! You'll feel like a Love Islander in no time.
Now, let's just hope this weather picks up again so that we can actually feel like we're in Spain…
---
Like this article? Sign up to our newsletter to get more articles like this delivered straight to your inbox.
This content is created and maintained by a third party, and imported onto this page to help users provide their email addresses. You may be able to find more information about this and similar content at piano.io