Iced Coffees Hacks And Tips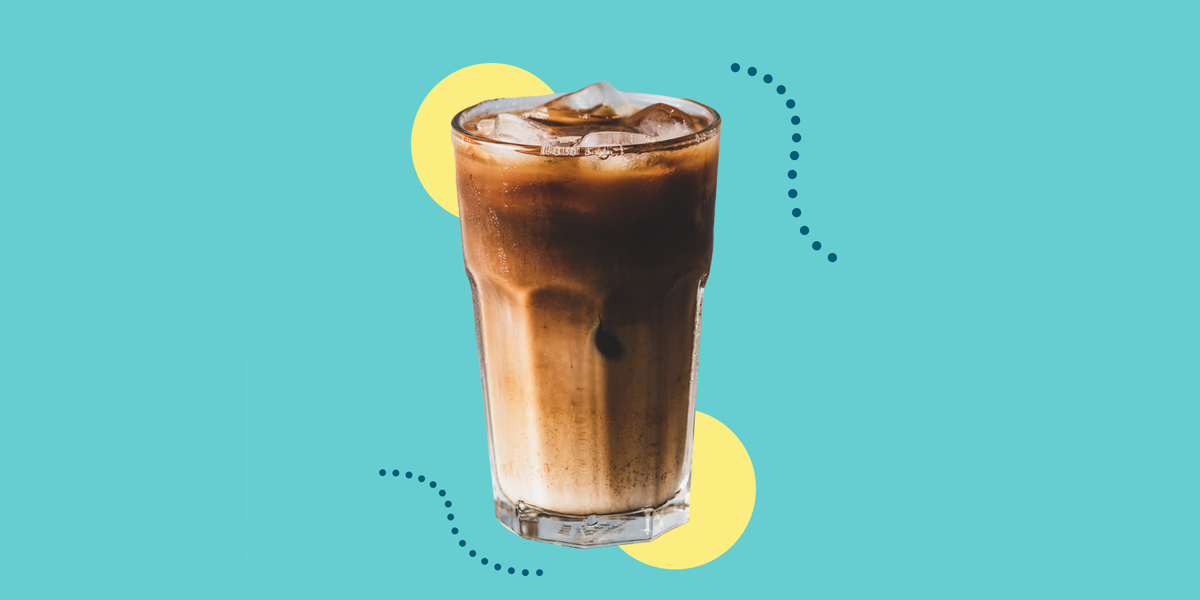 1
Invest in an iced coffee machine
Breville
amazon.co.uk
£39.99
If you want barista-quality iced coffees at home every single time,  you can't go wrong with buying an iced coffee machine. This Breville machine comes complete with a double-wall insulated tumbler, straw, coffee scoop and removable filter. Ooooooo, fancy!
2
Use leftover coffee to make iced coffee cubes
Next time you make coffee, and you have some left over that you simply can't finish, instead of pouring it down the sink, pour it into an ice cube tray. Allow it to cool, then pop the tray into your freezer. Then whenever you fancy an iced coffee at home, all you have to do is grab a couple of the coffee cubes from the freezer, place them in a glass and pour over a little boiling water to melt them. Then top up with your ice-cold milk of choice, tons of ice cubes and any flavourings you fancy – we're big fans of vanilla syrup, but you do you.
3
Make flavoured coffee ice cubes
Another great way to pimp your iced coffee is by making flavoured ice cubes. Try mocha, caramel macchiato and Vietnamese coffee.
4
Iced Vietnamese coffee
Speaking of Vietnamese coffee, you absolutely have to try our recipe for an iced version of this coffee, made with condensed milk. It's so extravagant, which is just how we like it.
6
Biscoff iced coffee
If you haven't tried adding a scoop of Biscoff to your iced coffees, then what have you been doing all your life. This is a must-try flavoured iced coffee recipe for all your speculoos fans out there.
7
Use instant coffee
You probably think you have to use posh coffee to make an iced coffee. Well guess what… you're wrong! You can 100% make iced coffee using instant coffee. Simply mix 1 tsp of instant coffee with a splash of boiling water to make a paste, then mix in ice-cold milk and plenty of ice cubes.
9
Add a pinch of salt
As with hot coffee, adding a pinch of salt to your iced coffee will make it taste way better. Why? Because, salt has a way of neutralising bitterness in general, so adding it to coffee is a great way to remove some of the bitterness of coffee; leaving you with a smoother drink.The best way of doing this is by adding a pinch to your coffee grounds before you make your coffee or iced coffee.
10
Dalgona coffee
And, of course, it goes without saying that you should give dalgona coffee a go. We just hope you have an electric hand whisk, because otherwise your arm is going to get tirrrrrrrrred.
11
Treat yourself to a snazzy reusable cup
STARBUCKS
amazon.co.uk
£20.70
If you really want the world to know how seriously you take iced coffees, you have to treat yourself to a snazzy reusable cup. That way, you can make them at home and drink them on the go. Or take one to your nearest coffee shop and they can fill it up with a tasty iced beverage. 
12
Espresso tonic
Now, this might sound crazy, but… coffee and tonic water go so well together to make a refreshing, iced-cold drink. Simply pour a shot of espresso over tonic water and ice cubes and get stuck in!
13
Make espresso martini ice lollies instead!
Got that Friday feeling (or that Monday, Tuesday, Wednesday Thursday, Saturday or Sunday feeling…)? Forget iced coffees all together, and make espresso martini lollies instead. Sorrynotsorry.
Get the recipe here.
This content is created and maintained by a third party, and imported onto this page to help users provide their email addresses. You may be able to find more information about this and similar content at piano.io