In Lafayette, Louisiana, Good Coffee Comes From FathersDaily Coffee News by Roast Magazine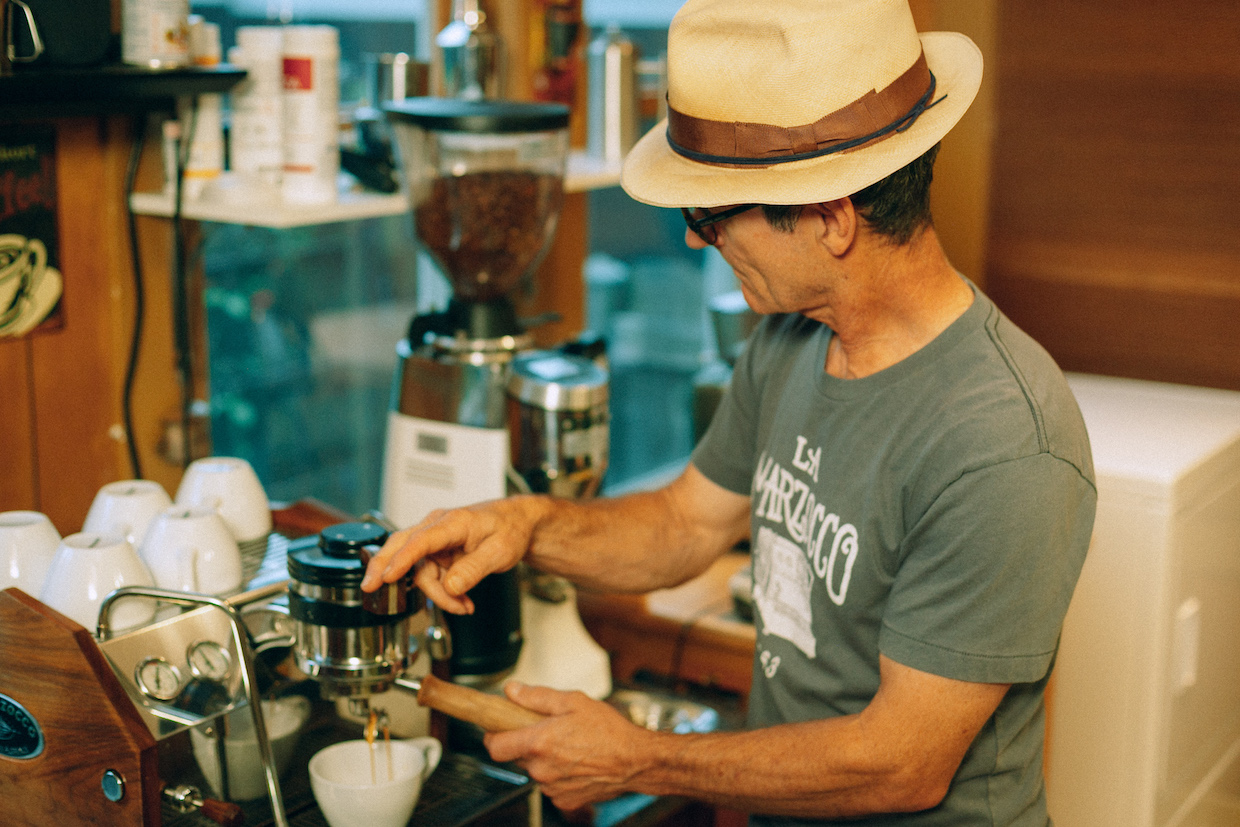 Coffee in the LeBlanc family of Lafayette, Louisiana, was for many years a matter of "Father knows best."
Patriarch and former high school science teacher Doug LeBlanc adamantly loved espresso over all other methods — so much so that he started roasting his own beans for espresso more than 20 years ago.
Over the past three years of growing that passion into a commercial coffee business called Fathers (formerly Fathers Espresso), LeBlanc no longer sees his craft as a means of satisfying only his own particular ideas about coffee perfection.
"I have changed because my whole thing is to please people and to provide what they want," LeBlanc told Daily Coffee News. "It's not 'father knows best' anymore. Espresso is not the only thing out there."
---
Related Reading
---
Fathers, whose name was suggested by LeBlanc's children, now sells bags of fresh-roasted beans for any preparation method, while regularly offering manual pourovers and espresso drinks through a La Marzocco GS3 machine at the Lafayette Farmers and Artisans Market.
"I enjoy drinking a pourover here and there," said LeBlanc. "It's not my coffee of the day, but I do a lot of taste-testing and I've grown to like the exotic."
Roasted whole-bean coffees sold by Fathers currently range from blends priced $12.50 per 200-gram (7.05-ounce) bag, up to a 96-point Ethiopia Guji priced at $25 per handsome 200-gram can.
"I might spend 30 bucks a pound for beans," said LeBlanc. "I spend quite a bit on my beans, because I just want top-notch, top-lot beans."
All of Fathers' coffees are roasted on either a San Franciscan SF1 or SF6 machine that LeBlanc installed inside a roastery he built on his property. Within that space, LeBlanc has learned to soften some of his harder stances when approaching each bean.
"If you went back and looked at some of my posts on my Facebook, I'd make comments like 'it's better to be in the light than to be in the dark,' with a spiritual connotation — like it's almost sinful," LeBlanc said of his former stance against dark roasts.
Yet when a customer from Kenya approached his stand at the market in Lafayette asking for a dark-roasted Kenyan coffee, LeBlanc reluctantly obliged, and was a changed man after experiencing the results.
"I let it roll into second crack, and I could smell the black cherry, and I'm like, 'Oh wait a minute; I like this,'" said LeBlanc. "I dropped it immediately, he loved it, and I'm like, 'Okay, maybe I'm a converted person."
The Fathers stand at the farmers market is a family affair, with Doug's wife Martha LeBlanc leading recipe development for house-made syrups and specialty drinks, and Doug's youngest son Lance serving as lead barista.
As the commercial roasting business continues to grow, LeBlanc said he hopes it might ultimately stay in the family, perhaps with one of his sons or grandchildren.
"The whole thing behind Fathers is handing down traditions," said LeBlanc. "I guess I would be the start of that… and I'm hoping that I'll be able to pass it down."
Howard Bryman
Howard Bryman is the associate editor of Daily Coffee News by Roast Magazine. He is based in Portland, Oregon.