La Marzocco's Single-Group Leva X Machine Launches for the HomeDaily Coffee News by Roast Magazine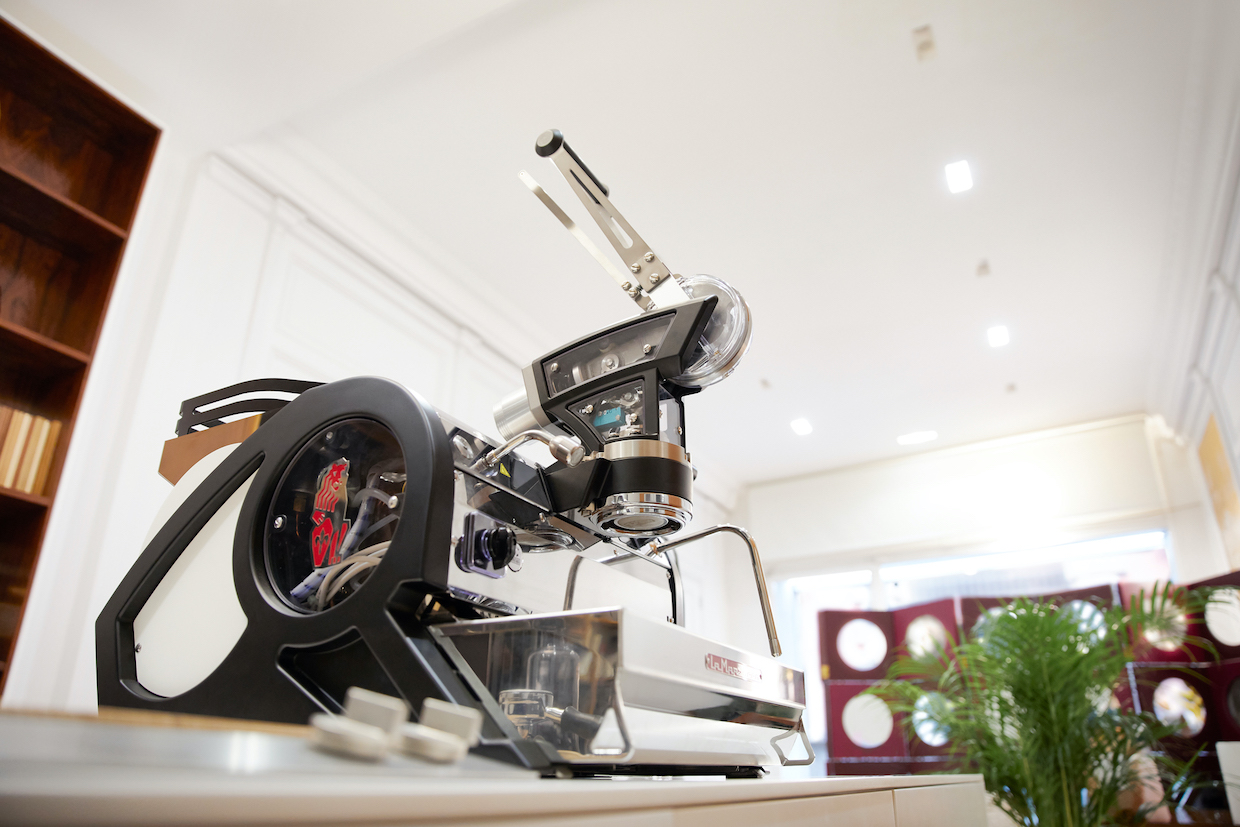 La Marzocco has added a single-group version of the feature-rich Leva X manual lever espresso machine to its La Marzocco Home range of high-end home coffee equipment.
The prosumer Leva X is virtually identical in form, function and performance to its 2 and 3-group siblings, but in a more compact footprint.
It also differs from the commercial versions in that its rotary water pump is internal, and it has an internal 2-liter water reservoir, as well. The latter allows for plumbing to be optional while keeping its 1.3-liter brew boiler and 3.5-liter steam boiler topped up.
A potentially appealing feature to home users is the Leva X's digital display of real time extraction data. The machine's screen displays numerical and graphical representations of pressure, pre-infusion time and extraction time over the course of each shot. Up to four shot profiles can be stored and displayed as guides in subsequent shots.
The Leva X 1-group machine weighs 150 pounds, which is more than twice what any other La Marzocco Home machine weighs. It is also the only machine in the Home lineup to require a 220V power source.
"What is a 'Home' machine is a highly debated topic, even in the halls of La Marzocco," La Marzocco Global Product Manager Scott Guglielmino told Daily Coffee News. "We make machines for passionate home baristas, with the goal of allowing them to have a café level coffee experience at home. To that point, there are a range of different desires and 'best' machines for every home barista, and we feel the Leva 1 Group is a great addition to a range of options."
---
Related Reading
---
Pricing for the 1-group Leva X starts at $15,000. Guglielmino said La Marzocco Home is also testing premium customer experience options such as pre-installation visits by local technicians, professional installation and training packages.
La Marzocco began accepting pre-orders of the single-group Leva earlier this month, with shipments expected to begin later this year.
---
Does your coffee business have news to share? Let DCN's editors know here. 
Howard Bryman
Howard Bryman is the associate editor of Daily Coffee News by Roast Magazine. He is based in Portland, Oregon.