Lazarus House Hike for Hope returns in person on Sept. 25 | Haverhill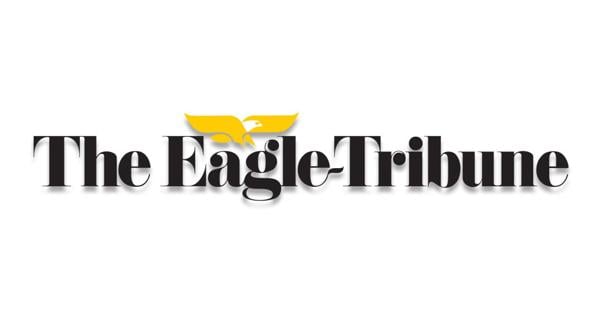 LAWRENCE — Lazarus House Ministries will return to The Park in Andover to host its 23rd annual Hike for Hope, a 5K Walk/Run, with Premier Sponsor, Amazon.
This family and dog-friendly event will be held Sunday, Sept. 25, at 1 p.m. Registration and check in is at 11:30 a.m.
Individuals and families will join Lazarus House Ministries and their generous sponsors in walking the beautiful streets of Andover in support of the Guests of the Ministry; the courageous men, women and children living in poverty in Lawrence, and the Merrimack Valley.
The event will feature music, pizza, cider doughnuts and children's activities, and a food drive to support the Lazarus House Ministries Food Pantry, which has faced a surge in demand with over 4,000 families served each week. Donations go directly towards these individuals and families.
Registration is $30. Every registered participant will receive a Hike for Hope T-shirt, as well as access to all Hike event day activities.
For partnership and sponsorship opportunities, contact Keith D'Entremont at 978-269-5213 or [email protected] For event information, contact Corina Hopkins at 978-269-5222 or [email protected] To register or for more information, visit hikeforhope.org.
Networking mixer planned
SALISBURY —The Merrimack Valley Chamber of Commerce will hold a business networking and referral mixer Wednesday, Sept. 21, at the Blue Ocean Event Center in Salisbury.
The event will include appetizers and a cash bar, and business card drawings for door prizes. Please bring a prize for the drawings.
Cost is $10 for members and $20 for future members
For tickets or for more information visit www.merrimackvalleychamber.com or call 978-686-0900.
Hillie basketball teams to hold Fall Field Day
HAVERHILL — Haverhill High School's boys and girls basketball teams will hold a Fall Field Day to benefit their programs Saturday, Sept. 24, from 4 to 7 p.m. at Murphy's Garrison Golf on Hilldale Avenue.
The event features a cornhole tournament, putting green contests and driving range contests.
Cornhole tournament is $40 per team with cash prizes to the top finishers.
Glow golf is $40 per player. There will also be raffles, a 50/50 raffle and contests with prizes for golf and restaurants.
A gourmet Italian buffet is served at 6:30 p.m. and is included with your participation. Dinner only costs $25.
For more information, contact Mike Spencer at 978-457-9706.
New England Tenors to perform at First Church of Christ
HAVERHILL — The New England Tenors will perform a fall concert at First Church of Christ in Bradford Sunday, Oct. 16, from 2 to 4 p.m. Admission is free, however, a free will offering will be accepted at the door. The church is opposite Bradford Common.
"We are always grateful to the FCC and its neighbors and friends who have supported our concert," said event organizer and host Mike Fay. "We are especially thankful to our presenting sponsor Flowers By Steve Inc."
The New England Tenors are John Middleton-Cox of North Andover, Damien Corcoran of Amesbury, and Ethan Bremner of Boston, who is one of the area's most sought after tenors. Guest soprano Mary Metivier of Rye, New Hampshire, will once again join the group for this special afternoon concert.
In addition to singing classic arias, the group will also perform solos, duets and medleys from Broadway musicals, songs of inspiration as well as sacred and patriotic songs. "It promises to be a very entertaining and inspirational afternoon," Fay said.
For more information contact Fay at 978-476-6053. Visit on Facebook at New England Tenors or First Church of Christ.
Art exhibit at the library
HAVERHILL — The public library is hosting an exhibit by members of the Greater Haverhill Arts Association. The artwork is varied in subject matter and media – oil, acrylics, watercolor, pastel and digital. The art on display is by GHAA members Gianna D, Joan Turner, Jeremy Greene, Michael Rossi, Chloe Reynolds, Michael Seekamp, Annie Carriere, Debbie Shirley, Meghann Holcomb, Anna Hull, Margaret Hames, Rosanne DiStefano, Susan Kneeland, Ann Jones, John Perkins and James McCarthy.
This exhibit is on display through October and can be seen on the second floor during regular library hours: Monday through Thursday from 9 a.m. to 9 p.m., Friday and Saturday from 9 a.m. to 5 p.m., and Sundays beginning Oct. 16, from 1 to 5 p.m.