Let's Eat: Bombay Fast Cafe serves 'conscious' vegetarian street food | Food & Drink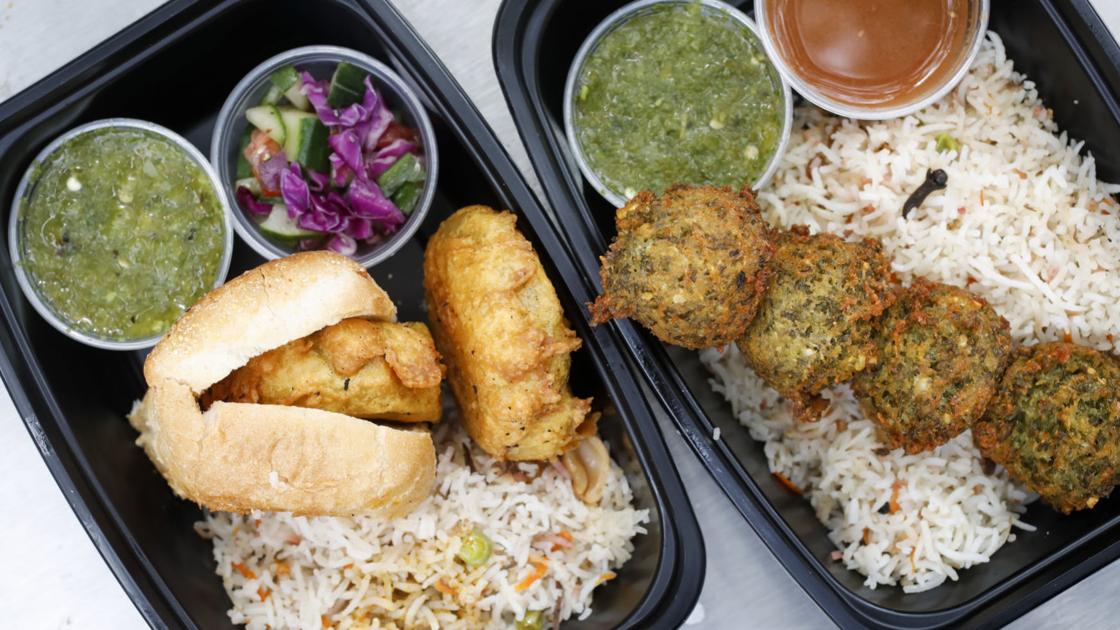 Bombay Fast Cafe serves lunch from 11 a.m. to 3 p.m. Thursday through Saturday and currently offers four menu items that come in reusable containers, each for the flat price of $7.50.
The limited starting menu was made with intention. A smaller selection lets Madhuri focus on quality, flavor and ingredients while allowing customers to choose what they want without paying attention to prices. 
For those looking to dip their toes into Indian cuisine, Madhuri recommends the "Bombay burger." The vada pav is a potato burger topped with sweet and spicy relish, served on a bun with garlic chutney and green chilies. 
Bombay falafel, the cafe's twist on the traditional Mediterranean dish, is made with Indian pulses, or sprouted beans, and herbs. 
The food cart's best sellers are its flavorful, stew-like main dishes. The pav bhaji is a thick, richly-flavored vegetable curry served with a buttered bread roll. The misal pav, another popular street food served with bread, is made with Indian pulses, potato and turmeric, topped with crunchy "Bombay trail mix." Both meals come with chopped onion, cilantro and lime for garnish.
All menu items are served with a side of rice pilaf, made with Indian herbs and shredded vegetables, nuts and raisins.