Longtime Caffe Ibis Roaster Stirs Up Shooke Coffee Roasters in UtahDaily Coffee News by Roast Magazine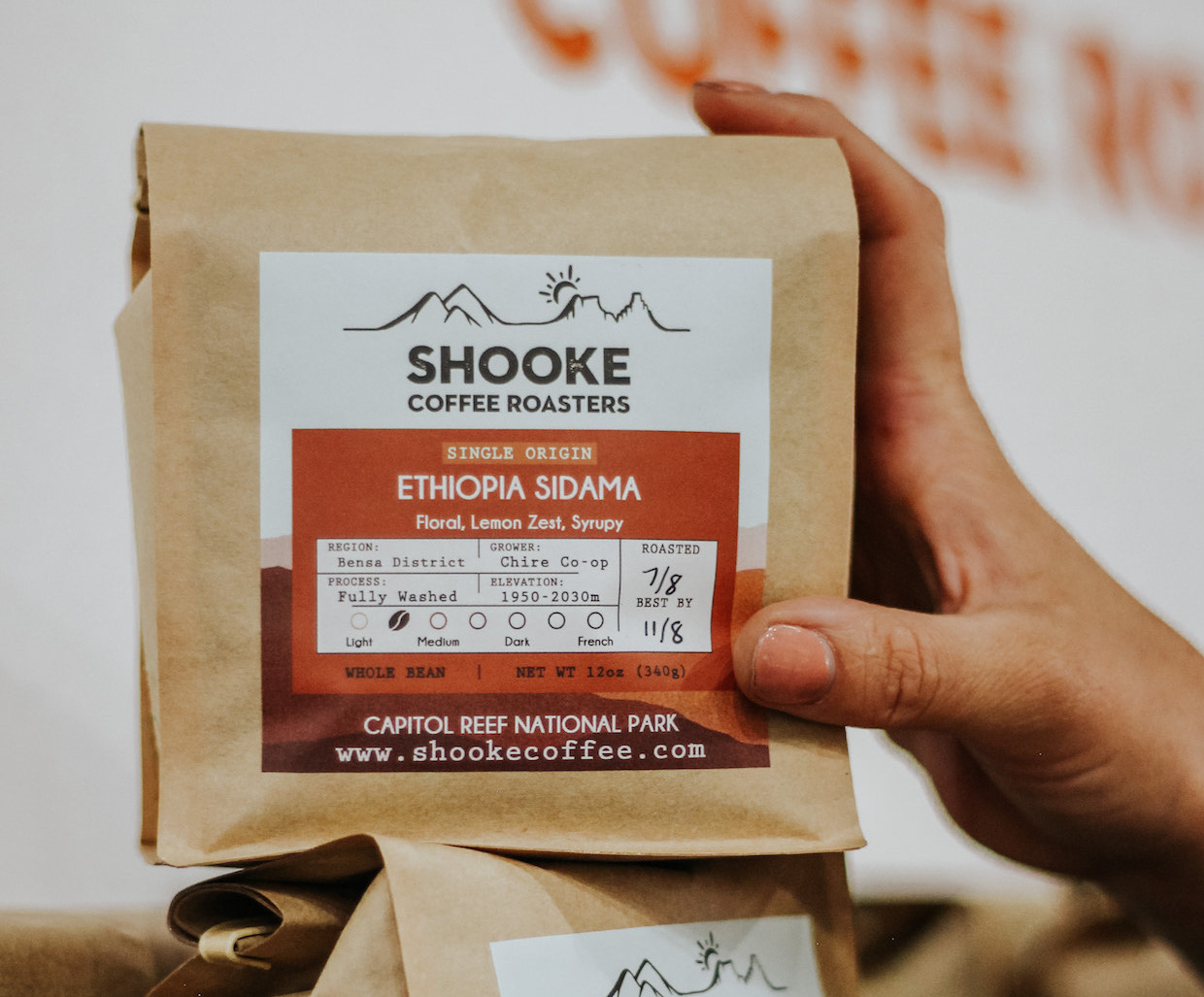 Former head roaster for Logan, Utah-based Caffe Ibis Shawn Passey has jolted into a new venture with partner Brooke Salt called Shooke Coffee.
The name plays off of the "celebrity couple" name trend, although one of the main stars of the Shooke Coffee show is the 1986 Probat L5 humming away in the small, dry desert town of Torrey, Utah.
Passey said he has discovered that, despite his 15 years' experience in professional roasting, production at 7,000 feet above sea level presents challenges as steep as the sandstone formations outside his door.
"I had to kind of re-learn," Passey told Daily Coffee News. "I had some trial and error where I was roasting coffee that just tasted flat when I cupped them. So, I've been experimenting with different heat and charges, different temperatures for different coffees. I think I've really dialed into how to roast up in this area. I'm happy with the coffees we're putting out now even just a few months in, but it's definitely been a learning curve."
---
Related Reading
---
Passey learned the craft of roasting under the tutelage of Randy Wirth, founder of the almost half-century-old Caffe Ibis, who passed away far too soon following a car accident seven years ago. Passey moved on from Caffe Ibis in the midst of the pandemic, joining Salt in Torrey.
"Even though I was the longest-working employee there, I volunteered just to take a break and sort of reassess things," said Passey. "They had a few apprentice roasters that were coming up, and I was like, why not give these guys a chance? Let them keep their jobs."
Having roasted a wide variety of coffees from around the world for so many years at Caffe Ibis, Passey is both grateful for the experience and excited to leverage it for the new Shooke brand.
"Working for a big company like Caffe Ibis, there were so many coffees that sometimes you get complacent in roasting those coffees, because those were the flavor profiles that worked and that people were buying," he said. "Now I'm really enjoying experimenting on my own with what I like. I like lighter roasted coffees; I like the characteristics that come out with earthy grassy flavors but also full body. I'm a really big fan of Colombian coffees, and coffees from Kenya and Ethiopia especially."
Green coffees sourced by way of Royal Coffee's Oakland warehouse are stored in a storage space down the road from the Wild Rabbit Cafe, where the Shooke Coffee roastery occupies part of the bakery.
Passey anticipates growing out of that space eventually, but not immediately, as he and Salt delve slowly into wholesale, retail and online business channels, primarily among customers outside of Torrey.
"That's something Randy taught me as well," said Passey. "He would turn down business all the time because he didn't want to saturate the market. He had such a great heart and he wanted other small companies to have a presence as well. So, it's just something that's important to me after working at Ibis for so long."
---
Tell us about your new coffee shop or roastery here.
Howard Bryman
Howard Bryman is the associate editor of Daily Coffee News by Roast Magazine. He is based in Portland, Oregon.