McClellan: Easy appetizers | Barbara Mcclellan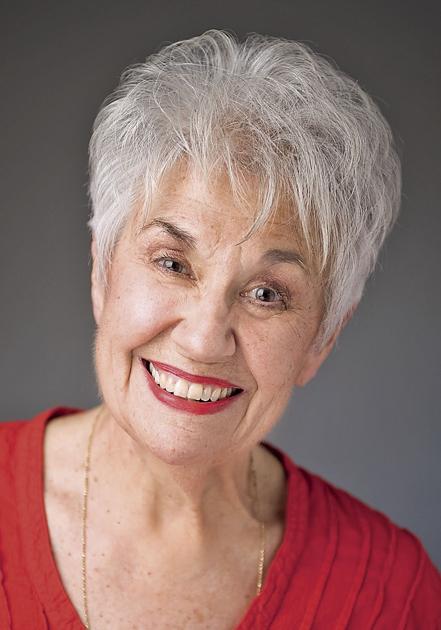 "What's in a name? That which we call a rose by any other name would smell as sweet."
You may know that as a quote that has been around since about 1600, when William Shakespeare penned that in a conversation from "Romeo and Juliet." I am using it in a little more modern concept.
For many years we who like to entertain or be entertained have made meat and cheese trays, or fruit, vegetable and cheese trays. Well recently, we have learned a new word, or a word with new meaning. Have you ever made or eaten from a charcuterie board? All those years that dear Mary Hall and I were making the above-mentioned trays we were on the "cutting edge" of cuisine and did not even realize it. I have been seeing photos of charcuterie boards online, in magazines, newspapers and recently a program done about the preparation of these beautiful things, formerly called "trays."
They are absolutely works of art and must take many hours to plan, purchase and prepare. I assumed they were simply for appetizers or hors d'oeuvres, but no, they can be used as complete meals. And, besides that I discovered that we in the U.S.A. we miss the mark on hors d'oeuvres, which in France are eaten with the main meal as a first course. Now aren't you glad that is all straightened out.
I am going to share some recipes for appetizers, or if you are serving people from France, wait until all are seated and then call them hors d'oeuvres (even though they are things you had left over from a baby or wedding shower the day before and served as appetizers).
We often buy hummus to eat as a snack (or appetizer) with pita chips. I have made it before and it is less expensive and really better freshly made, I think. This is a new version of the recipe and it comes from a delightful cookbook from Fort Worth's Saint Andrew Catholic School where my two talented friends, Josie and Jonathan Folzenlogen, are students. I am not sure if this book is still available for sale but will check. It is a book that has some things that we don't see in many local cookbooks.
Cherine Murray's Hummus (like her mom makes it)
Ingredients
2 cans (15 ounces each) chickpeas, drained
2 cloves garlic
1 1/2 teaspoons Kosher salt
1/3 cup tahini (Look in oriental or Mediterranean food area)
5 tablespoons freshly squeezed lemon or lime juice)
1/4 cup extra virgin olive oil
2 tablespoons water, if too thick
Steps
In food processor, add garlic and salt. Pulse until pulverized. Add chickpeas and tahini. Turn on the processor and through the opening, drizzle in lemon or lime juice and olive oil. Add water until desired consistency is reached. Taste for salt and lemon juice and adjust. Drizzle with small amount of extra olive oil. Serve with fresh veggies, olives or pita chips. Warm pita bread is good with this.
This is a quick, light "appetizer," is easy to make and can be made a day or two ahead of serving.
Light Cheese Ball
Ingredients
2 packages (8 ounces) light or non-fat cream cheese
1 small package zesty Italian salad dressing mix
1/2 cup chopped walnuts
Cracked or seasoned pepper
Steps
Mix first three ingredients. And mold into desired shape (ball or rectangle, etc.). Roll in pepper, chill but leave out of fridge for 1 hour before serving. Garnish with parsley, colored bell pepper or other fresh vegetables. Serve with crackers.
— Barbara Richardson McClellan is a longtime food columnist. Write her at [email protected] or in care of the Longview News-Journal, P.O. Box 1792, Longview, TX 75606.