New Harvest Coffee is New Again with Roastery, Bar And BrandingDaily Coffee News by Roast Magazine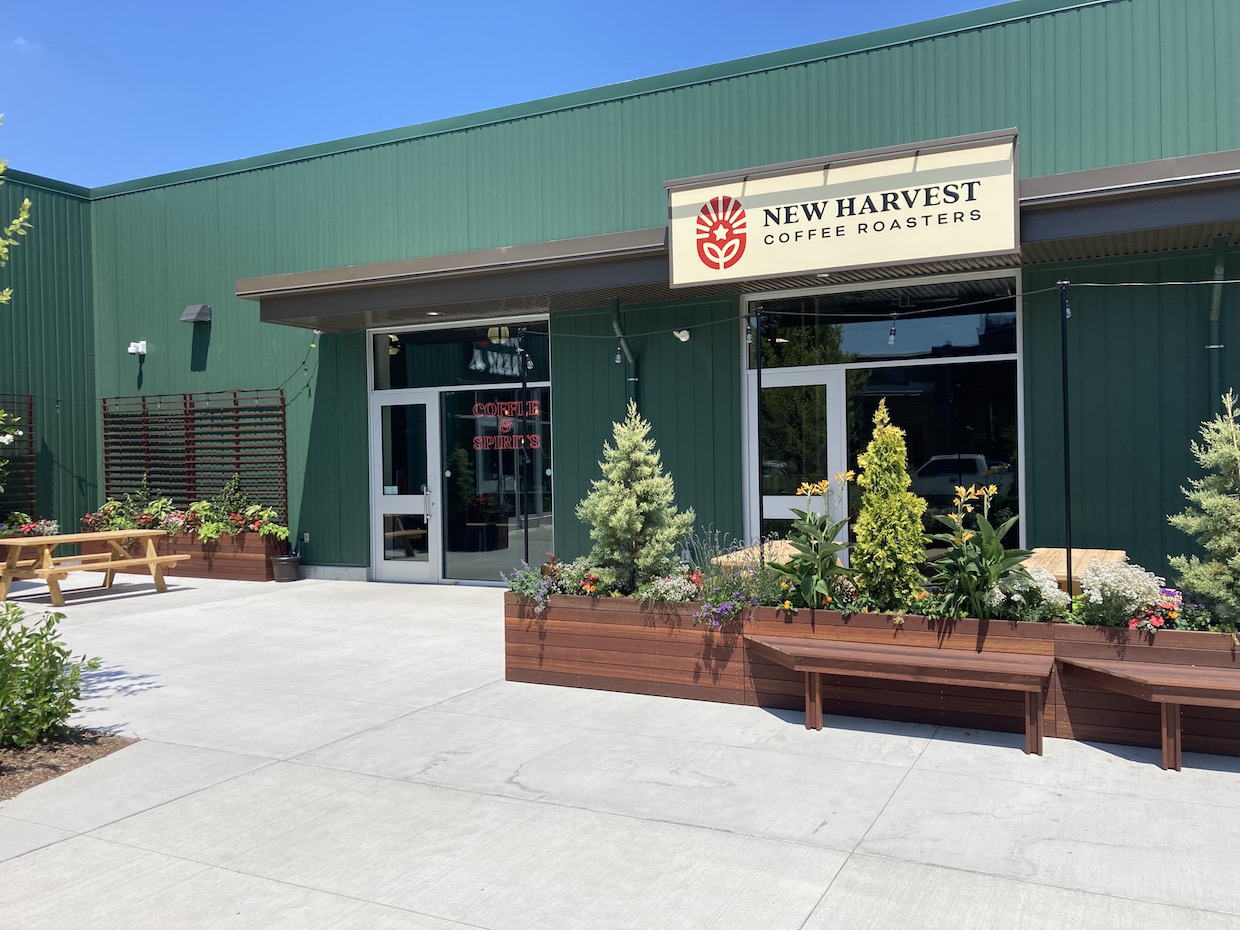 After two decades in business, New Harvest Coffee Roasters has a fresh crop of news. The Rhode Island-based company is celebrating its 20th anniversary with a larger production space, new roasting equipment, refreshed branding and a new location for its coffee and spirits bar.
The new roastery at the Farm Fresh Food Hub in Providence occupies roughly 5,000 square feet and houses a Loring Peregrine 70-kilo-capacity roaster that replaces a lineup of three Diedrich roasters, an IR24 and two IR12s, all of which are being sold.
The 3,500-square-foot former location in Pawtucket will remain a warehouse and home to the New Harvest service company, Northeastern Coffee Equipment, for the remainder of the lease.
The New Harvest coffee and spirits bar, which previously lived inside the historic Arcade Providence shopping center, is now located adjacent to the new roastery and headquarters.
"Our old [production] space was in an old mill space, which has its charms, but we were ready to modernize on all fronts, and that is reflected in both the interior design and the new branding," New Harvest President and Director of Sales Rik Kleinfeldt recently told DCN. "For workflow, we engaged Polaris MEP, a manufacturing consultant that specializes in helping small companies overhaul their processes and layout. It was an amazing experience for me and the whole staff."
---
Related Reading
---
Clean lines, high ceilings and a feeling of openness define the new retail cafe, where the offerings will remain unchanged from the previous location. The same workhorse La Marzocco Strada will continue on, though it has been spiffed up with a red-and-white powder coat.
New branding has been rolling out for several months through all sales channels.
"The concept our designer had was 'Established Confidence,'" said Kleinfeldt. "We've been around the block and have learned a thing or two. A big part of the mission of the move to the new space was to deploy all this knowledge and experience in an intentional way, and we have been super pleased about how it has turned out."
Kleinfeldt said that as of now, New Harvest has just about fully returned to its pre-COVID coffee volumes, with roughly 85% of its existing wholesale business back on track, plus new accounts.
The New Harvest roastery and Coffee & Spirits Bar are located at the Farm Fresh Food Hub at 10 Sims Ave in Providence. Tell us about your new coffee shop or roastery here.