'Not for Kids' Irish coffee cupcakes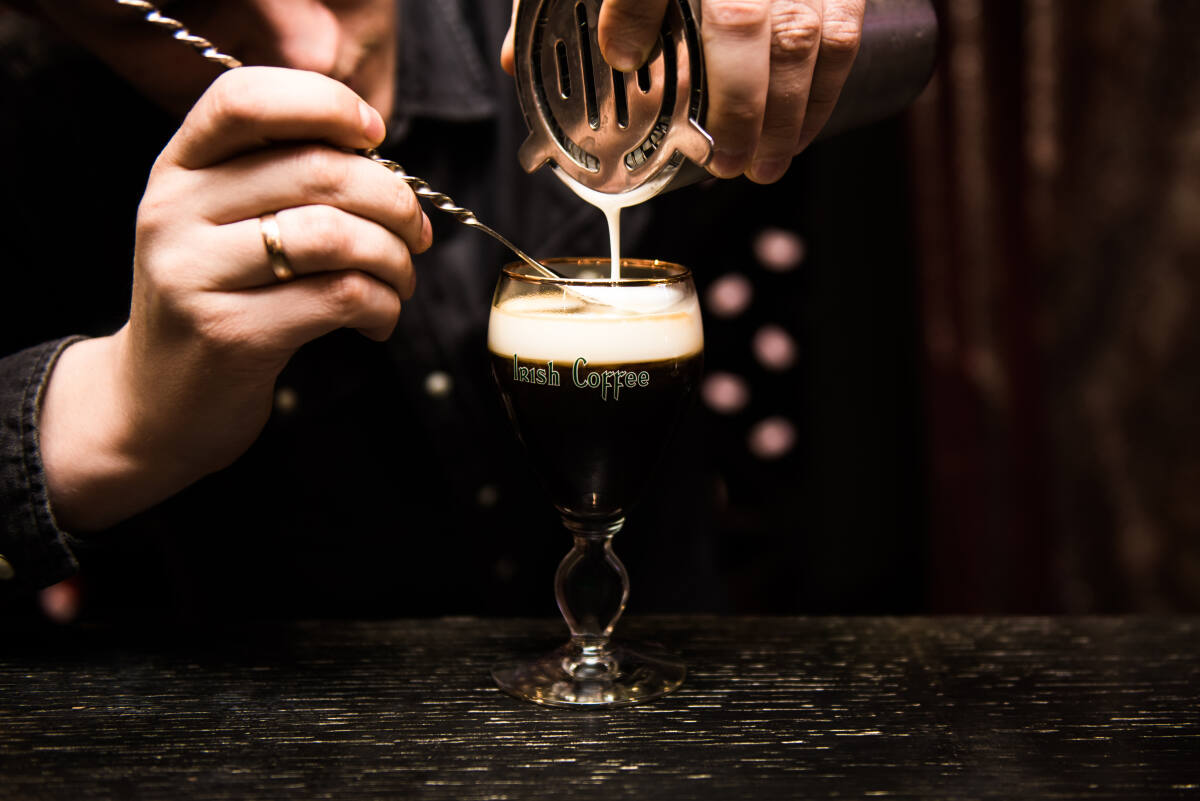 Soaked with Irish whiskey, keep this one away from the little guys
Meet Sonoma Food Gurus Lisa Lavagetto and Julie Steinfeld. Lisa worked as a chef in the food industry for 23 years as Culinary School manager at Ramekins, teaching cooking at College of Marin, and she has appeared on the Food Network's "Guy's Grocery Games." Julie worked in restaurants in New York as pastry chef and joined the Ramekins team as a kitchen manager and instructor.
We both love whipping up these yummy cupcakes in Mary Maloney's honor every St Patrick's Day. We hope you enjoy them as much as we do.
There is no better ending to your Saint Patrick's Day meal than Irish coffee cupcakes. Why should kids have all the fun? Why shouldn't adults be able to indulge in an après dinner cupcake? Your meal was great but you just need a sweet bite to go with a cup of tea to accompany after dinner conversation. And so the Sonoma Food Gurus came up with "Not for Kids Cupcakes."
Joe Sheridan, chef at Foynes Port near Limerick, Ireland, created Irish Coffee in the winter of 1943. One evening, a flight had to turn back to Foynes Air base midway through its journey. Chef Joe Sheridan, feeling empathy for the delayed, cold and weary passengers decided to whip up something special for them to drink. Voila, Irish Coffee was born!
Lisa's Irish grandmother, Mary Maloney, was dedicated to the Irish traditions and loved sitting down to sip her Irish coffee along with a cupcake. In honor of Mary, Lisa and Julie love whipping up these yummy cupcakes every St Patrick's Day. We hope you enjoy them as much as we do.
'Not for Kids' Cupcakes
makes 12
Ingredients
12 tablespoon unsalted butter (room temperature)
¾ cup dark brown sugar (firmly packed)
2 teaspoon instant coffee powder
¼ cup molasses
4 large eggs (room temperature)
2 tablespoons Irish whiskey
1 cup all-purpose flour
1.5 teaspoon baking powder
½ teaspoon cinnamon
½ teaspoon fine sea salt
1 ½ cups, almond flour mixed with 2 tablespoons all-purpose flour
For Soaking Syrup
¼ cup strong brewed coffee
1 tablespoon Irish whiskey
1 teaspoon brown sugar
Combine all ingredients and stir until sugar dissolves.
For the Frosting:
2 sticks unsalted butter (soft)
2½ cups powdered sugar
1½ teaspoons instant coffee powder dissolved in 1½ teaspoon vanilla extract
1-2 tablespoons Irish whiskey
Beat the butter at high speed for 5 minutes.
Reduce speed to low. Slowly add sugar a half-cup at a time, mixing well before adding the next.
When all of the sugar is added, scrape the bowl and whip until light and fluffy (1-2 minute).
Add the coffee mixture and the whiskey and mix on low speed until fully incorporated
Preparation:
Using an electric mixer, cream the butter in a large bowl until light (2-3 minutes).
Beat in the brown sugar and coffee powder till well blended, followed by the molasses and vanilla.
Add the eggs one at a time, beating well after each addition then add the whiskey and beat until light (1 minute).
Sift the dry ingredients (flour through salt), add to butter mixture on low until just incorporated.
Add the almond flour and mix until just combined.
Scoop ¼ cup of batter into paper-lined muffin tins.
Bake at 350 degrees for 20-25 minutes, or until a pick inserted in the center comes out clean. Cool.
Assembly:
Using a toothpick, poke holes in each cupcake then brush several times with the soaking syrup, allowing it to saturate.
Using a pastry bag or spoon, frost cupcakes as desired.
If not eating right away, refrigerate them. For best flavor, eat at room temperature.
Enjoy!