Progressive dinner: A unique way to explore Knoxville's culinary scene | Food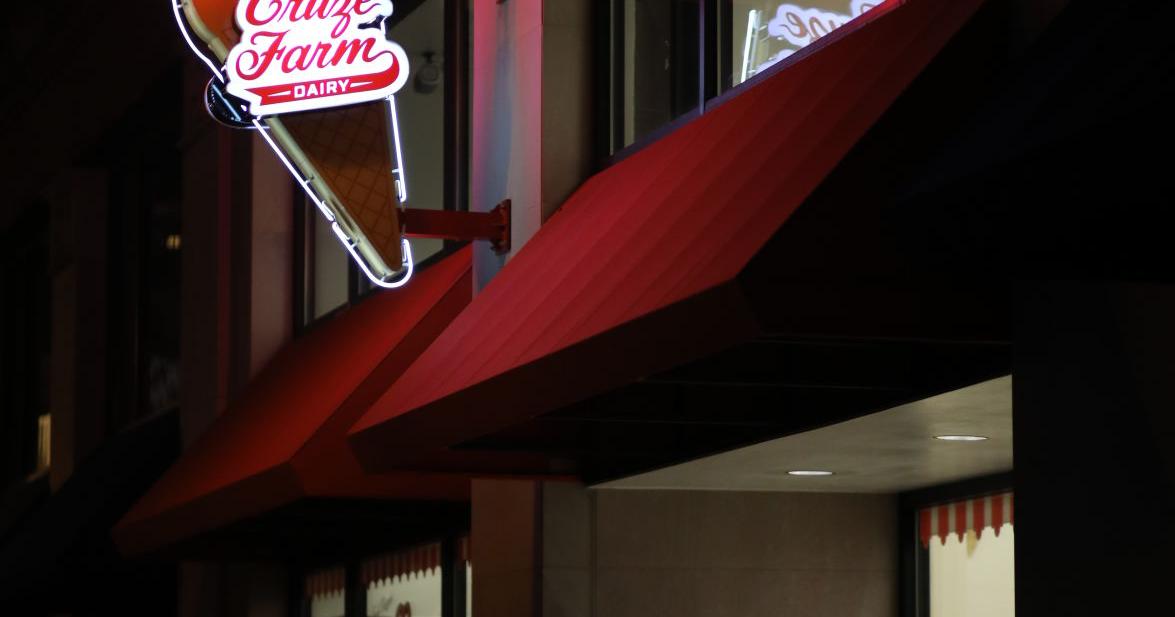 Progressive dinner (n.): A dining experience in which the dinner itself is split into appetizers, mains and desserts, from three different restaurants and all within walking distance from each other.
The fun part of this outing is the variety, the ability to try new foods and restaurants and the walkability. Progressive dinners are designed to be walkable, so not only are they a new way to explore Knoxville as you taste, but also as you continue to walk the city.
Here is a suggestion of a progressive three-course dinner menu, created with walkability and variety in mind. For these reasons, it takes place in downtown Knoxville and the Old City.
Appetizer
The first course of this progressive dinner is an appetizer, which works best with something light in order to ensure some energy to get to your next destination. With that in mind, Kefi is the way to go.
Located at 120 E. Jackson Avenue, Kefi is a restaurant inspired by Mediterranean and Greek cuisine, where one of the best parts of the meal is the appetizers — or mezze plates. Kefi has a wide variety of appetizers available, including hot and cold mezze, salads and a Mediterranean flatbread section.
For the appetizers here, try the spicy feta and Baba Ghanoouj spreads, the Halloumi cheese mezze, the Avgolemono Soupa, the Fattoush Salata or the falafel.
Main course
For the main course of this progressive dinner, it has to be Osteria Stella. Located at 108 W. Jackson Avenue in the Old City, Osteria Stella is an authentic Italian restaurant, specializing in cuisine from northern Italy and Milan, specifically.
One of the highlights of the dining experience at Osteria Stella is their location, set right next to Brother Wolf, the restaurant's twin bar. This bar features genuine Italian cocktails and a small menu of appetizers, so there's sure to be something for everyone.
For main courses, their pasta dishes and meat dishes are the way to go. For pasta, try the rigatoni cacio e pepe and the bucatini all'Amatriciana. For meat dishes, try the pollo al marsala and the ossobuco, a breaded veal shank served with gremolata.
Dessert
For dessert in this area, it's hard to choose just one place to go. At 333 West Depot Avenue, Myrtle's Bakehouse makes some of the best cookies Knoxville has to offer. Myrtle's Bakehouse is located inside of Marble City Market, within walking distance from Osteria Stella.
The cookies at Myrtle's Bakehouse are a great size for sharing, too. Their most popular flavors include The OG — a chocolate chip cookie with two types of chocolate and sea salt — and Pucker Up, a sugar cookie with a lemon glaze.
Another possible suggestion is Cruze Farms for ice cream. Especially as the nights start getting warmer, it's hard to beat a refreshing chocolate-dipped cone from Cruze Farms on Gay Street.
A bonus suggestion to this list is a place for drinks, for those 21 and older. This would be best done either before or after the appetizers course. For this additional course, Brother Wolf, Osteria Stella's sister bar, would work best.