Quality Brews for the Birds at Pittsburgh's Redstart RoastersDaily Coffee News by Roast Magazine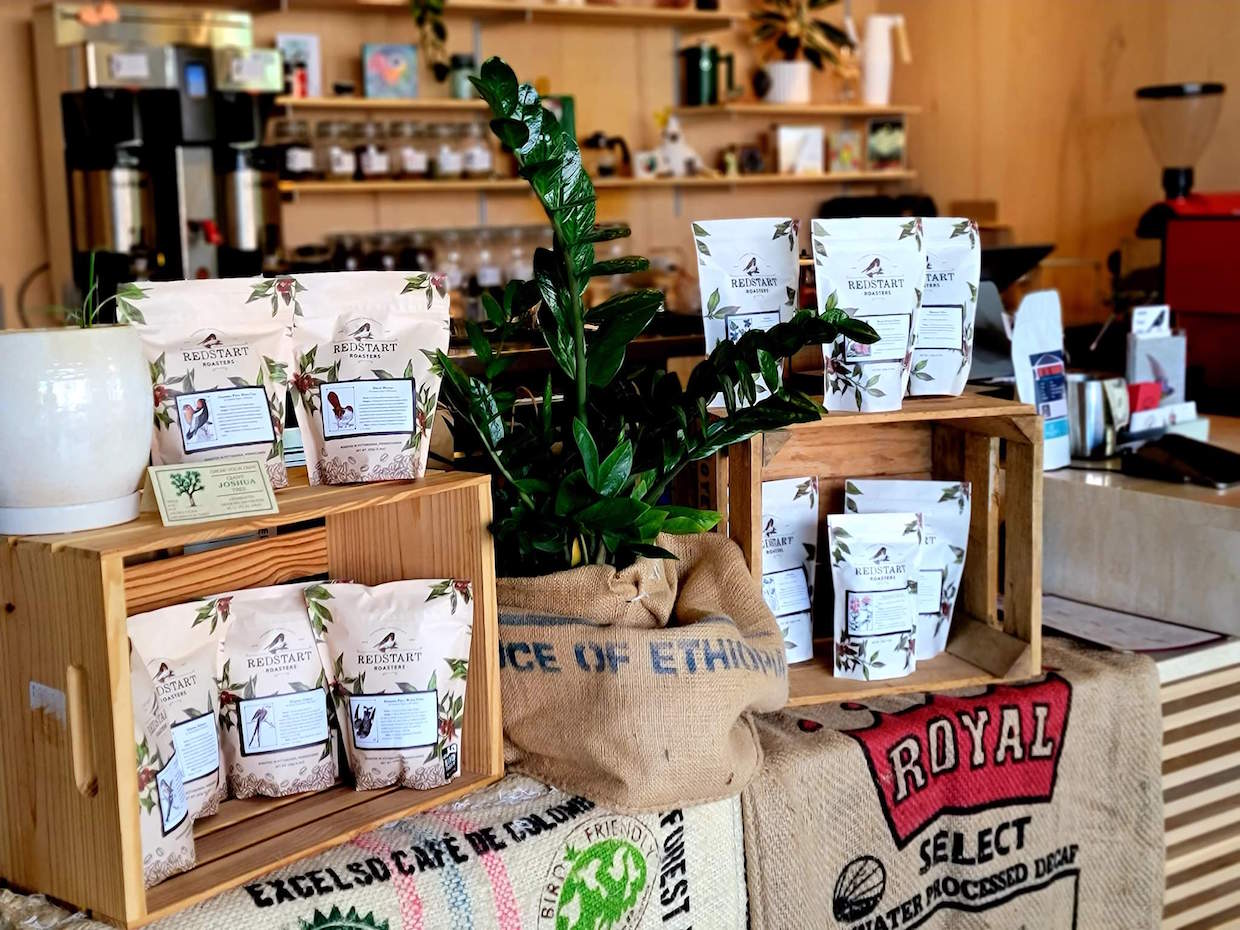 Though its namesake is migratory in nature, Redstart Roasters is hoping its first retail cafe can become a year-round home for great coffee in Pittsburgh.
The 4-year-old roasting company and supporter of bird-related conservation efforts has taken over the space recently vacated by Oregon-based lighting and home goods manufacturer Schoolhouse in Pittsburgh's East Liberty neighborhood.
Redstart Roasters Owner and Chief Roasting Officer Matt Parmelee told Daily Coffee News that the transition was relatively smooth given the existing habitat that contrasted mid-century modern and Scandinavian touches with natural elements and the Steel City's overall industrial feel.
Said Parmelee, "Nearly all our design choices revolved around decor and greenery to take the previous shop and make it our own."
Inside the 1,400-square-foot shop, Redstart is serving drinks derived from high-quality beans from some bird-friendly growing operations, with a portion of the proceeds donated to bird-centric sustainability organizations such as the National Aviary on Pittsburgh's North Side.
"As a child, I was obsessed with frogs and, at some point, that shifted over to birds," said Parmelee. "Much later, when I found myself roasting coffee as a hobby, the discovery of the Smithsonian Migratory Bird Center coffee certification was a fortuitous way to merge several disparate passions."
Parmelee sees the Bird Friendly certification as one of potentially many tools towards more sustainable coffee sourcing. The company makes a concerted effort to source coffees from producers who value ecological diversity as well as other environmental and social progress.
"Lately I've been leaning more substantially on my background in data analytics and computer vision to identify growing areas in the overlap between sustainable and ethical practices across key metrics: worker rights, labor logistics, land management, social responsibility, sustainable growing practices, etc., and critical bird habitats," said Parmelee. "Farms within these areas are considered 'high value' for our purposes and we try to work with them wherever possible."
Redstart is crafting drinks on a red custom-painted La Marzocco Linea manual-paddle 2-group espresso machine using beans roasted through its Ambex YM-15. The bar's manual coffee program takes advantage of Acaia scales, an Acaia doser, Chemex brewers and Chemex Chettle kettles.
Said Parmelee, "We plan to eventually roll out other offerings for pourover brew processes, but as a lifelong Chemex enthusiast there was never any other starting point."
Redstart initially opened the cafe last September, when the COVID-19 pandemic presented a host of operational challenges.
Said Parmelee, "While it feels strange to have any sort of long-term plan after the past year, we're going to maintain our organic expansion, put additional focus into using our tech backgrounds to benefit both conservation and the coffee industry alike, and continue to find novel ways a small coffee company can leave things better than we found them."
Redstart Roasters is now open at 224 N Euclid Ave in Pittsburgh.
Howard Bryman
Howard Bryman is the associate editor of Daily Coffee News by Roast Magazine. He is based in Portland, Oregon.