Ree Drummond's 7 Quick and Easy Christmas Cocktail Party Appetizers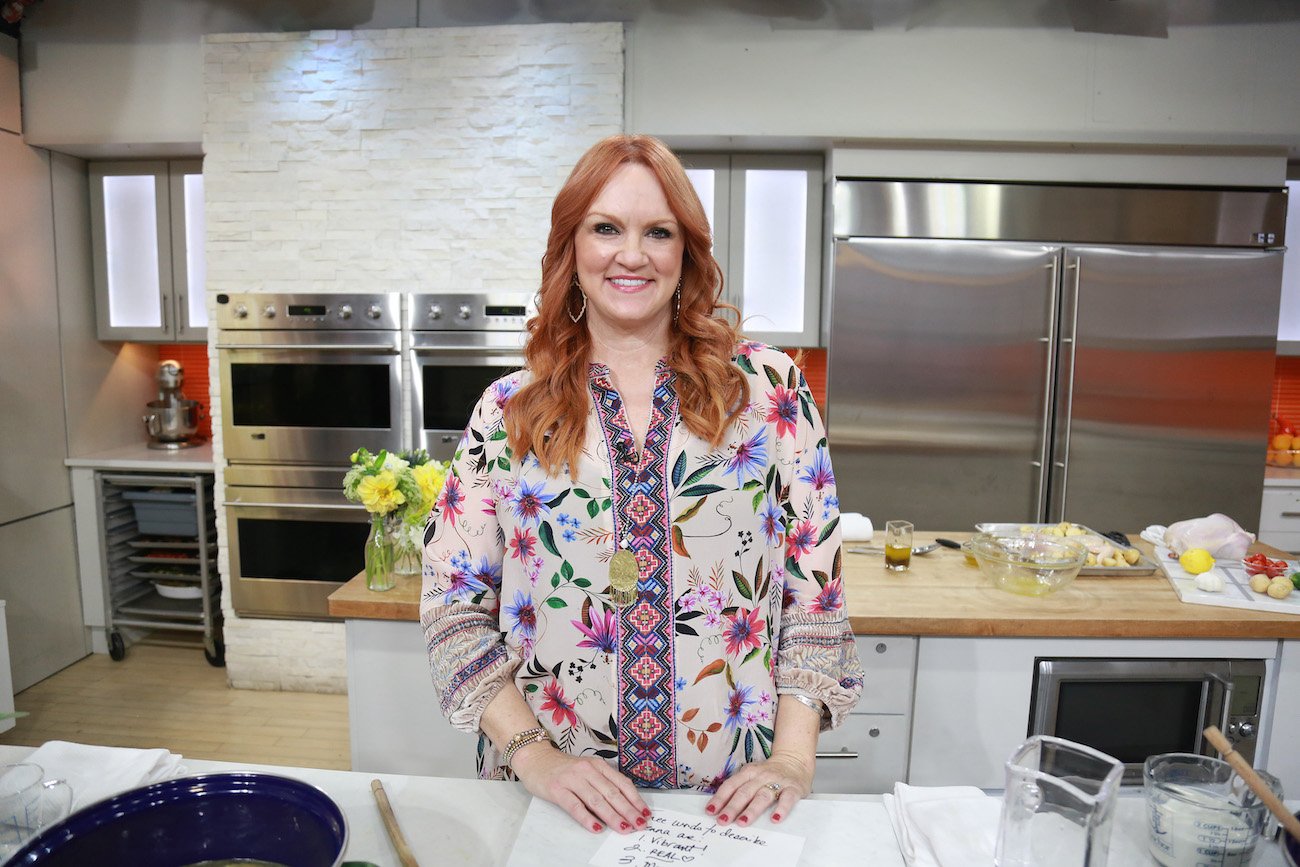 December's here and that means holiday cocktail parties. Don't worry because The Pioneer Woman host has the menu covered. Ree Drummond's Christmas appetizers are perfect for a festive cocktail party. Plus, according to the celebrity chef, they don't take long to make. 
1. Ree Drummond's Christmas appetizers start with Shrimp-Pineapple Skewers
When the Super Easy cookbook author is hosting a Christmas cocktail party these skewers are almost always on the menu. According to Food Network, Drummond said during her "Christmas Cocktail Party" episode of The Pioneer Woman they just might be her favorite item on the menu.  
A word of caution for those making these at home. Drummond says the skewers are "glorious and addictive" thanks to the pineapple, shrimp, bacon, and teriyaki marinade. Lastly, a Pioneer Woman tip: Drummond makes the marinade in advance to save time before guests arrive.
2. Christmas Queso is a festive Pioneer Woman appetizer
With this recipe Drummond has the colors of Christmas take center stage. She makes queso and tosses in green peppers and diced tomatoes for a touch of red and green. 
In a hurry or don't want to spend too much time in the kitchen? Then this is the Drummond Christmas appetizer to make. The queso takes 15 minutes to make, or as long as it takes to dice up the ingredients and melt the cheese. 
3. Ree Drummond's Christmas Appetizers include 10-minute fudge
Perhaps the most time-consuming of Drummond's Christmas appetizers is this Pioneer Woman Christmas dessert. Sure, it's quick and easy as the name suggests — the fudge takes 10 minutes to make — but it does require two hours in the fridge to set. 
4. The Food Network star's Tortellini Skewers are a 10-minute cocktail party appetizer
Need a festive cocktail party recipe that comes together even faster than the Christmas Queso? Look no further than Drummond's Tortellini Skewers. Ready in 10 minutes, they're red and green bites of tomatoes, tortellini, and cubes of fresh mozzarella. Bonus: Drummond cooks the tortellini ahead of time to make the assembly process that much faster.
5. Tenderloin Sandwiches are another easy Pioneer Woman Christmas appetizer
Drummond's Christmas appetizers include DIY sandwiches. She cooks beef tenderloin before slicing it very thin and arranging it on a platter. Then she serves it alongside condiments, toppings, and crusty dinner rolls for guests to assemble their own sandwiches. 
6. Ree Drummond's Smoked Sausage in BBQ Sauce are a retro addition to any holiday cocktail party menu
Drummond's Christmas appetizers go retro with this easy dish. "The sauce is as simple as cracking open a jar of your favorite barbecue sauce," she said. As for the sausage "it's really just about warming them up," she added. After a dash of hot sauce and a few jarred and sliced jalapenos, the holiday cocktail party appetizer is ready to serve.
7. Ree Drummond's Holiday Roll Ups are the perfect make-ahead holiday appetizer
No cooking involved, these are a great Drummond Christmas appetizer to make in advance. The food blogger turned Food Network star prepares the roll ups which means spreading a cream cheese mixture on flour tortillas before letting them sit in the fridge for an hour. 
When it's time for the party all that's left to do is to cut them up. What Drummond's left with is bite-sized swirls of cream cheese dotted with red and green peppers. 
RELATED: Barefoot Contessa: The 1 Appetizer People 'Go Crazy' for at Cocktail Parties, According to Ina Garten