Roasting Coffee One Day; Meeting the President of the United States the NextDaily Coffee News by Roast Magazine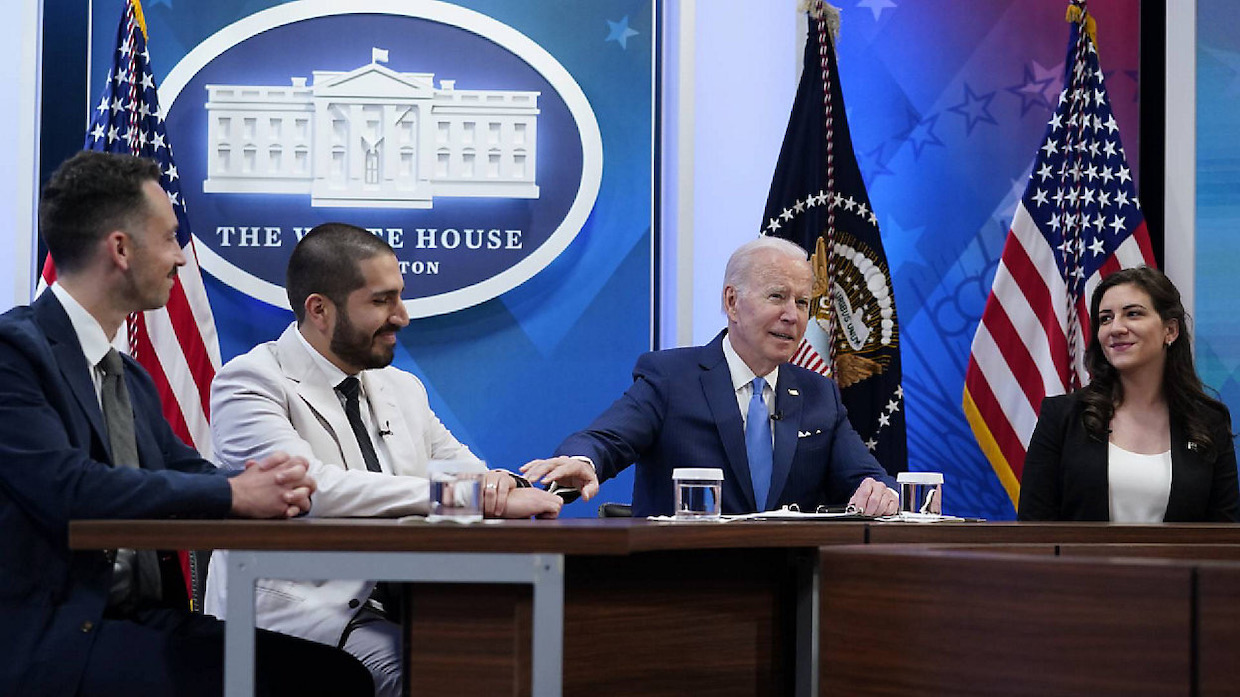 Coffee can take you to incredible places. That's always been part of the allure for us.
Propeller planes, remote mountain villages, standing on the side of an active volcano… When we started a coffee roasting business over six years ago, it was these types of experiences that we were chasing. Over the years, we've been lucky enough to experience a few of them. 
During these moments, it's impossible not to reflect on your entire journey. For us, that's remembering back to when we were two college friends home-roasting coffee in a basement apartment. Then you snap back to reality and think, "How in the world did we end up here?"
Two weeks ago, we had another one of these moments, and this one may have been the most unexpected and the most unbelievable. 
It started with an interesting email to our website, followed a few minutes later by a phone call. We were being invited to the White House to meet with a "senior official" to discuss running a small business throughout the pandemic. We then needed to fill out an extensive form for personal information, send headshots and a questionnaire — all within a couple of hours. Headshots? We run a small coffee business; we don't have headshots!
Out of all the emails that come in from our website, I'd say 75% of them are spam. After sending over all our information, a moment of panic followed. Was this real? Did we just get scammed? Our fears were relieved then replaced with nervous excitement when we received a follow up email with an official RSVP. In two days we would be meeting with the President of the United States!
On Thursday, April 28, we suited up and took an Uber downtown to the The White House.
---
Related Reading
---
At a roundtable in the Eisenhower building we met with President Biden, Small Business Administration Administrator Isabel Guzman, National Economic Council Director Brian Deese and three other small business owners. Over the course of 45 minutes, we discussed with the President our experience opening, running, and growing a small business throughout the pandemic. 
Since the pandemic started, we have opened a cafe and nearly doubled our wholesale production. Our team has grown from 2.5 to 13 people. Hard work, determination, and an incredible team have all spurred this growth.
It's easy to forget how uncertain and scary things were in the beginning — we were opening a business while the world was closing. Our ability, confidence and peace of mind to grow throughout this time were all significantly aided by federal investment initiatives, including PPP loans, EIDL loans and the Restaurant Revitalization Fund. As it turned out, these were all instrumental in our ability to hire, grow and scale throughout the pandemic — all while not letting go of any staff. 
After the roundtable, President Biden invited us to the Oval Office and shared with us a few stories about his family. Standing there, shoulder to shoulder with the President, listening to his stories, the only thing running through our heads was, "How in the world did we end up here?" 
We're still not totally sure, but we're going to continue doing what we've been doing: Roasting great coffee while supporting our partners locally and abroad; and building strong relationships. At the moment, we are on the search for the right space to expand our roasting operations and provide growth opportunities to our staff. We would never have been in the room with the President without their dedication, passion, and hard work. 
[Editor's note: The meeting between Lost Sock Coffee Roasters representatives and President Biden was part of an April White House press effort to promote a 21-page report on the "small business boom" under the Biden/Harris administration.]
---
Does your coffee business have news to share? Let DCN's editors know here. 
Nico Cabrera and Jeff Yerxa
Nico Cabrera and Jeff Yerxa are the co-owners of Lost Sock Roasters in Washington DC.