Shift Coffee + Culture is Geared Towards Inclusivity in Grand RapidsDaily Coffee News by Roast Magazine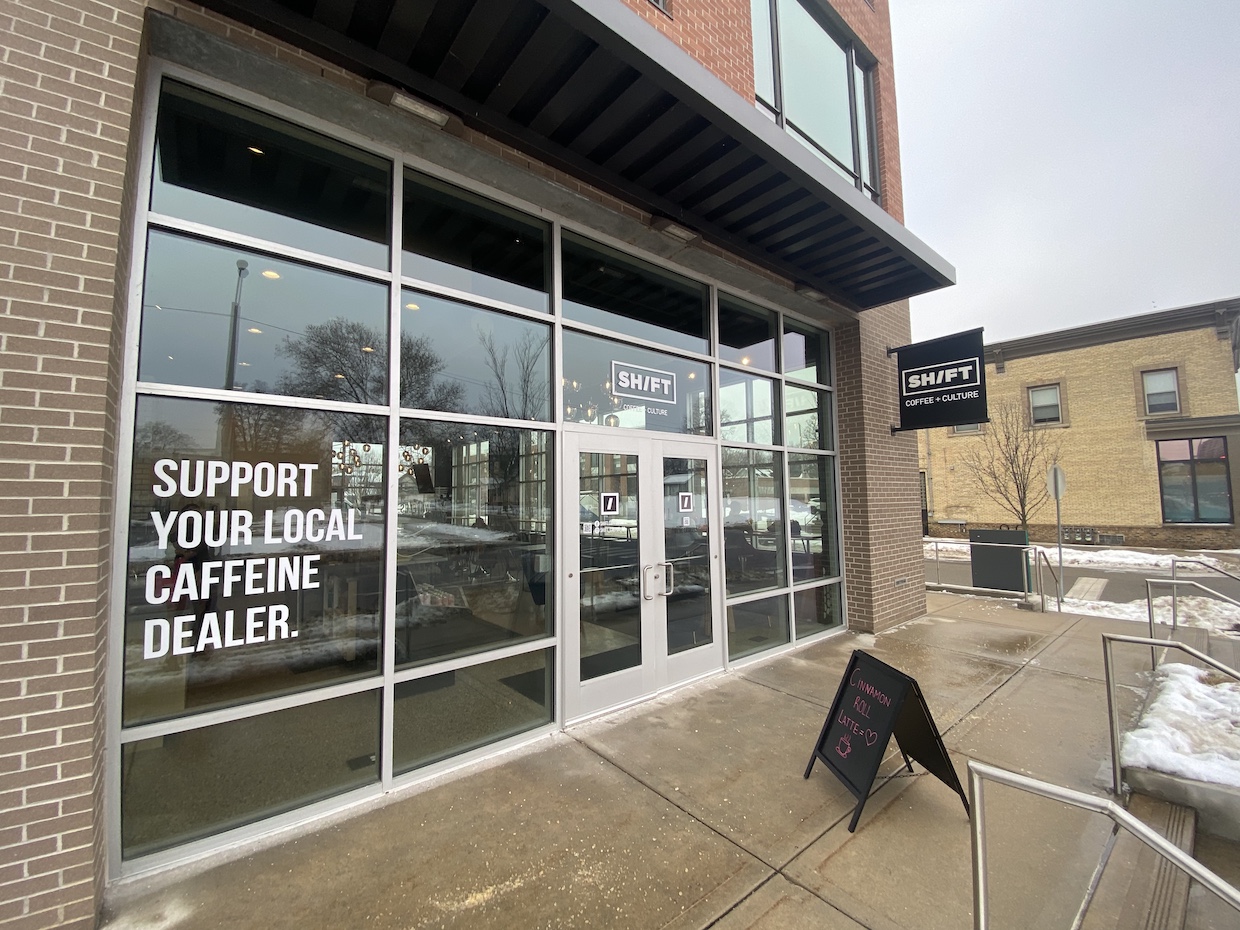 Helping to bring positive change to quality specialty coffee through an inclusive, relaxed approach is Shift Coffee + Culture, a new Black-owned cafe that opened last month in Grand Rapids, Michigan.
The new coffee shop sits inside a light-filled, 2,000-square-foot street-level space inside the new Fulton Place complex on the city's west side.
The exacting coffee program is complemented by an unpretentious interior design featuring bold patterns and artwork on the walls, comfortable seating and a come-as-you-are sensibility.
"My whole goal was to make a space that felt like you could come in and chill — no pressure to be a coffee connoisseur or even a coffee lover," Shift Coffee + Culture Owner Deanna Bossenbroek told Daily Coffee News. "My whole mantra was 'come for the vibes, stay for the coffee.' I hope the shift is in the mindset of what a coffee shop has to be in Grand Rapids to succeed."
Bossenbroek, an accountant by trade who also loves art and books, fell in love with specialty coffee as a student at Grand Valley State University, then fell even farther in love with several coffee shops in Dallas, where she moved after graduating.
---
Related Reading
---
"There were such chill coffee shops [in Dallas], ones that you could automatically catch the vibe," said Bossenbroek. "I wanted to replicate that here. I hope that Shift offers a place for people who may be intimidated by the 'hardcore' coffee shops, but don't want to go through a Starbucks drive-through."
Espresso inside the shop passes through a a Nuova Simonelli Mythos grinder on the way to a Victoria Arduino Black Eagle espresso machine. The beans themselves are roasted by fellow Black-owned company Portrait Coffee of Atlanta. Other menu items and ingredients are sourced from BIPOC-led companies, including fizzy probiotic drinks made by San Francisco-based Wildwonder, granola Washington D.C.-base Oh-Mazing, and more.
"Every product is sourced from a minority-owned business; this includes Asian, Brazilian, Black women and men," said Bossenbroek. "My goal is to help give exposure to companies that may not have had the chance. A lot of the brands I carry no one around here has heard of. if I can help get the word out, then that would be great."
---
Shift Coffee + Culture is located at 616 W. Fulton St. in Grand Rapids. Tell our editors about your new coffee shop or roastery here. 
Howard Bryman
Howard Bryman is the associate editor of Daily Coffee News by Roast Magazine. He is based in Portland, Oregon.