The Absolute Worst Foods You Can Eat, Says New Report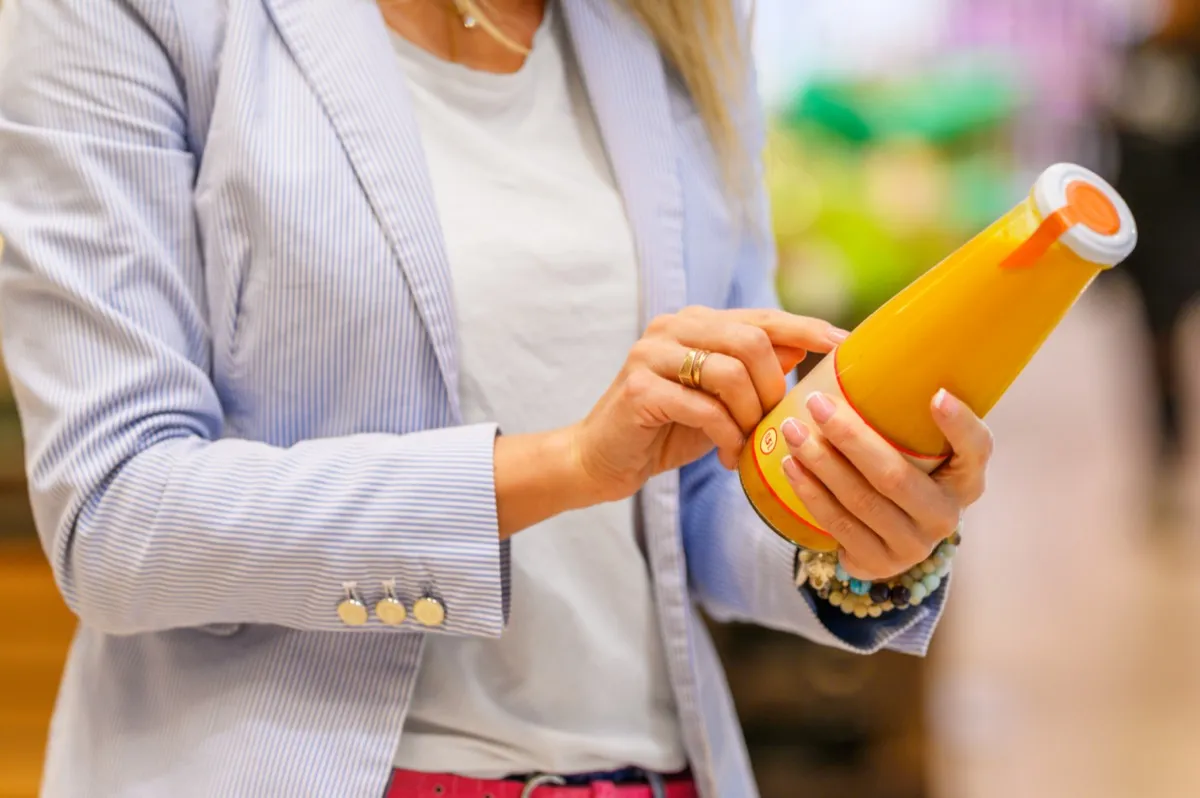 Be honest with yourself—how many times have you looked at a packaged food in the store that claims to be healthy, only to find out from the nutrition label that it's anything but? It can be easy to market food as "low-fat" or "no sugar added" yet still have an obscene amount of sugar, sodium, and calories stuffed into it. This is the motivation behind the Food Compass, a recent nutrient profiling system from researchers at Tufts University that puts all foods on a ranking system of absolute best to absolute worst foods to eat for your health. The report was published by Nature Food.
The Food Compass has a ranking system of one to 100; one being the least healthy and 100 being a perfect score. Each of the 8,032 foods and beverages was evaluated based on "54 attributes across 9 health-relevant domains: nutrient ratios, vitamins, minerals, food ingredients, additives, processing, specific lipids, fiber and protein, and phytochemicals," according to the report.
RELATED: Get even more healthy tips in your inbox by signing up for our newsletter!
When looking at the ranking system, the absolute best foods you can eat include natural mixed vegetable juice (like celery and tomato), raw fruits and vegetables, leafy greens, whole grains, nuts, seeds beans, lentils, fish (especially halibut and tuna), plain yogurt, and plant-based oils. Unsurprisingly, these foods are all heavily featured in the Mediterranean Diet, which is considered the best diet for weight loss and the best diet for longevity.
Nonetheless, there are some foods that aren't so good for your health—typically ultra-processed and full of empty calories. Based on this recent NPS, these are the absolute worst foods to eat:
White bread products
Soda and energy drinks
Fruit-flavored cocktails and concentrates
Processed meats
Fat-free dressings
"Light" butter
Cakes and pastries
Candy (especially the "low calorie" kind)
Looking through the list of 8,000+ foods, it is clear that many foods that are typically toted as healthy—with labels like "fat-free," "low calorie," and "light"—are the foods that tend to fall at the bottom of the list. That's likely due to the fact that these types of foods have more added sugars or chemicals in them to make them taste good while avoiding the natural fat that would typically come from these foods—like oil in the dressing, or fat in butter.
While the Food Compass isn't exactly a report you can print and keep in your pocket (the entire document is 123 pages), this general list can help guide you in the types of foods to buy at the store.
In conclusion, don't let the front label fool you—give the back label a glance to see if the ingredient list is one that you recognize.
For even more healthy eating tips, read these next: