These Fast-Food Menu Items Pack the Most Calories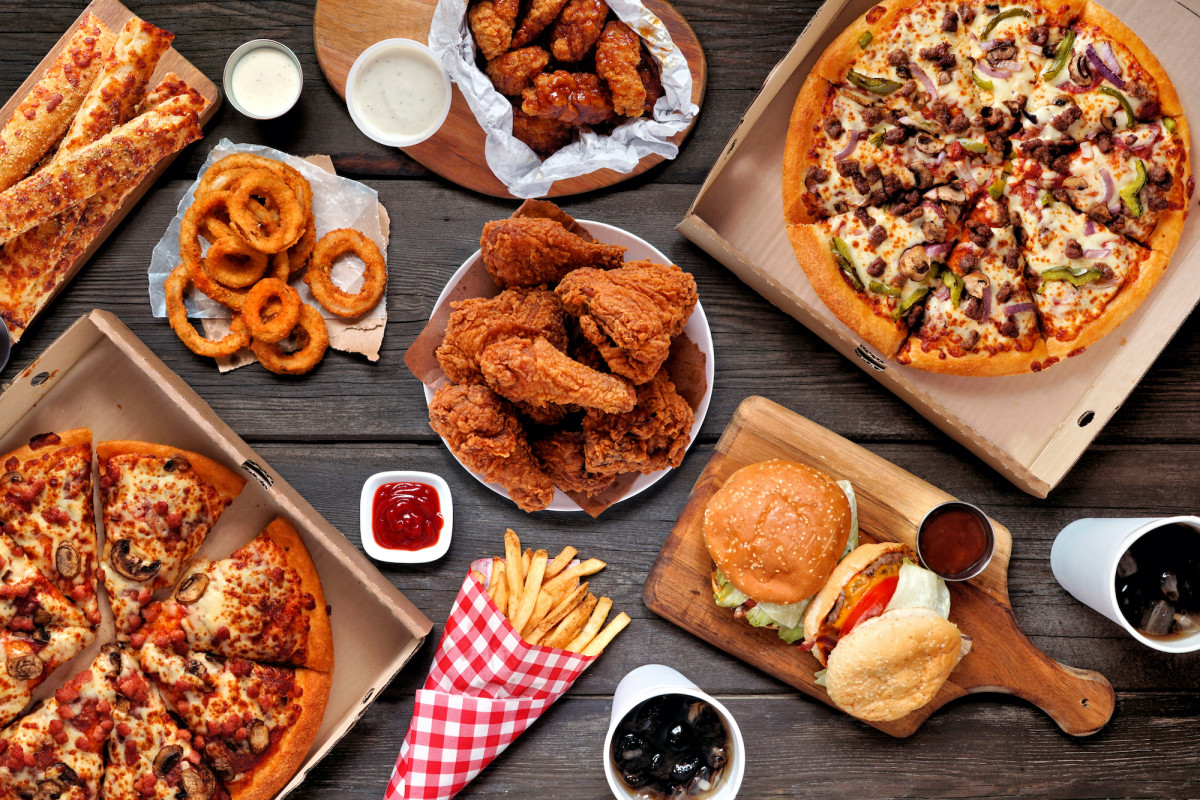 The fast food market was valued at $647.7 billion in 2019 and is estimated to reach $931.7 billion by 2027, according to one market research firm. Most Americans eat fast food one to three times a week, and the average American household spends 10% of their annual income on fast food.
It may not come as much of a surprise, then, that more 42.4% of adults in the U.S. are obese.
The high sodium content of most fast foods can cause headaches and high blood pressure, and the carbohydrates and sugars can cause acne, blood sugar spikes and even damage your tooth enamel, according to Healthline. Other effects of fast food include high cholesterol and depression, and ultimately health problems that can lead to heart disease and stroke.
People who eat at fast food restaurants tend to take in an extra 190 calories a day, according to Healthline. That can add up to 18 pounds a year.
FDA menu-labeling regulations require most fast-food restaurants to provide calorie and nutrition information for standard menu items. You may have noticed it at your favorite quick-serve restaurant or coffee shop. It's a bit of a shocker to see that your daily frozen coffee drink might hold a third of your day's calories, or that "personal-size" pizza is over 900 calories.
We looked at the nutrition information from the menus of the 30 biggest fast-food chains in the U.S. to find the single item at each chain that has the highest calorie content. We excluded combos and meals, and sizes that might reasonably be intended for multiple people, such as a 16-inch sandwich or a 20-piece order of nuggets.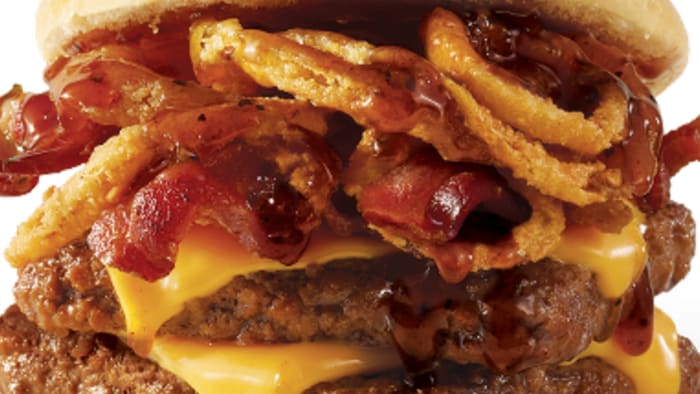 Wendy's
Big bacon cheddar cheeseburger, triple: 1,440 calories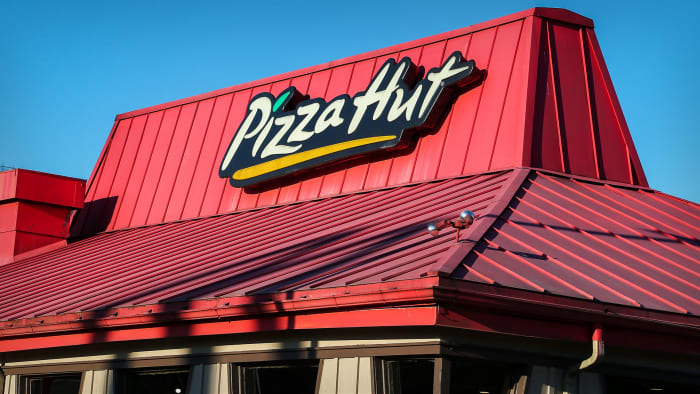 Pizza Hut
The Meat Lover's personal 9-inch pizza is 1,470 calories. 
A slice of a 14-inch meat lover's stuffed crust is 480 calories.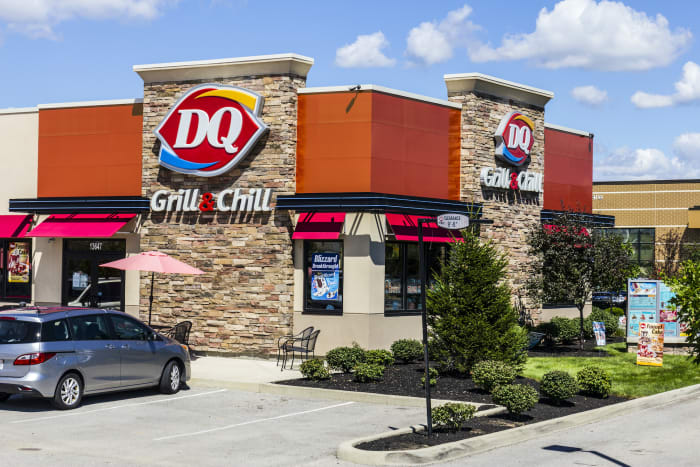 Dairy Queen
Several of the large-size blizzards and shakes are over 1,100 calories, with some over 1,400 calories.
The 6-piece chicken strip basket with honey BBQ sauce is 1,480 calories.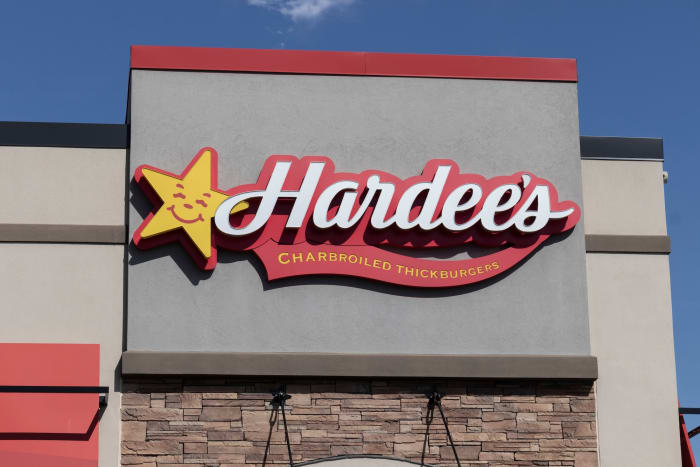 Hardee's
Monster Double Thickburger: 1,400 calories.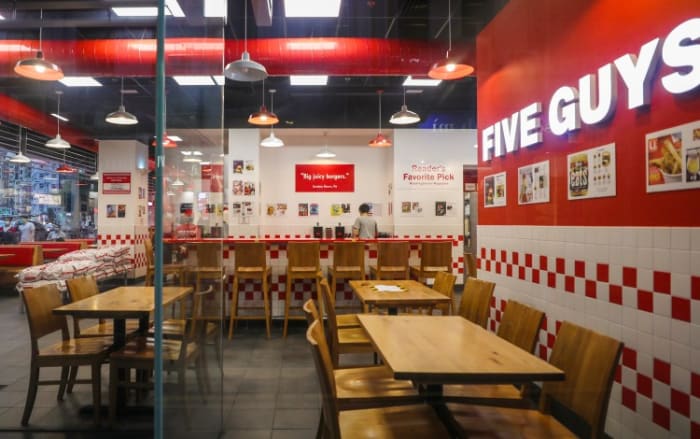 Five Guys
At Five Guys, a large order of fries packs 1,314 calories.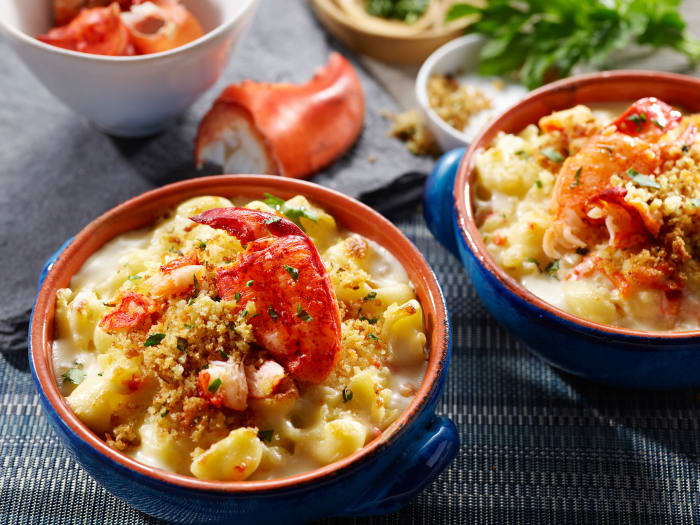 Panera Bread
A lobster mac & cheese served in a bread bowl: 1,270 calories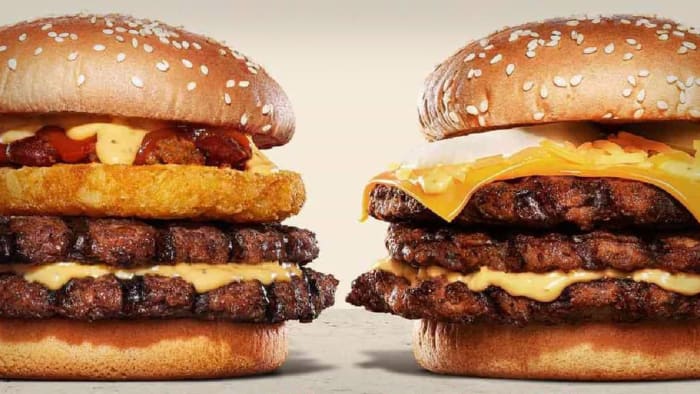 Burger King
A triple Whopper with cheese: 1,220 calories
Chipotle
Chipotle lists nutrition by ingredient, build-your-own style. A burrito ranges from 740 to 1,210 calories with a flour tortilla, rice, beans, meat, salsa, and cheese or sour cream.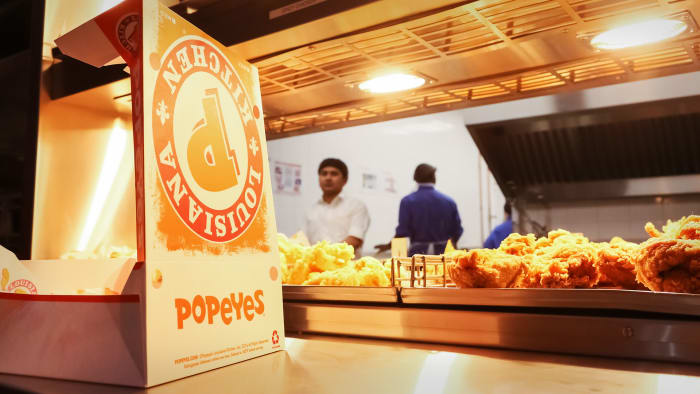 Popeye's
The 10-piece chicken livers is 1,190 calories, the mac & cheese is 850 calories.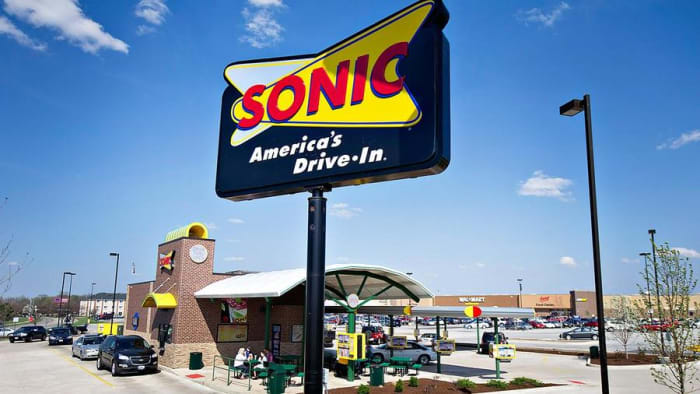 Sonic Drive-In
Some of the large-size Sonic Blast frozen drinks are over 1,400 calories.
The Supersonic bacon double cheeseburger with mayo is 1,140 calories.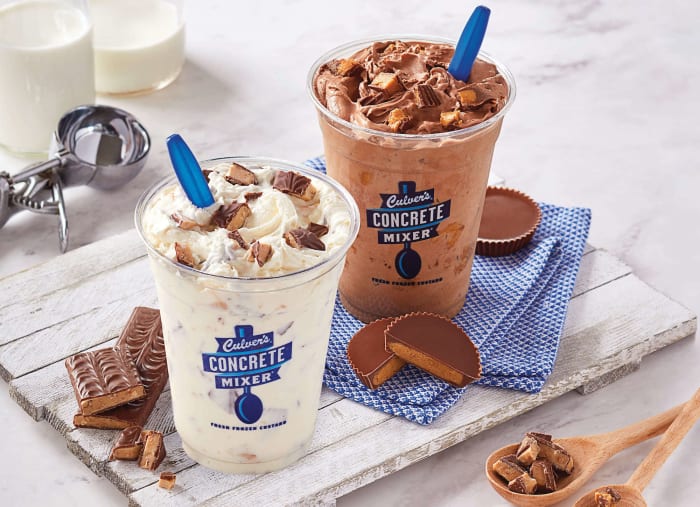 Culver's
Culver's triple bacon deluxe burger: 1,090 calories
Some of the large ice cream products are higher—with the large salted caramel Concrete Mixer made with Reese's coming in at a whopping 1,630 calories.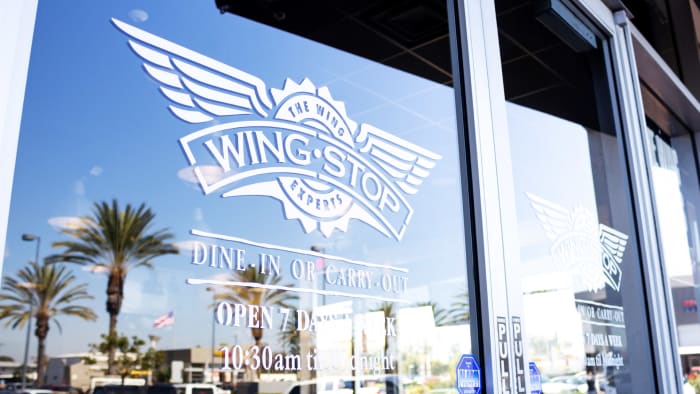 Wingstop
A regular order of garlic-parm thigh bites is 1,090 calories.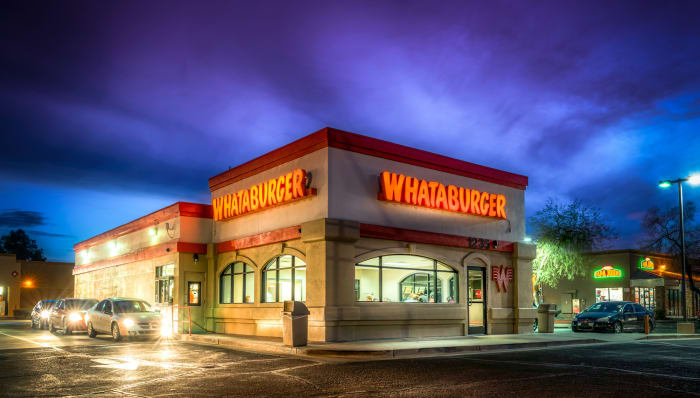 WhatABurger
Mushroom Swiss burger: 1,110 calories. 
Sweet and spicy bacon burger: 1,080 calories
Triple meat Whataburger: 1,070 calories.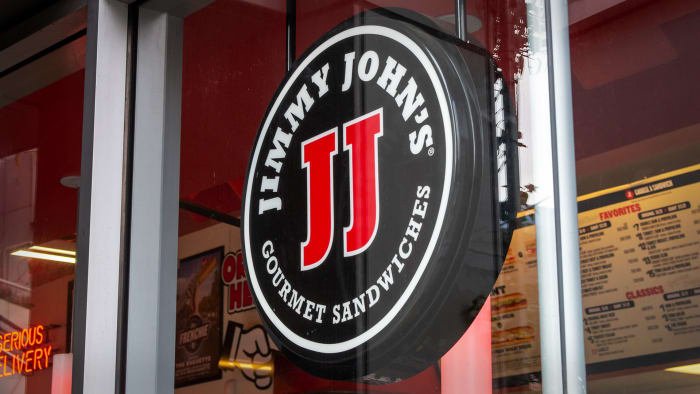 Jimmy John's
The J.J. Gargantuan sandwich on 16-inch French bread is 2,160 calories.
Split it with a friend, and it's 1,080 calories.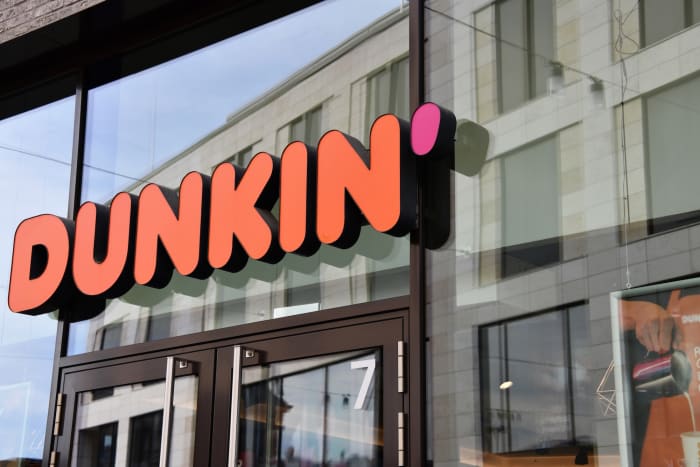 Dunkin'
Some of the large-size frozen drinks are over 1,000 calories—the butter pecan swirl with cream is 1,160 calories.
The double sausage breakfast sandwich is 900 calories.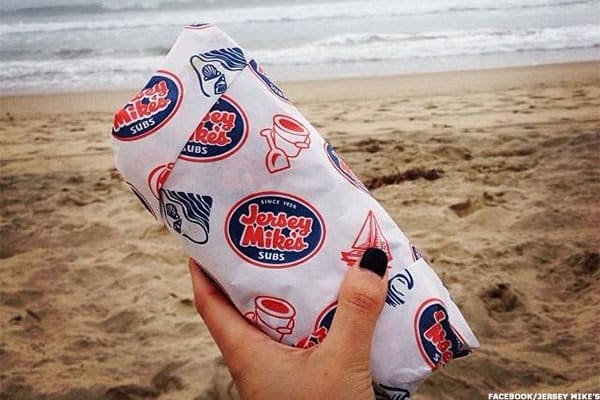 Jersey Mike's
There are 2,140 calories in a Giant Club Sub from Jersey Mike's, according to Fast Food Nutrition.
If you split the 15-inch sandwich with a friend, that's 1,070 calories.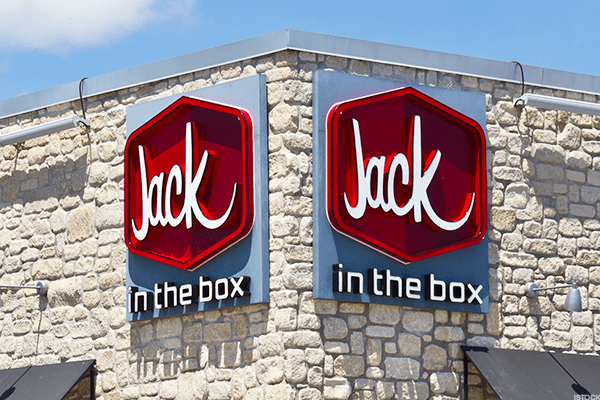 Jack in the Box
The sirloin cheeseburger with bacon is 1,030 calories.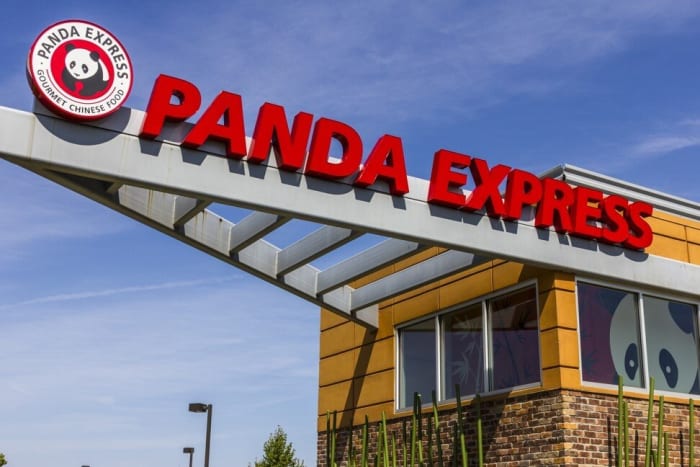 Panda Express
Fried rice: 520 calories
Beijing beef: 480 calories
Combined: 1,000 calories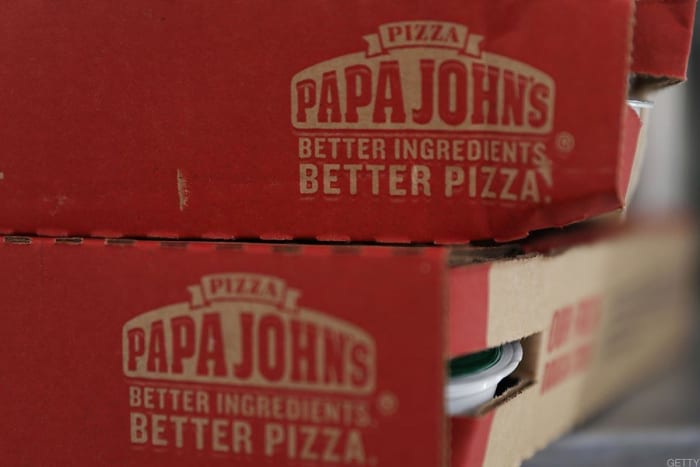 Papa Johns
The meatball pepperoni Papadia and the Italian Papadia are 940 calories each.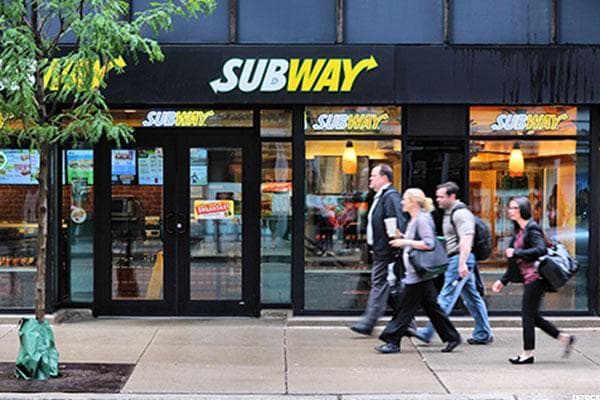 Subway
The Boss: 1,810 calories (a 16-inch hot meatball sub with cheese)
The Monster: 1,470 calories (a 16-inch steak, bacon and double cheese sandwich)
Split these with a friend, and the Boss is 905 calories, the Monster is 735.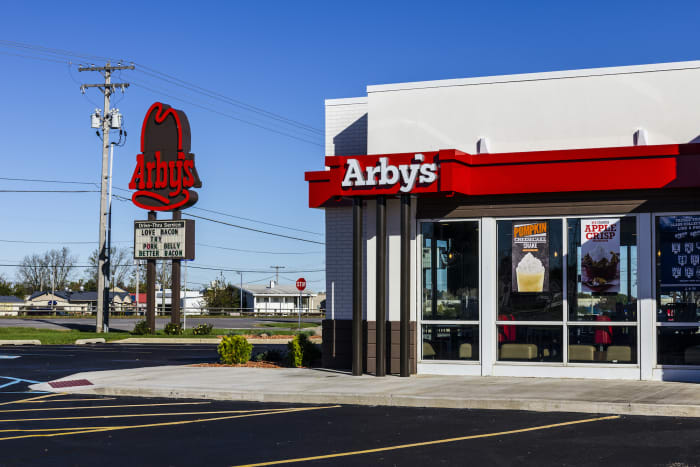 Arby's
Double sausage gravy biscuit: 900 calories.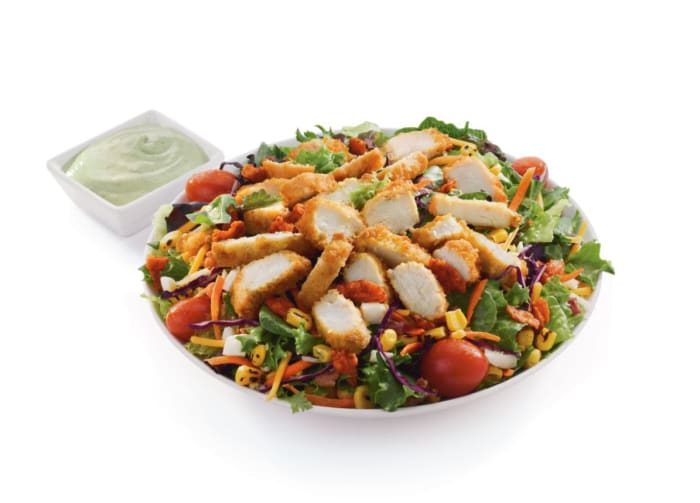 Chick-Fil-A
The cobb salad with nuggets has 850 calories. The dressings range from 25 to 310 calories. The salad includes chicken nuggets, cheese and bacon.
The next highest-calorie single item at Chik-Fil-A is the hash-brown scrambled burrito with sausage: 720 calories.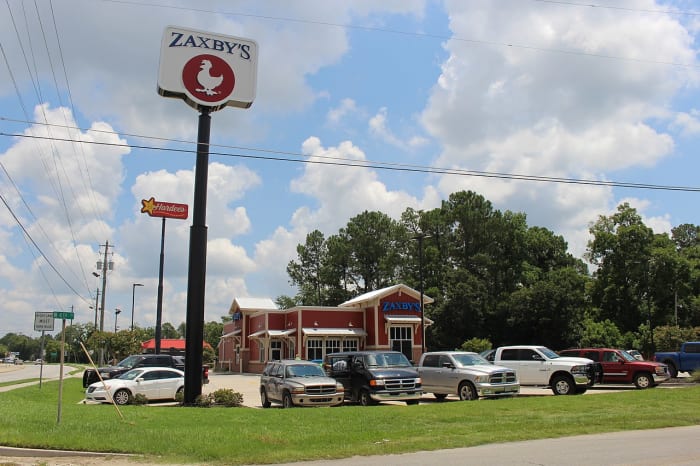 Zaxby's
Signature club sandwich with Zax Sauce: 820 calories
Fried cobb salad: 820 calories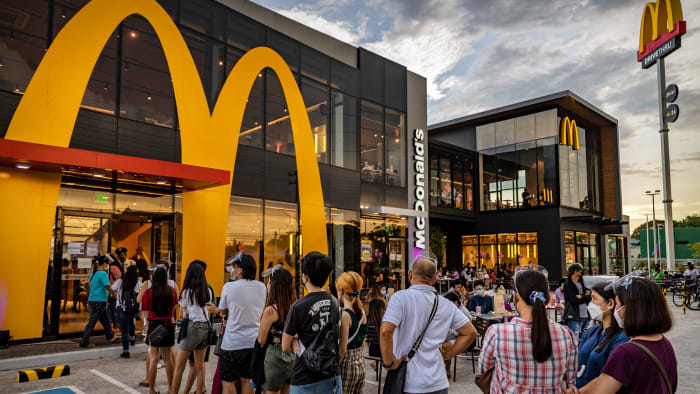 McDonald's
Angus bacon and cheese burger: 790 calories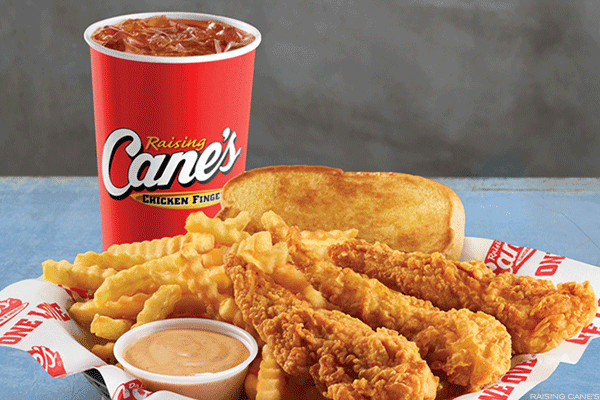 Raising Cane's
Chicken sandwich: 780 calories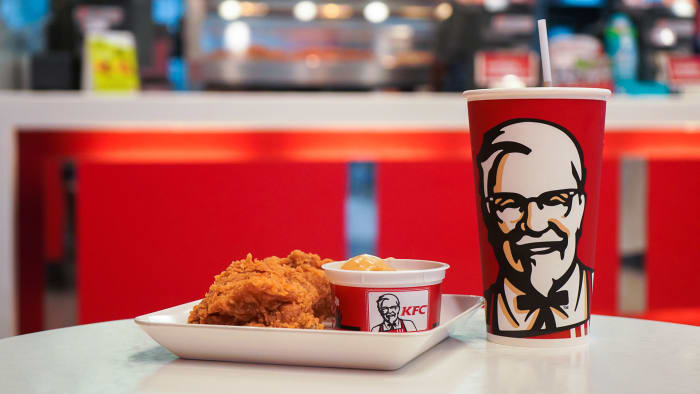 KFC
Nashville hot extra-crispy chicken breast: 770 calories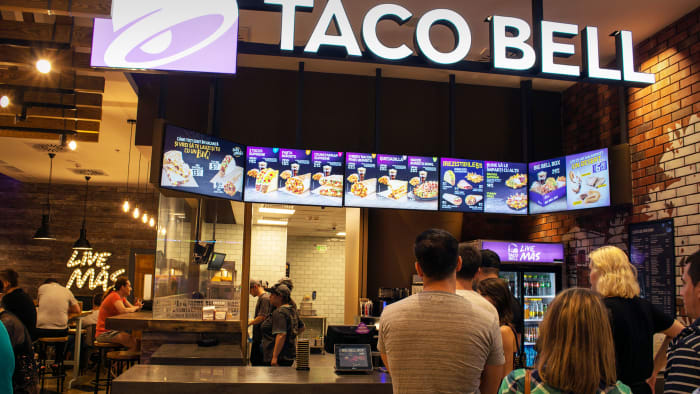 Taco Bell
Sausage breakfast crunchwrap: 730 calories
Beef Nachos BellGrande: 730 calories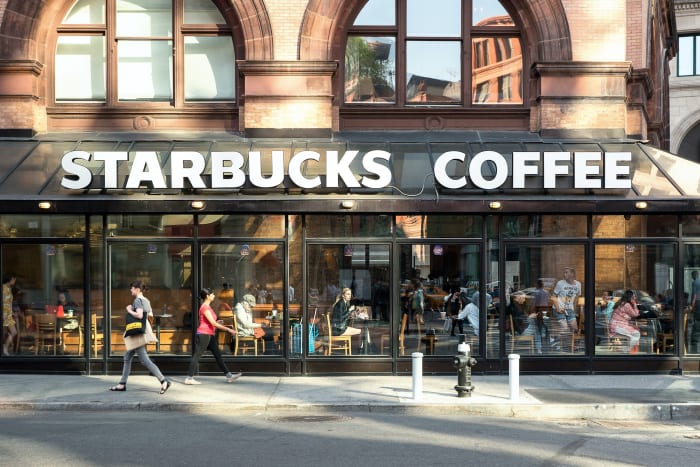 Starbucks
Venti white hot chocolate with whole milk and whipped cream: 640 calories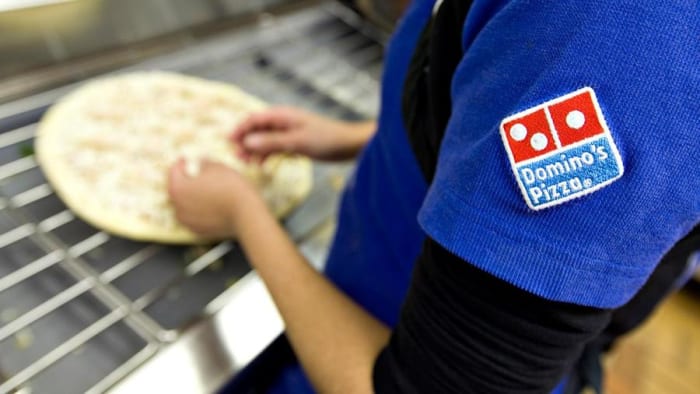 Domino's
One slice (1/8 of a pizza) of an extra-large Cali Chicken Bacon Ranch pizza is 530 calories.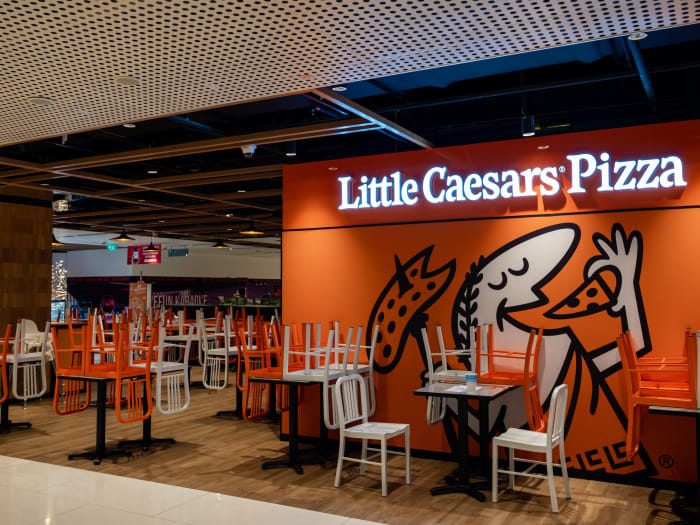 Little Caesars
The Five-Meat Feast Detroit style deep dish pizza is 3,500 calories. 
One slice (1/8 of a pizza) would be 438 calories.