Vegan And Vegetarian Grilling Recipes For A Plant-Based Cookout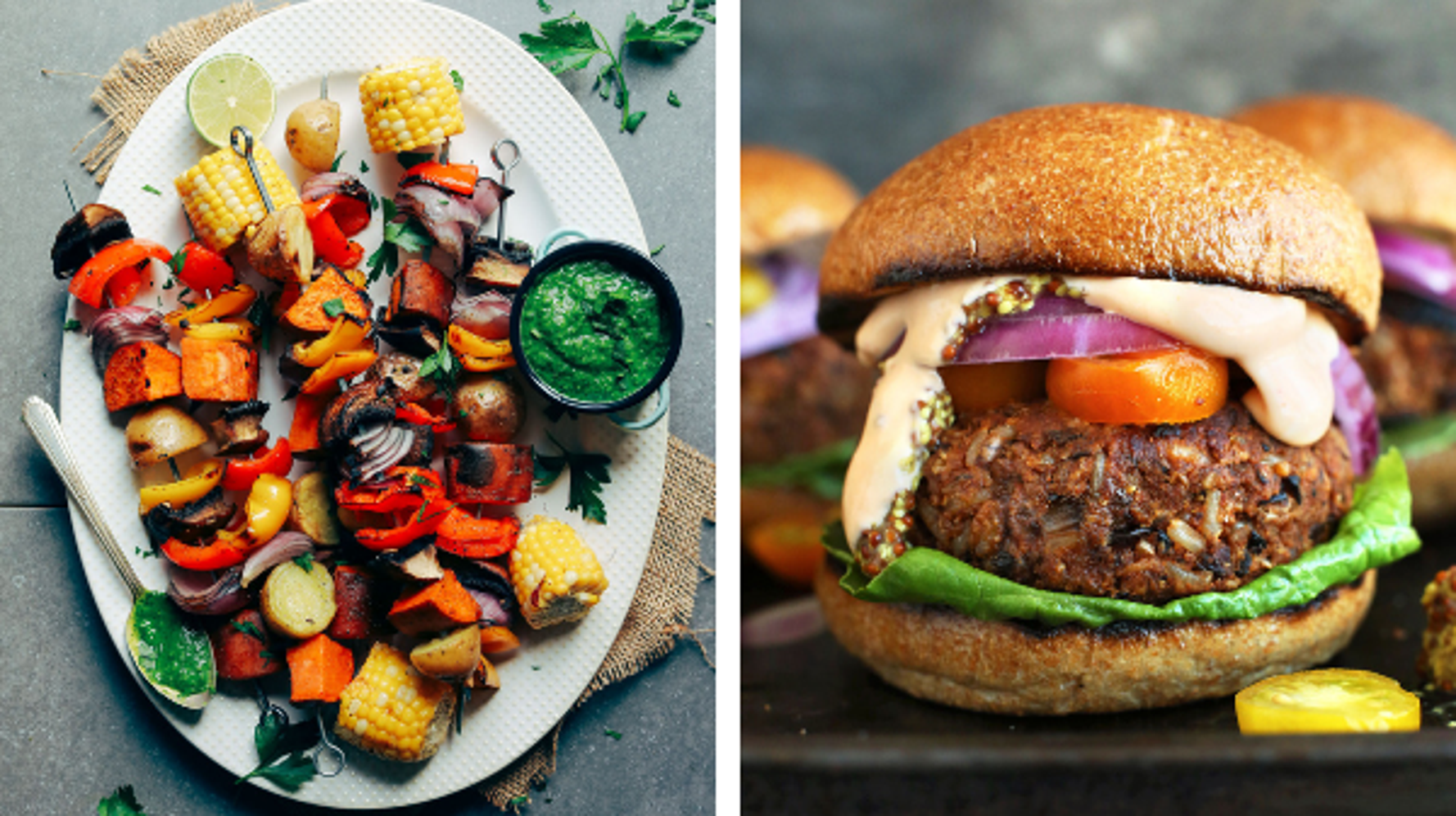 You've likely heard plenty of reasons you should cut back on your meat and dairy consumption: The production of animal products has numerous negative ramifications for your health, the environment and the welfare of animals.
The good news is that even the smallest cutbacks can make a profoundly positive impact. The "Meatless Mondays" movement, for example, which encourages consumers to eliminate meat just one day a week, calculated that if everyone who knows about Meatless Mondays — 32% of Americans surveyed — followed it faithfully for 52 weeks, it would be the equivalent of taking 1.6 million cars off the road for a year.
Similarly, a Natural Resources Defense Council report titled "Less Beef, Less Carbon" found that by reducing beef consumption by 19% from 2005 to 2014, Americans dramatically reduced carbon emissions equivalent to 39 million fewer cars.
And now, 18-year-old Swedish climate activist Greta Thunberg is making a plea that we all go vegan. Speaking to viewers in a recent short film titled "For Nature," Thunberg blames animal agriculture for our current health crisis, the climate crisis, biodiversity loss and animal suffering. Her message is basically this: If you care about the future of our planet, go vegan.
There's just one problem. Grilling season is upon us, which to many people translates to burger and hot dog season. But if you're looking to cut back on those traditions, we've rounded up some of our favorite plant-based recipes to make at your next cookout. You won't miss a thing, we promise. (And you may even develop a craving for carrot hot dogs.)