Vegetarian of 45 Years Vomits After McDonald's 'Veggie Burger' Contains Chicken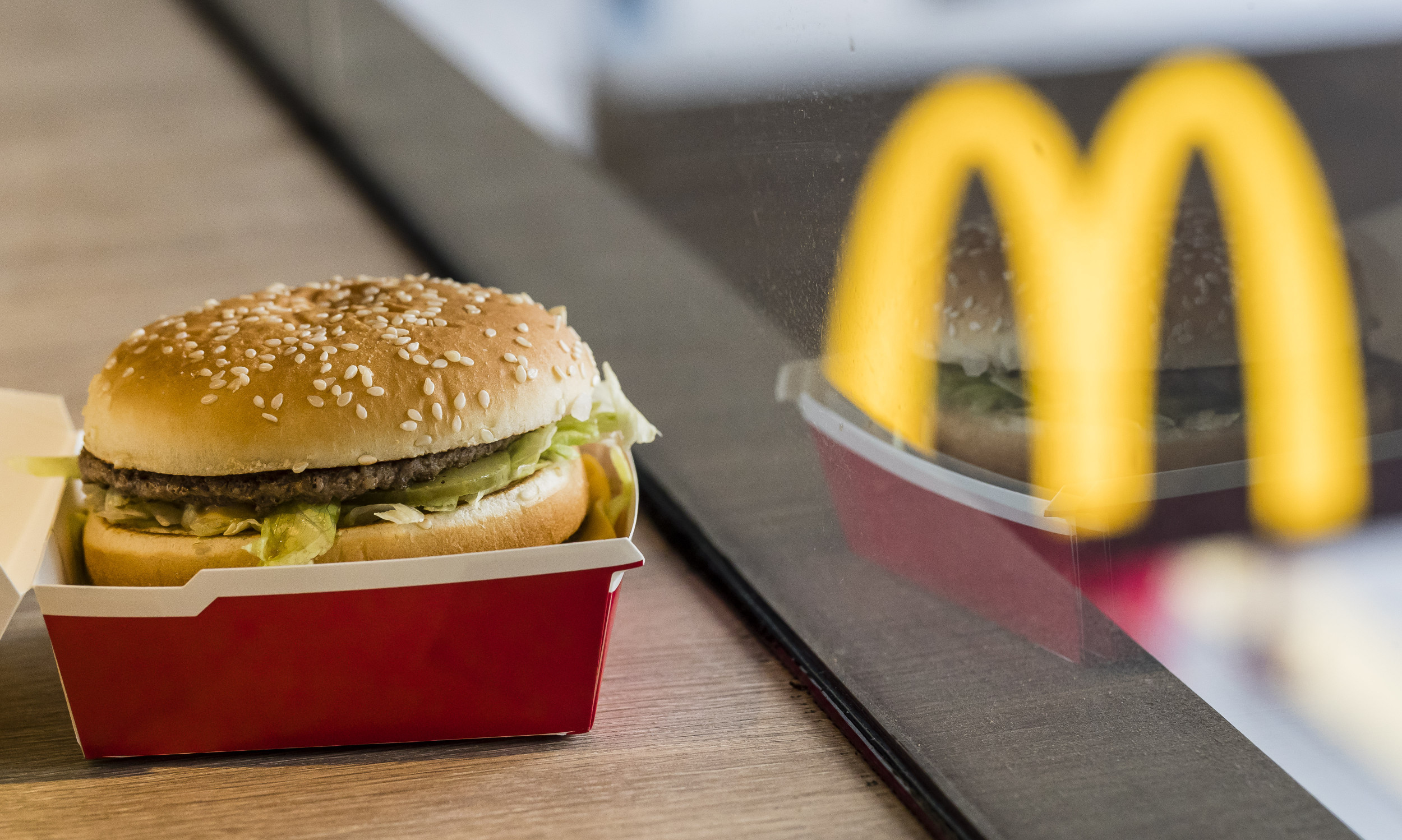 A lifelong vegetarian received an unwelcome surprise when she ordered a meat-free McDonald's sandwich last week but was mistakenly given chicken instead.
According to Gloucestershire Live, 50-year-old Louise Davies took her 11-year-old daughter to the Hardwicke, Gloucester, location's drive-thru on Friday and ordered a "vegetarian burger"—an option offered at the chain's UK locations. However, she was horrified when she bit down and immediately tasted chicken.
The McDonald's website notes that the Vegetable Deluxe Sandwich is supposed to contain "red pepper & pesto goujons" in addition to lettuce and sauce on a sesame bun. Finding that the goujons, a type of breaded patty, had been replaced with chicken made Davies instantly sick, the news outlet reported.
"I immediately was sick because I haven't eaten meat in over 40 years. The texture and everything…I just had to rush to the toilet," she said. Gloucestershire Live reported that she has been a vegetarian for "45 years."
"That's the effect meat will have on me," added Davies, who works as a civil servant in the Ministry of Defense. "Even the smell of it, I don't like."
According to Davies, she "didn't think to look in [the sandwich]" before trying it. "I just thought it was a veggie burger," she said. She also explained that she "didn't actually eat" the chicken sandwich once she realized something was amiss: "I bit into it and straight away I vomited. I spat it out and threw up."
After vomiting, Davies said she was unable to eat for the rest of the night.
"It just reminded me of being a child in my grandma's kitchen, just the taste of it. It made me feel sick even then," she said.
It was only the next morning that Davies found herself able to keep anything down, after making a fruit smoothie containing strawberries, pineapple, banana and blackberries.
She says she won't be able to trust McDonald's vegetarian options in the future.
"It's not the best place to get vegetarian food, to be honest, if they're that careless," she said. "I feel upset and a bit betrayed."
In response to the incident, McDonald's provided Newsweek with a statement from a company spokesperson: "We absolutely recognize that it is not acceptable to serve meat when our vegetarian product has been ordered, and we sincerely apologize to the customer for the mistakes that were made in this case."
"This was simply not good enough," they added. "We have a number of procedures in place to avoid inaccurate orders, but in this case these were clearly not followed, and we are looking into why this occurred."
This story was updated with comment from McDonald's.