Virginia's Grit Coffee and Cold Brewer Snowing in Space MergeDaily Coffee News by Roast Magazine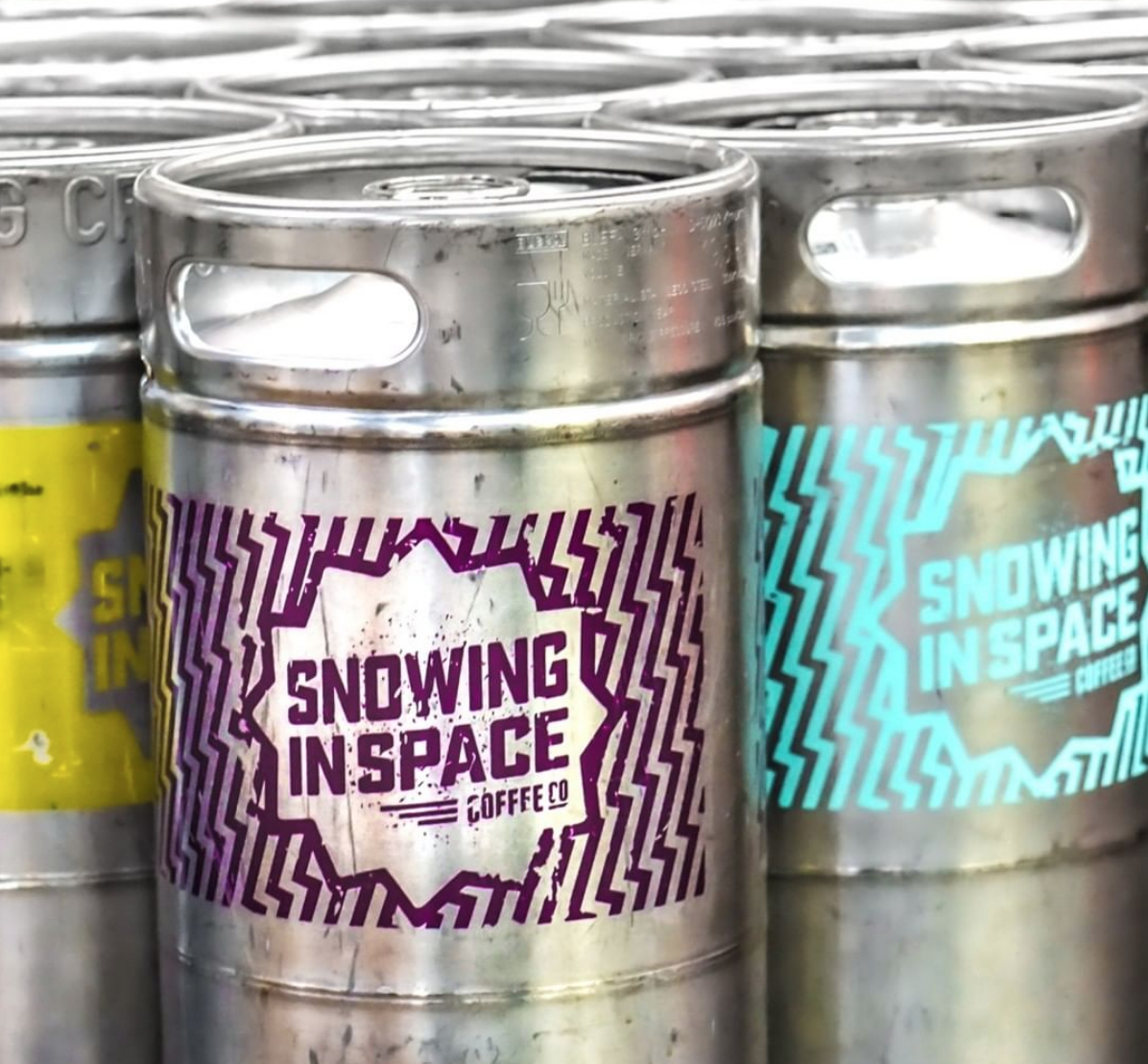 Two prominent Virginia specialty coffee companies, Grit Coffee and Snowing in Space, have merged under the umbrella of parent company Bread & Table.
Grit Coffee Co-Owners Brad Uhl, Brandon Wooten and Dan FitzHenry recently formed the parent company in order to consolidate multiple entities including Grit and cold-brew-focused Snowing in Space, while the two coffee brands will remain intact. The financial terms of the acquisition were not disclosed.
"We've always admired Snowing In Space and have had a successful partnership for a number of years," Wooten, chief brand officer for the combined outfit, told DCN. "There's a natural synergy in what we do, and we also share a grander vision for the growth of each of our companies."
Grit Coffee was founded under the name Para Coffee by Eric Kelly with a single retail shop in Charlottesville near the University of Virginia campus in 2008. The shop was acquired and rebranded as Grit in 2014, and roasting was brought in house in 2018.
---
Related Reading
---
Today, Grit roasts on two Diedrich IR-12 roasters to supply its six coffee shops around the state plus a wholesale business, and has recently rolled out a fresh redesign of its brand and packaging materials.
With neon-heavy, flamboyant branding, Snowing in Space was founded in Charlottesville about six years ago, then opened an all-cold-brew retail bar in 2017. SIS also roasts on a Diedrich IR12 in the 10,000-square-foot Charlottesville warehouse space that houses their cold brew production equipment. Grit will relocate its roastery into the current SIS space, bringing both companies' production together under one roof.
"Grit focuses mostly on whole bean coffee and [Snowing in Space] has historically focused on producing great cold brew products, both in kegs and cans," said Wooten. "We've also primarily focused on building out our retail footprint while SIS has built out a great distribution network to service their wholesale relationships. Combined we feel like we can cast a wide net to get our products into more customers' hands."
Howard Bryman
Howard Bryman is the associate editor of Daily Coffee News by Roast Magazine. He is based in Portland, Oregon.