What Google's Top Trending Food Searches Signal for the Food Industry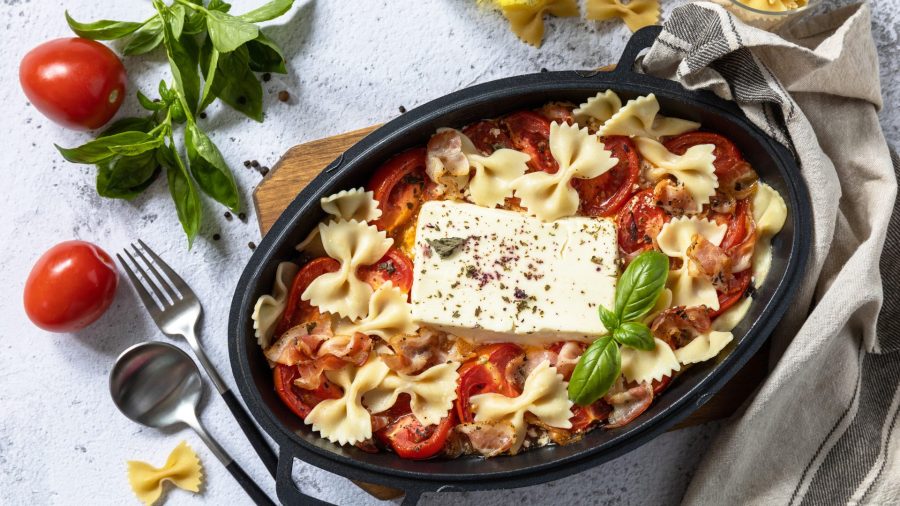 Home
>
Foodservice
What Google's Top Trending Food Searches Signal for the Food Industry
As another year comes to a close, Google revealed its annual list of top trending food searches.
Here's what consumers were looking for in 2021:
TikTok pasta
Bacon jam
Birria tacos
Crockpot chicken
Hamantaschen
Squid Game cookie
Baked Oats
Cicada
Gigi Hadid pasta
Smashed potatoes
---
---
As a foodie, "Zillennial," and trends writer at The Food Institute, my top takeaways are as follows:
Social media is having a massive impact on the food industry. Over half of the trending list stemmed from either celebrities or social media, with TikTok reigning supreme.
Searches for TikTok pasta grew as the viral baked feta pasta recipe took over user's "For You" pages on the app. Seemingly, everyone was getting in on this innovative dish. It became even more evident when feta was flying off the shelves at supermarkets across the U.S.
Meanwhile, celebrities like chef Gordan Ramsay and supermodel Gigi Hadid also had their influence. Ramsay propelled searches for bacon jam after posting his own recipe for bacon jam toast topped with eggs on TikTok, while home chefs across the globe tried their hand at Hadid's take on spicy vodka sauce.
Netflix's Squid Game series even had its moment in food as people raced to replicate the famous dalgona candy cookies.
Though the food industry may see social media as something that affects the younger generation, companies should pay close attention to what's trending in 2022 to get ahead and keep shelves stocked with what's in demand.
Consumers are becoming more adventurous when it comes to trying new flavors. The theme of new flavors came up a lot this year at The Food Institute. People embraced African cuisine, tried a "Korean-style" fried chicken sandwich from Shake Shack, and even gave edible insects a chance.
Google searches also revealed this same theme. Mexico's Birria tacos came in at number three, while Hamantaschen, a pastry which is commonly prepared during the Jewish holiday of Purim, rang in fifth.
Perhaps the most adventurous on the list were cicadas which returned this year after 17 years and made headlines as people debated whether they were safe to consume.
In the new year, brands shouldn't be afraid to push boundaries when it comes to flavors as consumers are becoming less afraid to try them.
People are more comfortable cooking at home. Going into 2021, vaccines were not widely available yet and most of us were still spending a lot of time at home. Following in the footsteps of 2020, consumers continued to cook new dishes and tried replicate their favorite restaurant meals at home.
Crockpot chicken was the center of several trending recipes, while homemade smashed potatoes also trended their way onto the list.
Luckily, the restaurant scene is coming back to life. However, I anticipate consumers will continue to experiment in the kitchen with new (probably TikTok-inspired) creations in the coming year.